These bird jokes for kids are sure to get a chuckle from the little ones. Whether it's at home or in the classroom, these kid appropriate jokes can be shared anywhere.
Another great option is to send a joke a day included in your child's lunch. When they go to take their lunch out, they will find a joke that could fill them up with some midday cheer.
Bird Jokes
1. What is black and white and black and white and black and white?
A penguin falling down the stairs!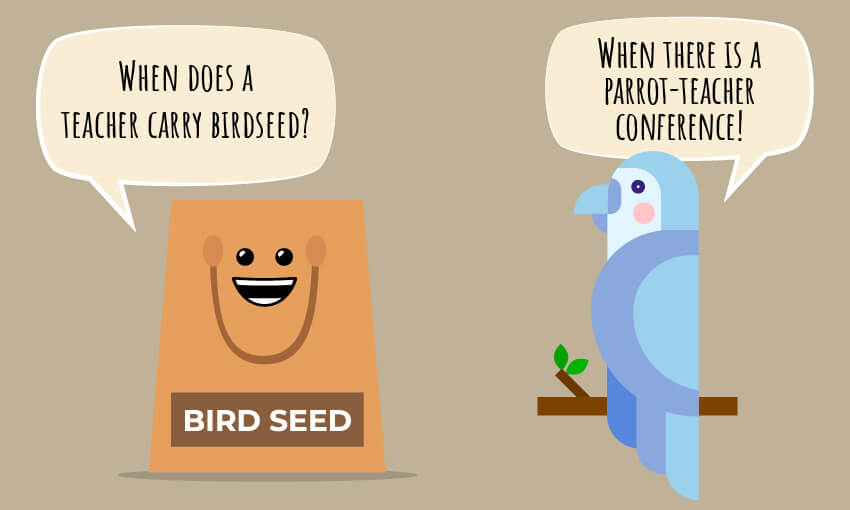 2. When does a teacher carry birdseed?
When there is a parrot-teacher conference!
3. What kind of bird works at a construction site?
A crane!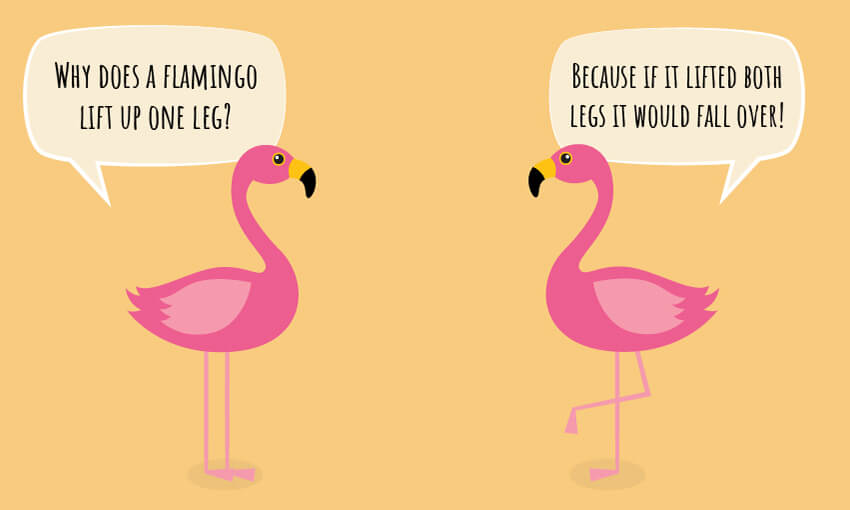 4. Why does a flamingo lift up one leg?
Because if it lifted both legs it would fall over!
5. Why do birds fly south in the winter?
Because it's too far to walk!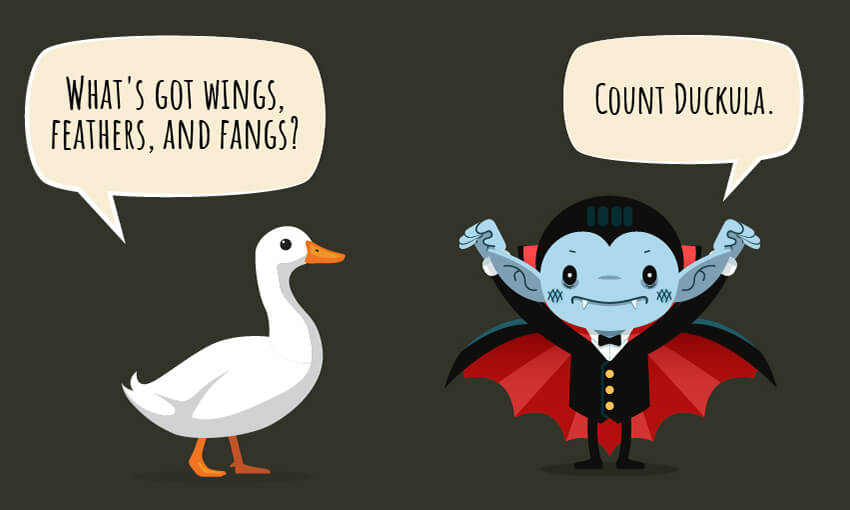 6. What's got wings, feathers, and fangs?
Count Duckula.
7. What does an eagle like to write with?
A bald-point pen.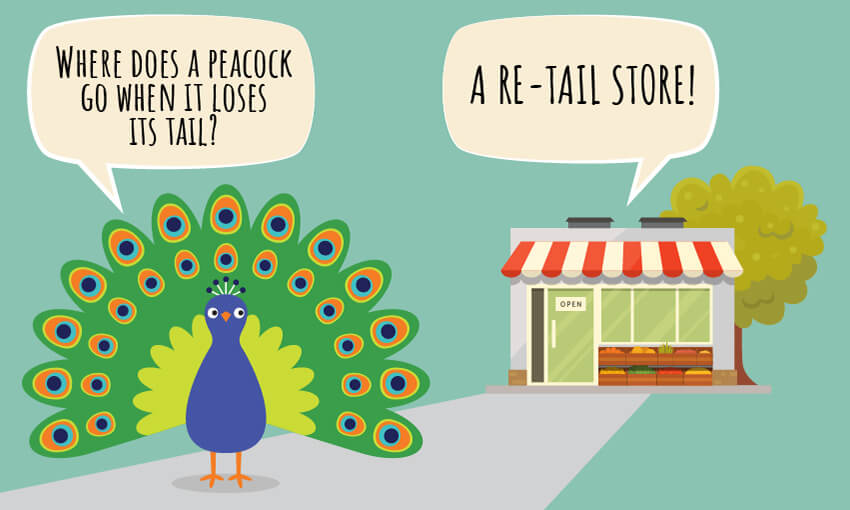 8. Where does a peacock go when it loses its tail?
A re-tail store!
9. What books did the owl like?
Hoot-dunits!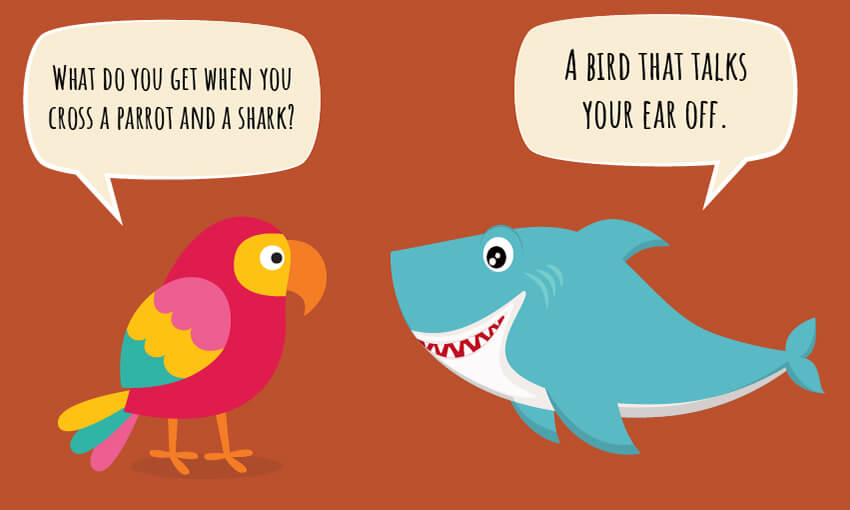 10. What do you get when you cross a parrot and a shark?
A bird that talks your ear off.
11. How do lovebirds dance?
Chick to chick.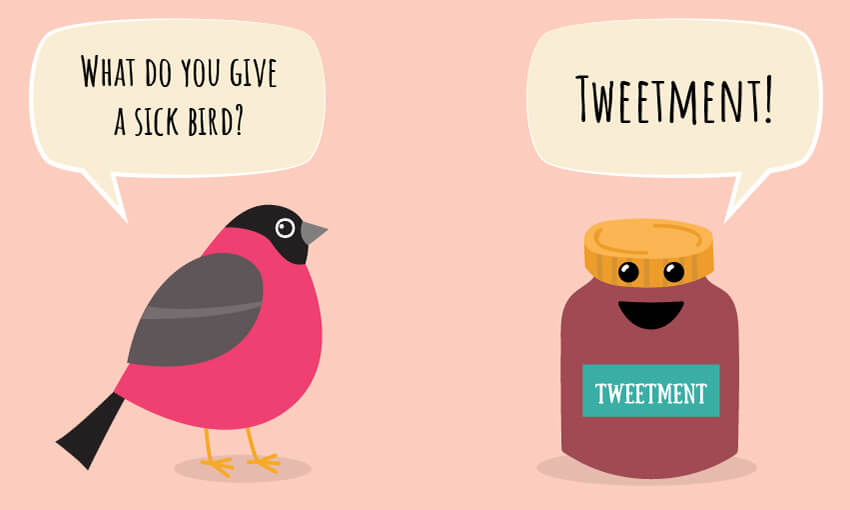 12. What do you give a sick bird?
Tweetment!
13. What figure is like a lost parrot?
A polygon
14. Which animal grows down?
A duck.
15. What does a duck like to eat with soup?
Quackers
We hope you have enjoyed this collection of bird jokes. If you liked them, share them with others. Laughter is a great way to brighten someone's day.
Check out some of our other kid-friendly jokes:
HOLIDAY JOKES