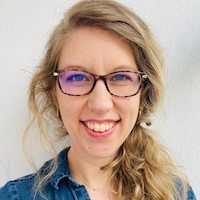 Early education, Mother
Expertise: Early Education, International Teaching.
Education: Bachelor of Science in Elementary Education with emphasis in English Education from the University of NorthWestern St. Paul
---
Highlights:
Mother to one-year-old son, Neo
Brick and mortar educator turned online teacher with experience in the USA and internationally.
Passionate about Early Education.
Experience:
Jessica has been in the field of education for the past decade. She has taught all grade levels from Kindergarten through 5th grade. ( and some twice ). Jessica also wrote an ELA Curriculum for Elementary school students that has been implemented district-wide for six international schools in Asia and the Middle East. She and a team of educators piloted a fully accredited, K-12 online school, teaching language arts, math, science, social studies and character education for 1st through 5th grades. When Jessica is not teaching, she enjoys visiting her husband's coffee shop, spending time with her one-year old son, Neo, and taking her cocker spaniel Bella for a walk.
Education:
Jessica has a Bachelor of Science in Elementary Education with an emphasis in English Education from the University of NorthWestern, St. Paul. She is licensed through the State of Minnesota for kindergarten through 6th grade.
About Kid Activities
Kid Activities, an Alony Media brand, is one of the leading sources for teachers and parents in activities for kids or teens, lesson plans and classroom themes. We strive to publish human first content created by experts and reaching tens of millions of people annually. Kid activities content is fact checked and reviewed by our Review Board for accuracy and integrity. Learn more about us and our review process.
More from Jessica Elrajan