Charades Movies Ideas
When it comes to party games, one classic always pops into mind; charades. At one point throughout your life you have probably played this popular game, but just in case you haven't, there's no better time than the present!
One reason this game is always a favorite is that it's easy to play and you don't need any materials except for a list of charades topics.
Don't worry about finding them though because we've taken the time to prepare 220 charades movies ideas for you.
This list is filled with topics that are both easy and hard, as well as other great charades movies ideas from cartoon movies to funny movies and everything in between.
We carefully reviewed every movie on this list assuring it would be family-friendly and appropriate for everyone in your group, but you can feel free to tweak the list however you want and when you're ready all you will need to do is cut them into strips and throw them in a hat for everyone to draw from.
In case you've never played charades before, we will take a minute to explain the simple rules, but if you already know how, then go ahead and skip to the topics.
Table of Content

How to Play Charades
Playing charades is easy for everyone at any age and can be enjoyed during any occasion in small groups or large. 
When playing charades, you can use ideas from books, TV shows, movies, or objects, anything can be used, but in this case, we will be acting out movies.
You can split the group into teams, or play as individuals, both ways will work just as well.
After you have put all your charades ideas into a hat, the first person will draw one and, using gestures, will begin to act it out for the group or his teammates to guess.
If you're playing in teams, you might consider allowing the team a certain amount of time to guess.
If the team guesses before the time runs out, then they will receive a point and the next team will get a turn.
If they don't guess before the time runs out, you can choose to give the opposite team the point and they will proceed next.
When you're playing as individuals you can still choose a time limit and the person who guesses before the time runs out can then have a turn to act out the clue next, but if no one can guess, the person who is giving the clue can take another clue and try again.
These rules are not concrete, you can set up the rules to fit the group accordingly.
When you are playing with children you might decide to keep playing until every child gets a turn to give the clue.
You should also keep in mind that younger children might need the assistance of an adult or older child.
Now that you have an idea of how to play let's get started!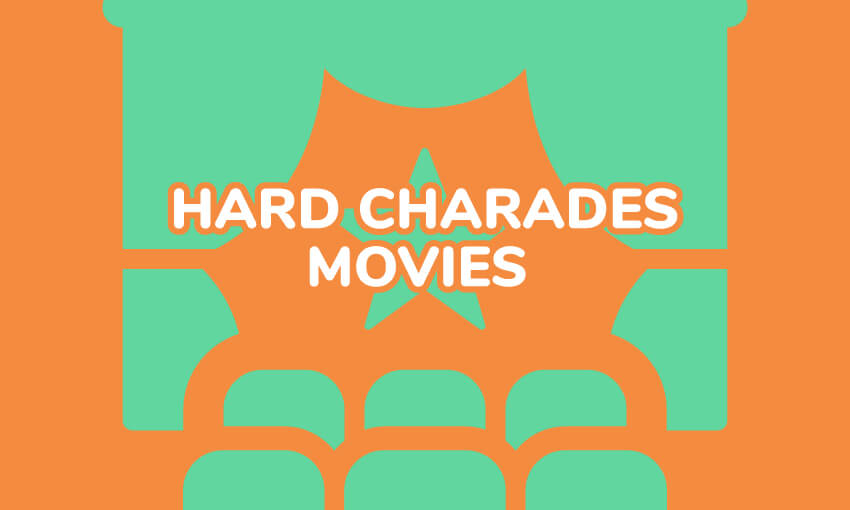 Hard Charades Movies
1. Forrest Gump
2. Pirates of the Caribbean
3. James and the Giant Peach
4. The Wizard of Oz
5. Willy Wonka and the Chocolate Factory
6. Cheaper by the Dozen
7. How to Train Your Dragon
8. Freaky Friday
9. Jaws
10. Mrs. Doubtfire
11. Shrek
12. Despicable Me
13. Jurassic Park
14. E.T. the Extra-Terrestrial
15. Back to the Future
16. Honey, I Shrunk the Kids
17. Indiana Jones and the Temple of Doom
18. High School Musical
19. Alexander and the Terrible, Horrible, No Good, Very Bad Day
20. Bill & Ted's Excellent Adventure
21. My Life as a Zucchini
22. The Bad News Bears
23. Ferris Bueller's Day Off
24. Pitch Perfect
25. Anne of Green Gables
26. Long Way North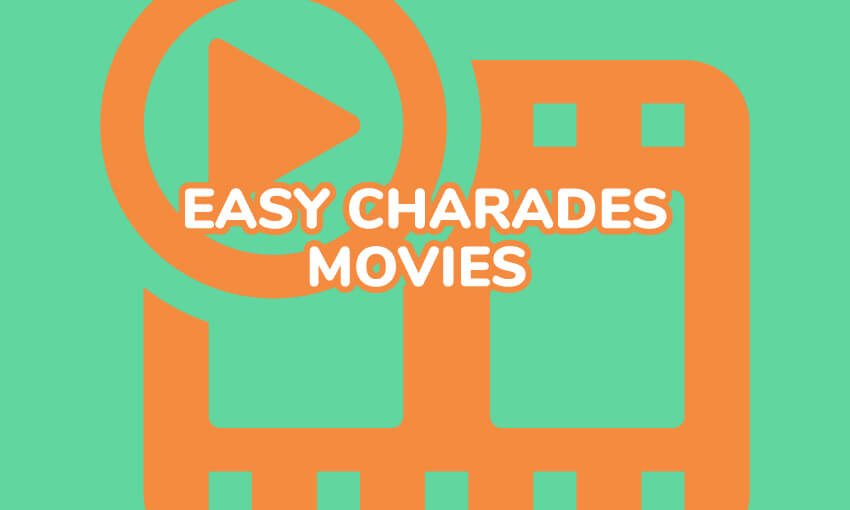 Easy Charades Movies
27. Star Wars
28. Up
29. Madagascar
30. Kung Fu Panda
31. The Muppets
32. The Karate Kid
33. The Parent Trap
34. Ghostbusters
35. Spiderman
36. Big
37. Cars
38. Ant-Man
39. Holes
40. October Sky
41. The Sound of Music
42. Wonder
43. Secondhand Lions
44. Hook
45. Two Brothers
46. My Girl
47. Smallfoot
48. Dog Days
49. Show Dogs
50. Duck Duck Goose
51. Little Giants
52. Cool Runnings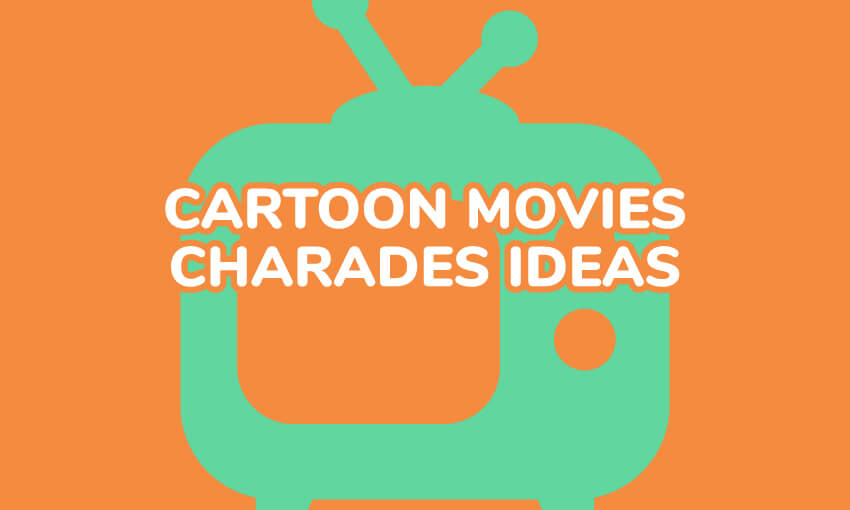 Cartoon Movies Charades Ideas
53. Ratatouille
54. Ice Age
55. A Bugs Life
56. Chicken Run
57. Inside Out
58. Mary and the Witch's Flower
59. Mune: Guardian of the Moon
60. Chicken Run
61. The Prince of Egypt
62. Balto
63. Cinderella
64. My Neighbor Totoro
65. My Little Pony: The Movie
66. Aladdin
67. Charlotte's Web
68. Your Name
69. Howl's Moving Castle
70. Castle in the Sky
71. The Iron Giant
72. Kiki's Delivery Service
73. The Lego Movie
74. Fantastic Mr. Fox
75. Wreck-It Ralph
76. Ice Age
77. The Land Before Time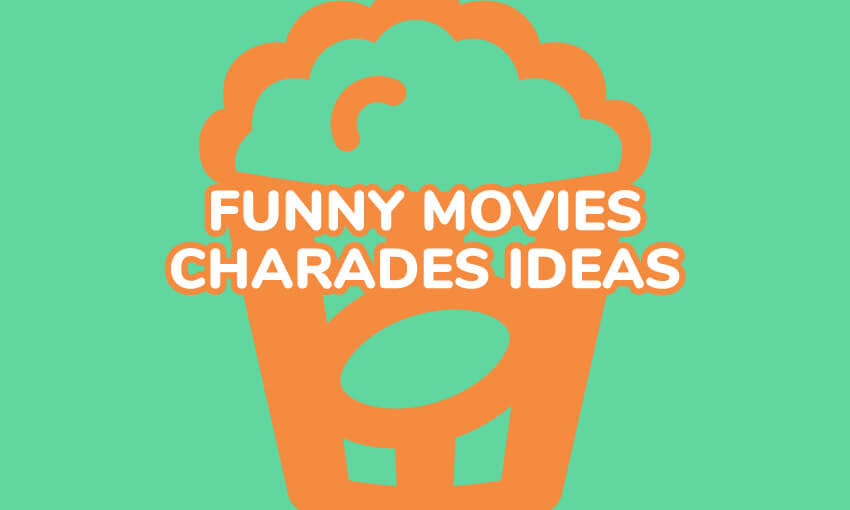 Funny Movies Charades Ideas
78. Mean Girls
79. Clueless
80. Ace Ventura: Pet Detective
81. Meet the Parents
82. Dumb and Dumber
83. Life of the Party
84. Overboard
85. Addams Family Values
86. Click
87. Megamind
88. Night at the Museum
89. Open Season
90. Shark Tale
91. Rango
92. Charming
93. Trolls
94. Paddington
95. The Sandlot
96. Matilda
97. The Secret Life of Pets
98. Are We There Yet
99. Diary of a Wimpy Kid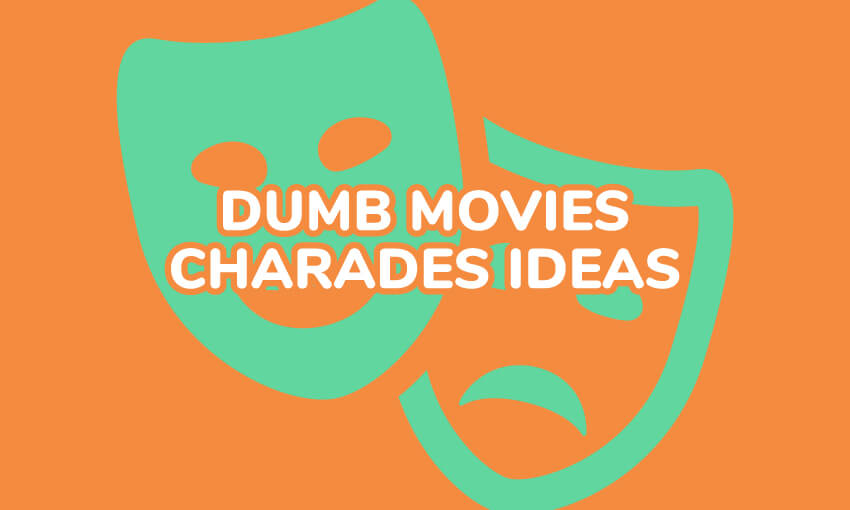 Dumb Movies Charades Ideas
100. Monster Trucks
101. The Emoji Movie
102. My Little Pony: The Movie
103. Spark: A Space Tail
104. Alice Through the Looking Glass
105. Boo! A Madea Halloween
106. Norm of the North
107. Nine Lives
108. Napoleon Dynamite
109. The Waterboy
110. Pirates of Treasure Island
111. Howard the Duck
112. Daddy Day Camp
113. Paul Blart: Mall Cop
114. A Wrinkle in Time
115. Alvin and the Chipmunks: Chipwrecked
116. Catwoman
117. Jack and Jill
118. Dude, Where's My Car?
119. Son of the Mask
120. Battlefield Earth
121. Saving Christmas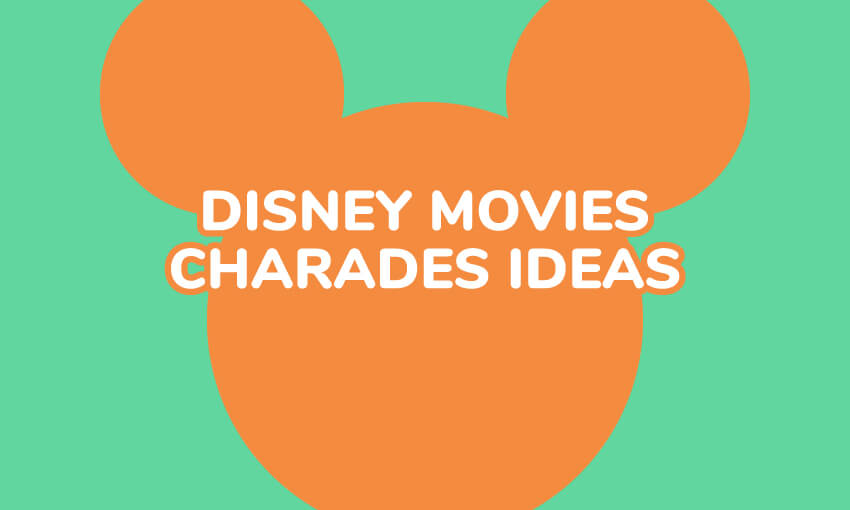 Disney Movies Charades Ideas
122. Frozen
123. Monsters Inc.
124. Toy Story
125. Moana
126. Coco
127. Zootopia
128. Finding Nemo
129. Toy Story
130. The Lion King
131. Mulan
132. Lilo & Stitch
133. Dumbo
134. Beauty and the Beast
135. Pocahontas
136. The Aristocats
137. Sleeping Beauty
138. Tarzan
139. 101 Dalmatians
140. Lady and the Tramp
141. Snow White
142. The Sword in the Stone
143. Bambi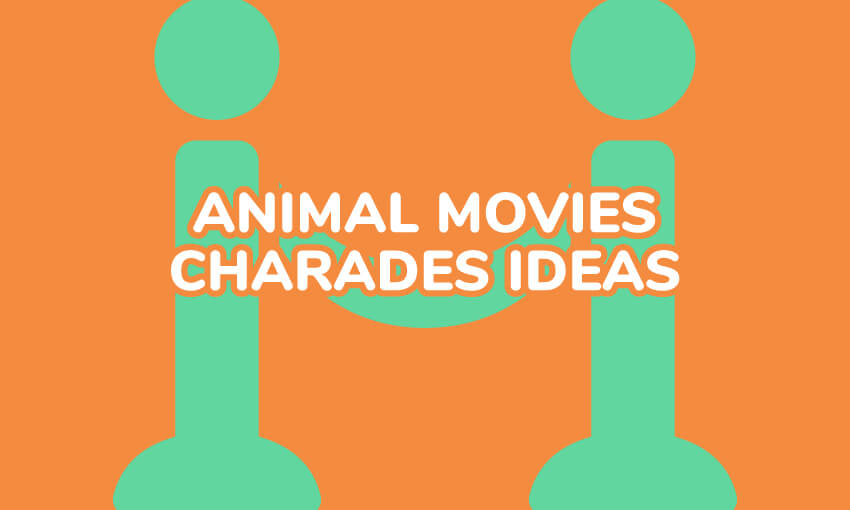 Animal Movies Charades Idea
144. We Bought a Zoo
145. Cats & Dogs
146. Marmaduke
147. Because of Winn Dixie
148. Eight Below
149. Homeward Bound: The Incredible Journey
150. Beverly Hills Chihuahua
151. The Adventures of Milo and Otis
152. Firehouse Dog
153. Lassie
154. Hotel for Dogs
155. Air Bud
156. The Journey Home
157. Max
158. Free Willy
159. Turner & Hooch
160. Babe
161. Black Beauty
162. Hachi: A Dog's Tale
163. Beethoven
164. Marley & Me
165. Dr. Dolittle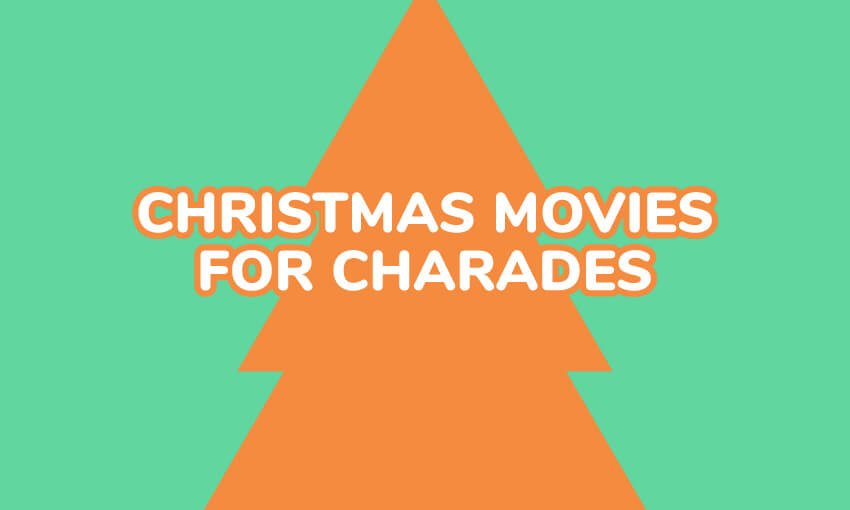 Christmas Movies for Charades
166. Home Alone
167. Elf
168. How the Grinch Stole Christmas
169. The Polar Express
170. A Christmas Carol
171. National Lampoons Christmas Vacation
172. The Santa Clause
173. A Christmas Story
174. Jingle all the Way
175. White Christmas
176. It's a Wonderful Life
177. Rudolph the Red-Nosed Reindeer
178. Miracle on 34th Street
179. A Charlie Brown Christmas
180. Four Christmases
181. Frosty the Snowman
182. All I Want for Christmas
183. Christmas with the Kranks
184. I'll Be Home for Christmas
185. Mickey's Christmas Carol
186. The Nightmare Before Christmas
187. Jack Frost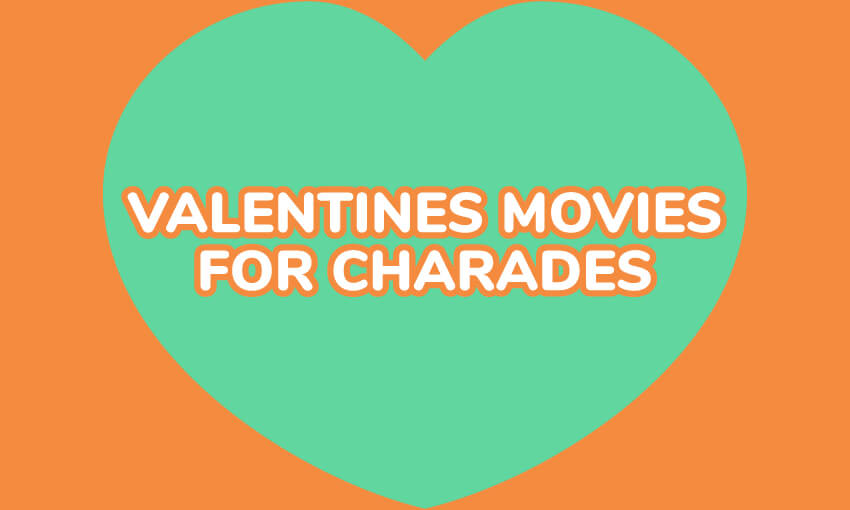 Valentines Movies for Charades
188. Be My Valentine Charlie Brown
189. The Princess Bride
190. Gnomeo and Juliet
191. Enchanted
192. The Princess Diaries
193. Ever After
194. The Lorax
195. Wall-E
196. The Princess & The Frog
197. Tuck Everlasting
198. A Cinderella Story
199. Tangled
200. The Prince & Me
201. Ella Enchanted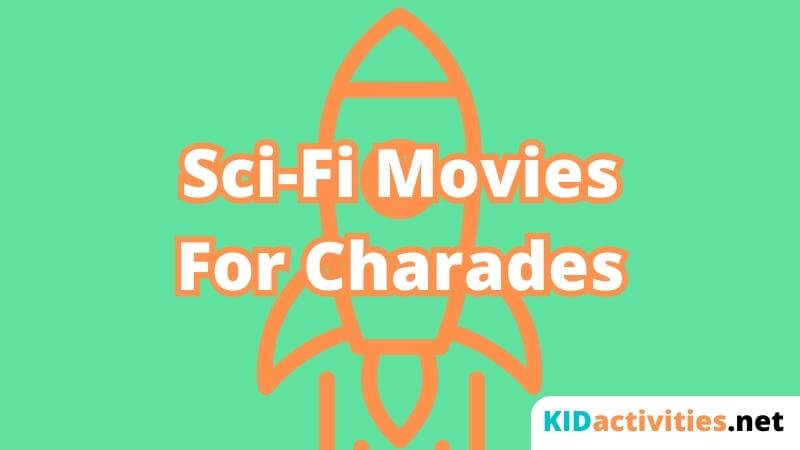 Sci-Fi Movies for Charades
As a huge Sci-Fi movie fan, the list would not be complete without a this section.
202. E.T
203. Spiderman – Across the Spider-verse
204. WALL – E
205. Honey, I shrunk the kids
206. Space Jam
207. Avatar
208. Tomorrowland
209. Kong. Skull Island
210. Back to the Future
211. 2012
212. Independence Day
213. Black Panther
214. Flash Gordon
215. Iron Man
216. Ghostbusters
217. Galaxy Quest
218. Jurassic Park
219. The Matrix
220. Star Wars
Printable Cards with Charade Ideas for Movies
Use the printable cards below for even more movie ideas for Charades. Just save the image and print it out. Now cut it into cards across the lines and place them in a hat to play.
Easy as that.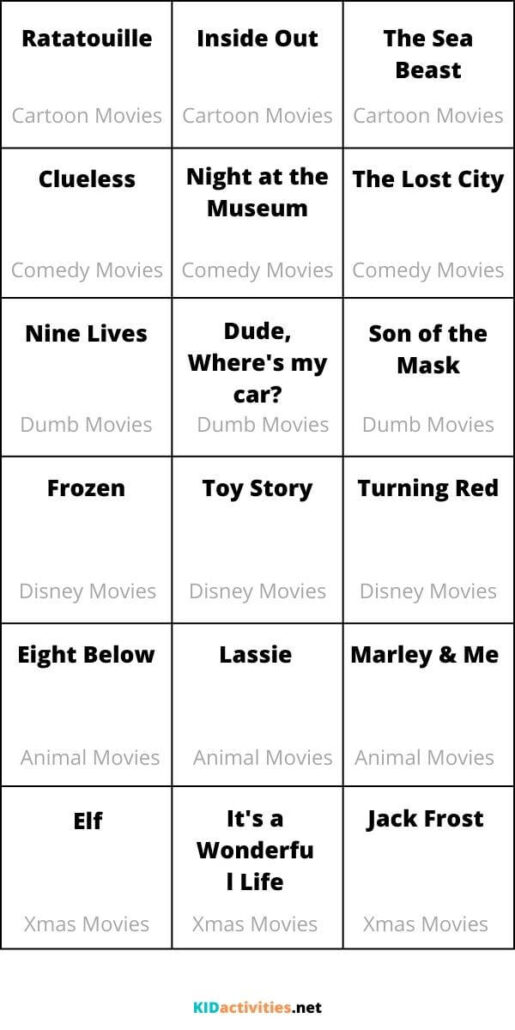 Now that you have a list of 201 charades movies ideas the group should be busy for a while, but if you run out of movies ideas, you can add some more good charades ideas for the kids or throw in some for Christmas and Thanksgiving charades ideas too!
No matter when or where you're at, there is never a bad time to start a fun game of charades.