If you are looking for some green drink ideas for kids, you've come to the right place. Below we will share some of our favorite St Patrick's Day drinks for kids, that contain the color green and make a great addition to any St. Patrick's Day party.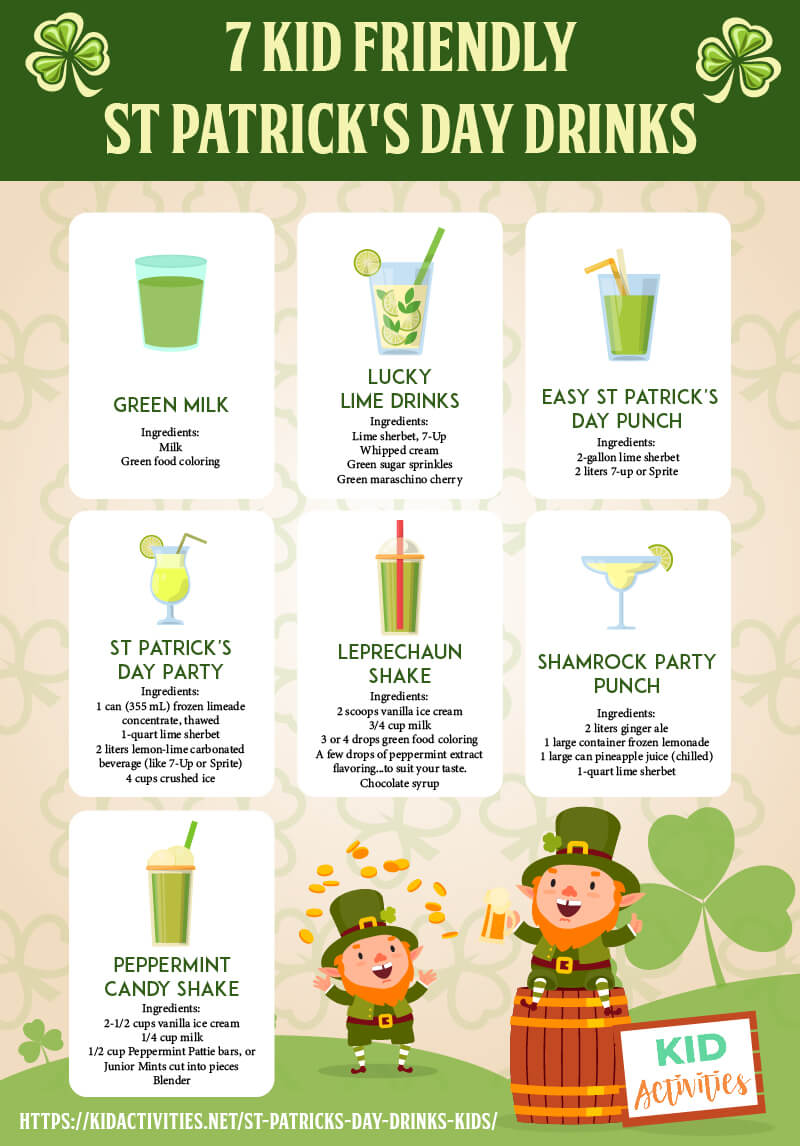 Green Drink Ideas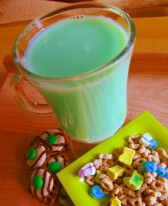 1. Green Milk
How simple can this one be!
Just add a couple of drops of green food coloring to regular milk. Stir well…and serve with a favorite goodie!
2. Lucky Lime Drinks
Ingredients:
✓ Lime sherbet
✓ 7-Up
✓ Whipped cream
✓ Green sugar sprinkles
✓ Green maraschino cherry
Put one, or two small scoops of lime sherbet in a clear plastic glass.
Pour 7-Up over the sherbet.
Add a dollop of whipped cream, green sugar sprinkles, and a green maraschino cherry!
3. Easy St Patrick's Day Punch
Ingredients:
✓ 2-gallon lime sherbet
✓ 2 liters 7-up or Sprite
Instructions
Let the sherbet soften in the refrigerator for 1 hour before preparing.
Mix sherbet and soda in a punch bowl or large mixing bowl with a hand mixer on medium speed until well blended.
Serve immediately or chill in the refrigerator
4. St Patrick's Day Party Punch
Ingredients:
✓ 1 can (355 mL) frozen limeade concentrate, thawed
✓ 1 quart (1 L) lime sherbet
✓ 2 liters lemon-lime carbonated beverage (like 7-Up or Sprite)
✓ 4 cups (1 L) crushed ice
Instructions
In a large mixing bowl or punch bowl, stir together the limeade concentrate and the lime sherbet.
Add the lemon-lime beverage and the crushed ice and serve immediately.
If not serving immediately, refrigerate the mixture of limeade and sherbet until just before serving time.
Add the carbonated beverage and crushed ice at the last possible moment.
Serves 12+
5. Leprechaun Shake
Ingredients:
✓ 2 scoops vanilla ice cream
✓ 3/4 cup milk
✓ 3 or 4 drops green food coloring
✓ A few drops of peppermint extract flavoring…to suit your taste.
✓ Chocolate syrup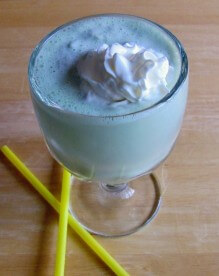 Instructions
Put ice cream, milk, peppermint, a few squeezes of chocolate syrup, and food coloring into a blender.
Blend until smooth and green.
Pour into glass.
NOTE: Having just made the above recipe, I added a few more large scoops of ice cream for a thicker shake. Either decrease the milk or increase the ice-cream. Don't be afraid to add the chocolate syrup. It doesn't change the color and gives it a good taste. You can also omit the peppermint extract if you prefer a plain shake; however, it really DOES leave a refreshing taste after it's finished! (Image by KidActivities.net)
6. Shamrock Party Punch
Ingredients:
✓ 2 liters ginger ale
✓ 1 large container frozen lemonade
✓ 1 large can pineapple juice (chilled)
✓ 1-quart lime sherbet
Instructions
Stir together. The lime sherbet melts and makes a milky green punch with foam on top.
7. Peppermint Candy Shake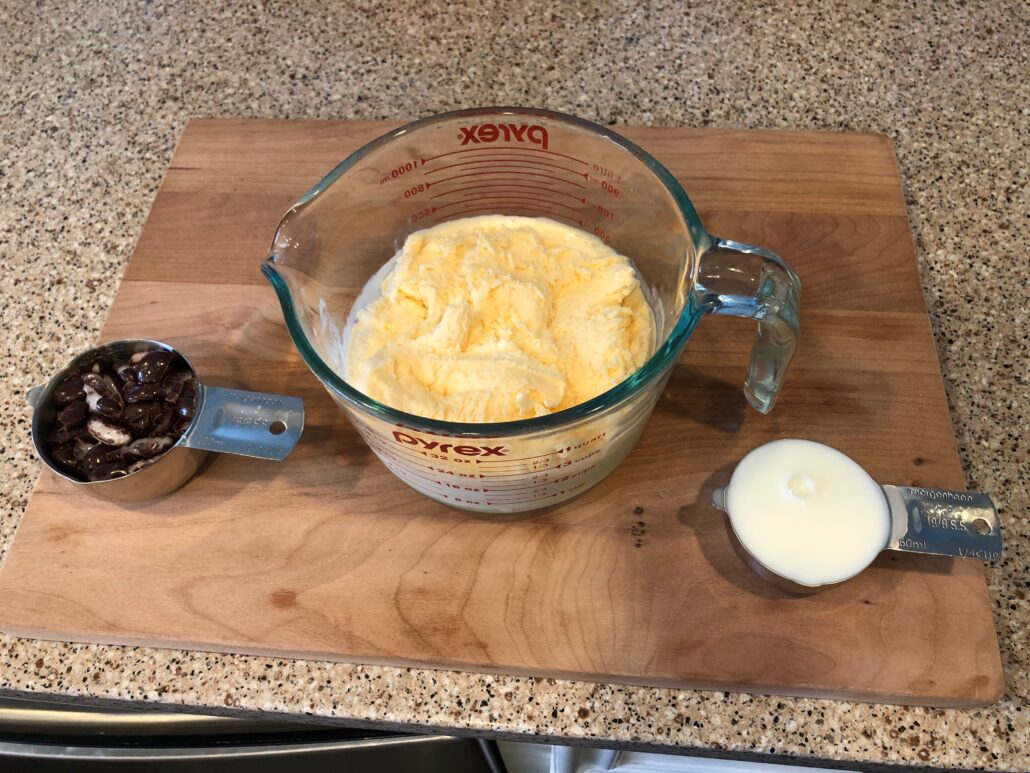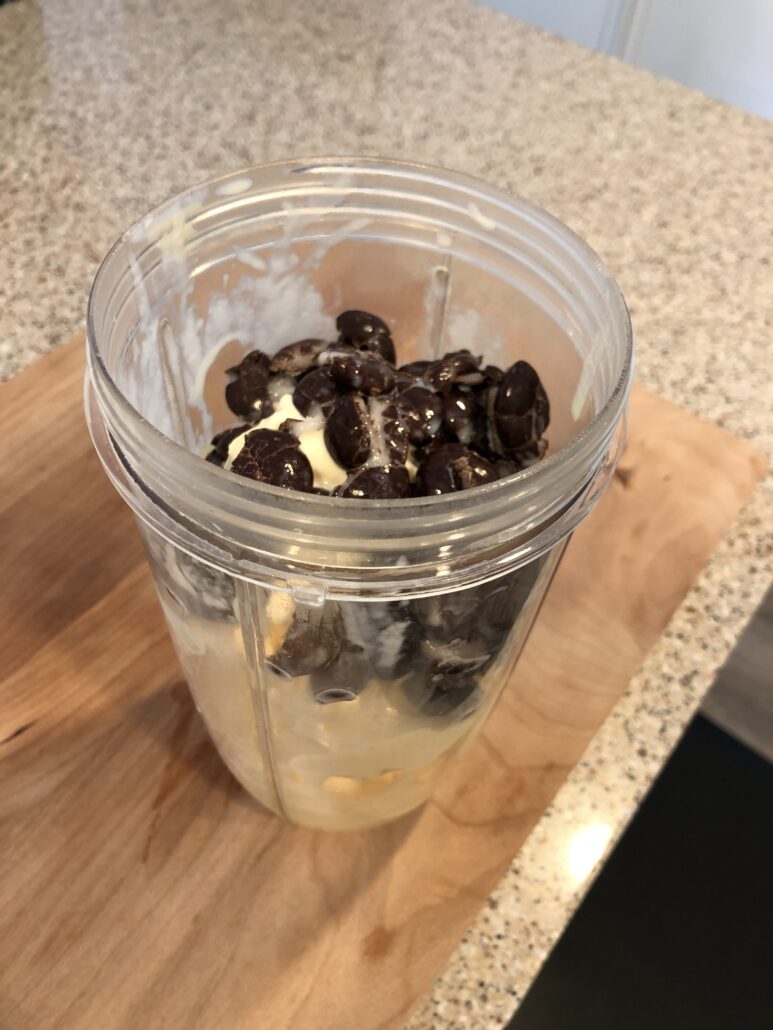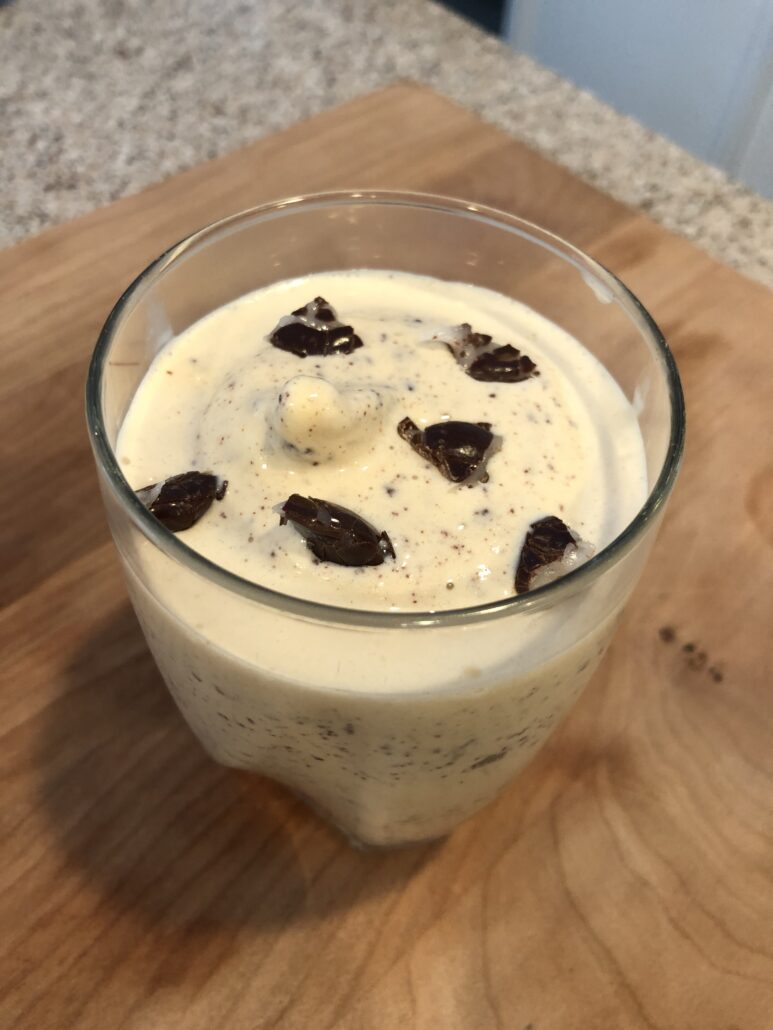 ✓ 2-1/2 cups vanilla ice cream
✓ 1/4 cup milk
✓ 1/2 cup Peppermint Pattie bars, or Junior Mints cut into pieces
✓ Blender
Instructions
Place candy pieces and place them into the freezer for 15 minutes.
Combine all ingredients in the blender and blend on medium speed for 30 seconds.
Stir with a spoon and blend for 30 more seconds.
Repeat until desired consistency is reached.
Top with whipped cream and more mint candy pieces on top.
In Summary
We hope you have enjoyed these St Patrick's Day drinks for kids. They will make a great addition to any St Patrick's Day party.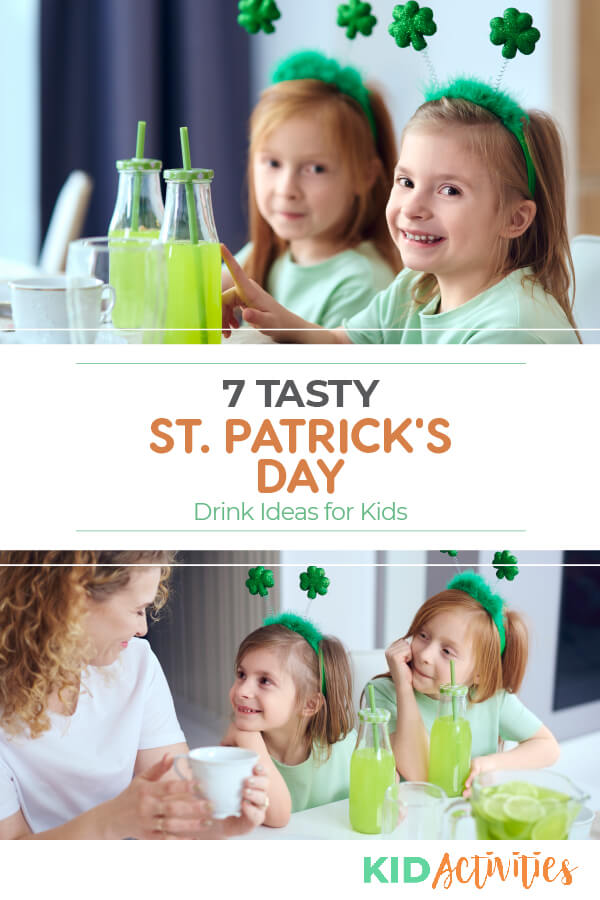 More St Patrick's Day Pages