Creating an engaging and dynamic classroom environment is essential for capturing students' attention and promoting effective learning.
By incorporating attention-grabbing activities, students are more likely to remain focused and motivated to participate in the lesson.
From interactive group activities and collaborative projects to gamification and hands-on experiments, the possibilities are endless when it comes to making the classroom a more exciting and interactive place for students.
The list of 87 attention grabber ideas for the classroom below offers a comprehensive selection of dynamic and engaging learning opportunities for students of all ages.
List of 87 Attention Grabber Ideas for the Classroom
1. Interactive Group Activities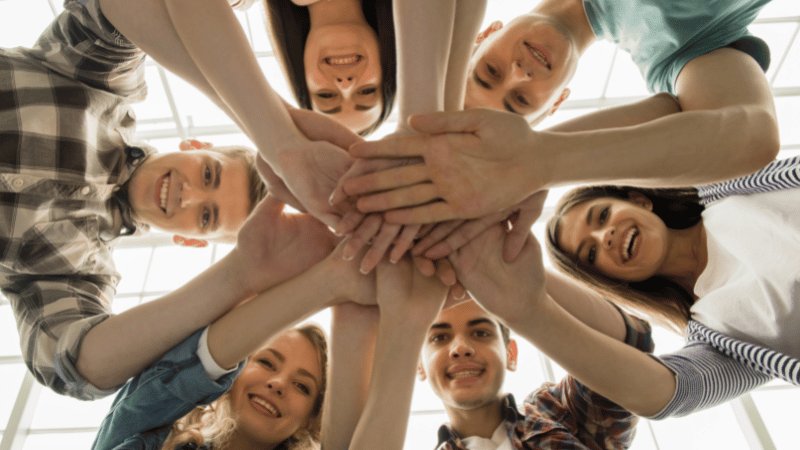 Students learn by actively engaging in the process of knowledge acquisition, which includes reading, researching, interviewing experts, solving issues, and writing about what they've found.
All the exercises allow the students to apply what they've learned and express their understanding in their own words.
Many also give the teacher insight into how well the students grasp the material.
Low-stakes icebreakers are a great way to get students talking to one another and chatting before the start of class.
In addition, it contains writing prompts that often last between one and two minutes, and they may encourage students to respond to a central subject or concept, offer a prediction, or something else entirely.
2. Collaborative Projects
In order to prepare college students for success in today's competitive job market, instructors often assign group assignments that require students to work together.
Students learn how to work effectively and efficiently with others by researching and solving issues in teams in various classes.
It stands to reason to practice working with each other to solve issues and develop new things at school since it is an essential element of life, as those who realize its value often point out.
The skills necessary for effective cooperation require a lot of practice.
Therefore we want to have learners create together regularly.
3. Gamification of Learning
To put it simply, gamification is the application of game principles and design features to non-game settings.
Examples of game mechanics that one may utilize to engage and motivate students outside of gaming include collecting "points" or other virtual money and completing levels of increasingly difficult challenges.
The use of gamification in classrooms is on the rise for many good reasons.
In a nutshell, it "makes the hard things more entertaining," which encourages and captivates pupils.
More than that, they thrive in an environment where they can set and work toward objectives while still having fun.
4. Student-led Discussions
During student-led discussion sessions, students execute the course's analytical work by answering a set of predetermined questions.
As a standard practice, one student or a small number of students will take turns being responsible for this task as an element of the educational activities associated with the course.
There are two possible approaches to this: a "low-stakes" assignment in which students get feedback but no grade, and a "high-stakes" graded assignment.
Preparing students for debates, whether conducted by the teacher or the students themselves, is a crucial component of the process.
Again, it is up to the instructor and the student to decide who does what at this first stage.
The guidelines are questions the instructor poses to the class concerning the assigned reading or tasks.
Before the start of each lesson, either the instructor or students will provide a set of discussion questions to the class.
5. Hands-on Experiments
Parents and teachers alike have long praised the benefits of hands-on experiments for fostering a lifelong curiosity for knowledge and improved academic performance in children.
Education that encourages students to learn via direct experience is called "hands-on learning."
The learner actively participates in the learning process by producing an artifact or solving a problem related to the topic, as opposed to passively receiving information from the teacher or instructor.
Still, many educational institutions need help integrating practical experience and concepts into their students' academic pursuits.
It may be especially difficult for public schools due to limited resources and fewer options for curricular innovation.
6. Role-playing Simulations
Experiential learning via role-play and simulations provides students with opportunities to investigate ideas, hone abilities, build connections with peers, get insight from various viewpoints, and experiment with different approaches to education.
In role-play, students take on fictitious roles and act out situations, often without scripts.
These unplanned events might take either in the actual world or a completely made-up one.
A simulation is a more formalized version of a game of pretend.
Scenarios in simulations are significantly more involved and grounded in reality. Students are free to act as others or take on many roles.
7. Class Debates
Students are allowed to work in a group environment that encourages collaboration and cooperation when the teacher uses debates in the classroom.
Students can acquire new information and put their existing knowledge to use when they are given the opportunity to debate and arrange the points of view that represent either side of an argument.
Debates in the classroom help students learn via healthy competition, analyze contentious issues, and enhance their abilities in areas such as leadership, interpersonal impact, collaborative problem-solving, and team building, including oral presentation.
8. Group Presentations
Have students submit their observations to the class via oral presentations, poster presentations, and group reports so that everyone may benefit from each group's work and draw lessons from each other's work.
A useful extension of group writing is having students provide critiques of each other's reports using the rubrics you've created.
Having specific expectations for your students' presentations is crucial.
You'll steer them clear of the typical roadblocks to efficient and effective work for the best results.
9. Class Competitions
A daily and "unit"-based classroom competition is a great way to keep pupils motivated and on track.
People are motivated to perform at their best when they are in a competitive situation.
If implemented correctly in the classroom, it can improve education greatly.
Undoubtedly, One should foster healthy rivalry in the classroom.
It gives them a chance to push themselves to their limits, discover their capabilities, and develop to their fullest potential.
Collaboration amongst pupils of comparable skill levels is the most fruitful.
In the past, students have been encouraged to compete for jobs at the conclusion of each term or semester.
Students are placed in groups according to their average scores on all exams and homework.
10. Field Trips
Due to the prevalence of visual learning styles among today's students, field trips are an excellent way to supplement classroom education.
It deepen students' comprehension of subjects, encourage cultural awareness, and acceptance.
It also broaden students exposure to the world outside their own.
Because of the unique possibilities they provide, field visits are especially crucial for kids from underprivileged backgrounds.
Students from all backgrounds and those whose families are struggling financially may benefit from field excursions.
It is because they provide access to extracurricular activities that would otherwise be out of reach.
As a child's first journey without their parents, a field trip also fosters confidence and self-reliance.
There's a good reason why everyone keeps telling me to take a break and regroup.
11. Outdoor Activities
Students benefit from the change of pace and the new learning possibilities presented by outdoor activities.
Students benefit from a more personal and meaningful connection to the subject matter and the natural environment when class is held outdoors.
Teamwork, critical thinking, and problem-solving abilities may all benefit from outdoor activities, from casual strolls in the park to more formal educational trips.
Students might go on a treasure hunt around the outdoors in order to learn more about and appreciate nature.
Students learn about the environment while developing their critical thinking skills and teamwork abilities via this exercise.
12. Art Projects
Art projects are a great way for students to express themselves and may be used to supplement the study of a wide range of disciplines.
Projects, including painting, sculpting, or something else, may help students grasp complex ideas more originally and engagingly.
Problem-solving, analysis, and control of fine motor abilities are all enhanced by working on creative tasks.
In science class, students could make a sculpture to illustrate a topic they've studied.
It gives kids a chance to use their imaginations and learn more about the topic at hand.
13. Class Cooking/Baking
Science, mathematics, and cultural studies may all be taught in the kitchen. Students may gain knowledge about healthy eating, kitchen security, and culinary science by participating in these exercises.
In the process of making tasty snacks and meals, students may also practice working together and communicating well.
Students may learn about proportions, teamwork, and more by working together to create a cake, for instance.
Not only do students gain useful life skills from these types of activities, but they also make studying exciting and interesting.
14. Virtual Reality Experiences
Students now have access to an array of innovative and engaging educational opportunities made possible by virtual reality technology.
Virtual reality experiences enhance participation and comprehension in a variety of contexts, from traveling to a new nation to exploring the ocean's depths.
Students, for instance, may take part in a digital simulation of a visit to a museum.
It allows them to investigate displays and acquire knowledge about a variety of civilizations and eras in a more engaging manner.
15. Interactive Multimedia Presentations
The instructor may bring lessons to life via the use of interactive multimedia presentations, which can make learning more interesting for the students.
Multimedia presentations, such as movies, podcasts, and whiteboard games, may provide students with a more dynamic and engaging learning environment.
A student group may make a multimedia presentation on a historic event, complete with visuals, film, and music, to really bring the topic to life.
Not only does participation in this kind of activity make the subject matter more engaging for pupils.
But it also teaches them valuable technological and interpersonal skills.
16. Class Pets or Animals
Another great way of seeking the attention of students and gaining their interest is gettings their pets for a classroom.
Students may get a lot of valuable knowledge about responsibility, empathy, and proper animal care by taking care of class pets or animals.
These companion animals may be as little as guinea pigs or fish or as huge as rabbits or even dogs.
They can even be birds or reptiles.
Students are able to monitor the pet's behavior and gain knowledge about its environment, nutrition, and physical traits when there is a pet in the classroom.
It makes having a pet in the classroom an excellent teaching tool.
17. Classroom Themes
Using classroom themes, which one may employ to create a setting that is aesthetically attractive and motivating for kids, is still another method.
These themes may be based on topics such as history, art, or even science.
In addition, they can utilize them to adorn the walls, bulletin boards, and even the furniture in the room.
A classroom that is decorated following a theme may serve to cultivate a feeling of community and inspire students to take a more active role in their education.
18. Student-created Museum Exhibitions
Students are given the opportunity to demonstrate their creative potential and analytical reasoning abilities via the creation of projects, tasks, and exhibits under their own direction.
These projects may take the shape of paintings, sculptures, essays, or presentations, and one may show them either in the classroom or in an exhibition that is open to the whole school.
The creation of projects by students not only instills in them a feeling of pride and ownership over their work.
But it also provides the instructor with vital feedback on the student's levels of comprehension of the material being covered.
19. Class Auctions
Class actions are fundraising events they may use to collect money for a class trip, a school project, or a charitable organization.
Students and instructors auction off donated products, experiences, or abilities to earn money for the cause.
The children and their families may get involved in a shared cause and have a good time by bidding on auction items.
Holding an auction after the school year is a practical solution for decluttering your classroom while offering your students the opportunity to take home meaningful "treasures."
These items can serve various purposes, such as allowing children to play and pretend they are at school, helping with their studies during the summer months, or serving as a nostalgic reminder of their school year.
20. Group Musical Performances
Another way of gaining students' attention is through musical performances in groups.
The inclusion of group musical performances in school events such as concerts, talent shows, and other shows is common practice.
It is because these acts provide children with an excellent opportunity to showcase their musical abilities.
These performances may include singing, playing musical instruments, or a combination of the two.
They may bring together children from a wide range of educational levels and cultural backgrounds to collaborate on the production of something really one-of-a-kind.
21. Student-led Tours
Prospective students and their families have the unique opportunity to gain a sense of a school via student-led tours, during which they hear from current students about their experiences at the institution.
Visitors get the chance to ask questions and receive insight into student life at the school via question-and-answer sessions that are often included in student-led tours.
These sessions typically take place after a walking tour of the campus and its amenities.
These tours not only allow current students to take on a leadership position and share their experiences with others.
But they also assist prospective students in making more informed judgments about the educational institution they would want to attend.
22. Student-created Podcasts
Having students produce their own podcasts is a great approach to getting their attention and getting them involved in the classroom.
Podcasts may be a fun and interactive approach to teaching students important skills like critical thinking, problem-solving, and creativity by giving them a voice in the content production process.
It also gives them the freedom to investigate themes of their own choice.
Podcasts are an effective way to get and keep students' attention, and the process of creating and releasing one may also help them develop their communication and collaboration skills.
23. Group Storytelling
Telling stories as a class is a great way to get kids interested and involved in what's being covered in class.
Students are allowed to work together and form close friendships as they tell stories in groups.
Also, when students collaborate on a story's characters, narrative, and dialogue, it may foster an atmosphere conducive to deep thought.
In addition to being a great technique for capturing and holding students' attention, storytelling's performance component may aid in developing students' self-assurance and public-speaking abilities.
24. Class Plays
Plays performed in class effectively capture and hold students' interest and may be used in several contexts.
Students get experience working together, solving problems, and communicating with others while also exercising their imagination and creativity via the process of making a play.
Also, students gain self-assurance and practice public speaking by presenting in front of an audience, which encourages them to contribute to and take part in class debates.
The pleasant, attention-grabbing classroom atmosphere that a class play might serve to foster is another benefit.
26. Group Sports Activities
A great technique to get pupils' attention in the classroom is to organize a competition or activity involving team sports.
Students may be motivated to work together and collaborate more effectively via the use of physical exercise and healthy competition with their peers.
In addition, participating in team sports as part of a group may assist in improving one's level of physical fitness and encourage the development of good habits.
It makes team sports an effective method for capturing and retaining students' attention in the classroom.
26. Technology Integration
Technology integration may be an effective strategy for capturing students' attention when they are present in a classroom setting.
Integrating technology such as interactive whiteboards, computers, tablets, and educational applications may make lessons more interesting and interactive for students.
It allows instructors to maintain their students' attention during the whole class period.
In addition, the use of technology may assist in the development of analytical thinking, creative problem-solving, and problem-solving ingenuity, making it a powerful tool for gaining and maintaining classroom attention.
27. Movie Screenings
Showing movies in the classroom may be an effective method for capturing the pupils' attention there.
Teachers can give students a visual and auditory learning experience that may assist in boosting engagement and retention when they let students view a movie connected to the topic being covered in the course.
In addition, showing movies may give pupils an enjoyable and laid-back learning atmosphere, which makes it a useful tool for catching and sustaining attention in the classroom.
28. Class Book Clubs
Having students actively participate in a class book club may be a great way to get their attention and engage them in learning.
Teachers may foster cooperation and interest in learning by assigning students to read books of their own choosing and then leading class discussions on them.
In addition to capturing and holding students' interest, book clubs may help them grow as individuals and as a group via the practice of critical thinking, communication, and cooperation.
Further, the enthusiasm and interest in book club discussions may create an upbeat and engaging atmosphere in the classroom.
29. Mind Mapping
Students may benefit from learning how to organize and integrate knowledge by using a visualization technique called mind mapping, which is employed in the classroom.
Students are given the opportunity to understand the bigger picture and create connections between various bits of knowledge.
It is via this strategy entails the creation of a diagram or other visual representation of ideas, concepts, and relationships.
Because it may help students improve their creative abilities, critical thinking, and ability to find solutions to problems, mind mapping is an asset they should include in every classroom.
30. Class Scavenger Hunts
Scavenger hunts in the classroom are an enjoyable and engaging approach to getting students involved in the learning process.
Students are encouraged to develop cooperation, critical thinking, and problem-solving skills by participating in activities that require them to work together to locate and gather specified things or solve riddles.
Scavenger hunts may also establish a pleasant and energizing learning atmosphere.
It is a useful technique for catching and maintaining attention in the classroom.
31. Class Gardens
Students may learn more about the natural world, science, and the environment via class gardens, which are teaching tools.
Students have the chance to establish and care for their own plants, learn about the life cycle of plants, and acquire first-hand contact with nature via the use of these outdoor areas at the school.
Furthermore, class gardens promote a feeling of community and responsibility among students, making them a great asset to any classroom in which they are implemented.
32. Class Trivia Games
Trivia games in the classroom are an enjoyable and participatory approach to involve students in learning.
These exercises are a helpful tool for boosting learning and remembering information since they may assist in developing critical thinking, memory retention, and general knowledge.
In addition, playing trivia games may contribute to developing a constructive and competitive learning atmosphere.
Because of this, they are a useful tool for catching and maintaining attention in the classroom.
33. Classroom Mascots
A fun and engaging activity, mascots in the classroom may contribute to developing an upbeat and productive environment for learning.
Whether it's a plush animal, a figure from a book or movie, or even a character created by the kids themselves, having a mascot in the classroom may help encourage children to work together, be creative, and feel more connected to their school community.
Also to this, mascots have the potential to make the classroom environment seem warmer and friendlier, which makes them a useful tool for attracting and maintaining students' attention in the classroom.
34. Class Inventions
Teams of students engage in in-class and extracurricular project-based learning as part of the invention education curriculum.
This concept revolutionizes classrooms by allowing students and teachers to work on ideas with clinical and industrial partners.
Class inventions are fun and engaging for students to practice and hone their creative, analytical, and collaborative abilities.
The collaborative nature of these assignments encourages students to think outside the box and develop novel solutions to classroom problems.
A great way to attract and keep students' attention in class is to have them develop something new to share with the group.
35. Classroom News Broadcasts
Classroom news broadcasts are a creative and engaging method of involving students in classroom activities.
Students may practice their writing, reporting, and presenting abilities while keeping up with current events by participating in these broadcasts.
Media in schools is crucial because of its profound impact on students' learning, teachers' effectiveness, and the school's ability to implement new technologies.
Having the news on in the classroom may be a great way to get students engaged and keep them there since it promotes a lively and optimistic atmosphere.
36. Class Dance Parties
Having a class dance party is a great approach to get children moving and grooving in the classroom.
Taking part in these types of events may have positive effects on students in the areas of:
Mental health
Physical stamina
And ability to work together effectively.
Dancing in the classroom has been shown to be a successful method of capturing and holding students' attention.
It also has the added benefit of fostering a fun and relaxed learning atmosphere.
Class dance parties are great for bringing energy and excitement into the classroom, whether it's for a celebration or a quick break throughout the day.
37. Interactive Whiteboard Activities
A technology-based tool known as an interactive whiteboard is the equipment used in educational settings to improve student engagement and learning.
They allow instructors to show and alter digital material in real-time and give students chances to engage with the stuff they are displaying.
The activities that one may do on an interactive whiteboard vary from simple sketching exercises to intricate simulations and games.
These exercises are intended to stimulate the student's interest and reinforce what they have learned in a participatory and enjoyable manner.
38. Class Media Sessions
A digital audio or video recording of a class or set of courses generated by students and professors is referred to as a class podcast.
These recordings may be either audio or video.
These podcasts may cover a wide variety of subjects, ranging from discussions on current events and disputes to instruction on a specific subject.
Students have the opportunity to improve their critical thinking and communication skills.
They can reflect on what they have learned in class via podcasts, allowing them to share their knowledge with others.
39. Class Art Galleries
An area devoted to presenting the artwork that students in a particular class produced is known as an art gallery for that class.
Students are allowed to exhibit their creativity and talents in a gallery setting, which may take the form of a real gallery or an online gallery.
Art galleries in the classroom cultivate a feeling of community and inspire students to share their work and develop an appreciation for their peers.
40. Class Journals
Students may effectively track their growth as learners and reflect on their experiences via the use of a useful tool called a class journal.
They may keep these diaries in the form of physical notebooks or digital records.
These journals serve various functions, including noting observations, contemplation of events, and monitoring personal objectives.
Journaling in class gives pupils a sense of ownership over their own education while also enabling instructors to get insight into their students' thoughts and emotions.
41. Group Problem-Solving
Students are encouraged to discover answers to issues by working together in groups as part of a teaching strategy known as group problem-solving.
Students are broken up into smaller groups and given the assignment of finding a solution to an issue, which might be something academic like a math problem or something more practical like a case study.
Students may improve their critical thinking, ability to work together, and communication skills by participating in group problem-solving activities, which can also be an effective approach to involve students in the learning process.
42. Classroom Surveys
Classroom surveys are a method for educators to collect data from students on the students' perspectives, attitudes, their experiences in the classroom from the students themselves.
They may use these surveys to discover issues within the classroom environment or the lesson that should be improved, as well as to gain feedback on the success of various teaching techniques.
Teachers have access to a useful tool in the form of classroom surveys, which they may use to collect data and make choices based on that data.
43. Class Debate Clubs
Students have the option to engage in debates on a variety of themes via the use of class debate clubs.
These topics range from current and social concerns to historical events and social issues.
Students are able to improve their critical thinking, research, and public speaking abilities by participating in these discussions.
Students may also benefit from having the opportunity to speak their thoughts and participate in polite conversation with their classmates by participating in class debate clubs.
44. Classroom Design Challenges
Students get an opportunity to learn about design, architecture, and engineering in an interactive and hands-on manner via the use of classroom design challenges.
Students are given a particular assignment, such as building a new classroom or a city park and encouraged to utilize their creativity and problem-solving abilities to come up with a solution throughout these challenges.
Students may be requested to design a new classroom or a city park.
Students are given a fun as well as good opportunity to apply what they have learned in the classroom when they participate in classroom design challenges.
45. Student-created Advertisements
Students may get a deeper understanding of marketing, advertising, and consumer behavior via an enjoyable and engaging activity: creating their own commercials.
Students are entrusted with developing a print advertisement, television commercial, or billboard to promote a product or service as part of these many assignments.
Students get the chance to demonstrate their originality as well as their proficiency in marketing via the completion of these projects.
46. Class Photo Shoots
School photo sessions encourage kids to express their individuality while also serving as a creative record of their time spent learning together.
Instructors may utilize these picture sessions to document the students' experience in the class via group photos, in-class activities, and memorable events.
Class photo sessions provide students with practice with photography fundamentals, including lighting, composition, and expressing their individuality through their work.
Class pictures are a great way for kids to get to know one another and strengthen bonds within the group.
They also provide students an opportunity to think back on their time in the course and recollect meaningful moments.
Taking photos as a class may serve several functions: from generating a yearbook to beautifying the classroom to serving as a final assignment at the school year's conclusion.
47. Class Buddy Programs
Building students' interpersonal, collaborative, and problem-solving abilities is a top priority for many educators, and class buddy programs are a great method to facilitate these outcomes.
A common feature of these types of programs is pairing students from the same class to participate in frequent activities.
Games, creative projects, or collaborative work are examples of what may fall under this category.
Students benefit from class buddy programs because they have a greater opportunity to interact with one another and form lasting friendships.
In addition, they teach children valuable skills like collaboration and problem-solving.
As a result of participating in these initiatives, students can better empathize with and accept the perspectives of their peers.
48. Class Interviews
Student-to-student interviews in the classroom are an excellent forum for students to express their ideas and insights.
It might explore students' hobbies, families, backgrounds, or anything else of interest in these interviews, which students could perform one-on-one or in small groups.
The kids will get a deeper appreciation for their peers and a greater understanding of what makes them unique via this exercise, promoting active listening and thoughtful questions.
Class interviews are beneficial because they allow students to speak about themselves and their experiences, enhancing their communication and self-confidence.
Students may foster a healthy school climate and a feeling of belonging via activities like these.
49. Class Raffles
Raffles may be a fun method to get kids involved and motivated in class.
Students may recognize the completion of an assignment or the attainment of a learning objective with the holding of a lottery.
Students may join in the raffles by buying tickets or earning them via good conduct, and the prizes can range from modest toys to school supplies.
Raffles are a great method for kids to earn incentives while also contributing to a more upbeat and engaging classroom environment.
They also foster positive conduct and personal growth among kids.
50. Class Motivational Posters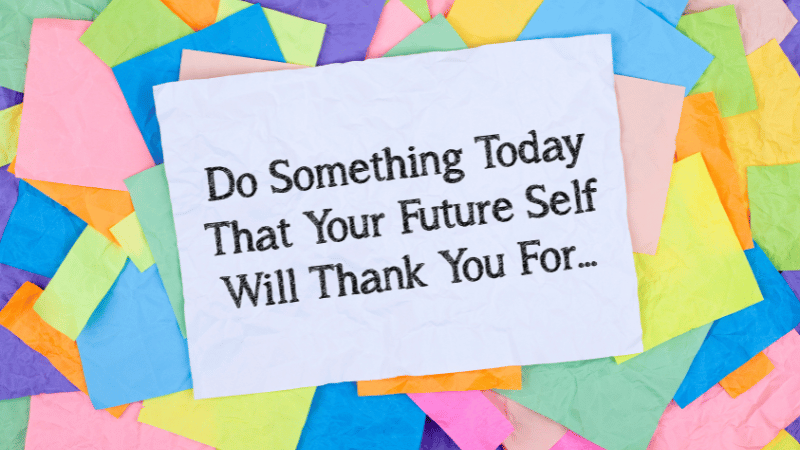 Students might benefit from having visual reminders of their beliefs, objectives, and ambitions in the form of motivational posters displayed in the classroom.
They may be crafted by either the students or the instructors, and they can be tailored to meet the requirements and satisfy the interests of the pupils in the group.
A well-designed poster may serve as a daily source of motivation for students, and that motivation might come in the form of a phrase, a graphic, or an image.
51. Student-created Infographics
Students have a wonderful opportunity to communicate their thoughts, exhibit their creativity, and develop their data visualization and presentation abilities when they design and construct their own infographics.
Students have the ability to take complicated material and convey it in a visual style that is simple to comprehend via the use of infographics.
Instructors may use this kind of project to educate a wide range of topics, including physics, history, and economics, amongst others.
52. Class Jeopardy
Jeopardy is an excellent game to play in the classroom since it captures the attention of the students.
The famous educational game "Class Jeopardy" may be used to refresh one's memory on previously learned material and reinforce the material.
The students participate in a straightforward game in which they are tested on their knowledge of a certain topic by answering questions.
Students have the chance to test both their knowledge and their ability to have fun with this game, which they may play in a group or on an individual basis.
53. Class Self-Portraits
Students get a wonderful opportunity to express themselves artistically, boost their self-esteem, and enhance their fine motor skills when they create self-portraits for their classes.
Students have the opportunity to make self-portraits with a wide array of mediums, such as pencils, charcoal, paint, or even computer tools.
Students are prompted to reflect on their own identities and the qualities that set them apart as individuals by participating in this exercise.
It will inspire them to participate more actively in class as a result of this exercise.
54. Class Interactive Timelines
Visualizing historical events, milestones, and it may accomplish important persons with the use of interactive timelines for classes.
Paper and markers, as well as other digital tools, may be used for this work.
Students may have a better understanding of the passage of time as well as the links between causes and effects by using interactive timelines, which can be an enjoyable and interesting approach for students to study history.
55. Group Writing Exercises
Students may improve their writing abilities and their ability to work together by participating in group writing activities.
These activities are both enjoyable and effective.
These activities may be used to compose tales, poems, or essays arguing a certain point of view.
Students may also improve students ability to think critically and communicate effectively via the use of group writing activities.
56. Class Persuasive Speeches
Students may improve their public speaking abilities and be encouraged to engage in critical thinking about pertinent topics by giving persuasive speeches in class.
Students are required to explain their point of view on a specific problem via the use of facts and argument in a speech that is considered to be compelling.
This kind of exercise is adaptable enough to be used as a teaching tool for a wide range of courses, including English, science, and social studies.
57. Class Performance Evaluations
Students are given a chance to evaluate their work and get comments from their classmates and professors via the process of evaluating their class performance.
Evaluations may be carried out in either an informal or formal manner, and either way, they serve the purpose of identifying areas that want development, establishing targets, and monitoring progress over time.
58. Class Science Fairs
Students are given a chance to demonstrate both their scientific knowledge and their creative potential at classroom science fairs.
Experiments, demonstrations, and poster presentations are some of the several types of activities that Instructors may conduct during science fairs.
 Students may increase their science knowledge, improve their ability to work together, and boost their self-confidence by participating in these science experiments competitions.
59. Class language exchange programs
Students are able to practice and enhance their foreign language abilities via conversation with native speakers while participating in class language exchange programs.
Students have the ability to engage with people from other parts of the globe via participation in these activities, which may take place either in-person or online.
Programs that facilitate linguistic communication between speakers of different languages may help bridge the gap between classroom study and real-world use.
Learners may now take their education outside the classroom and into their own hands with the help of new technologies that allow them to tailor their education to their needs and interests.
60. Class Skits
It may engage students in learning in an entertaining and participatory manner by participating in class skits.
Students may perform skits to reenact a historical event or a literary work, reinforcing the material covered in a class or just having fun.
Students get the chance to demonstrate their acting abilities as well as their improvisational talents via the performance of skits, which may be done by individuals or by teams.
61. Class Talent Shows
Students get the opportunity to showcase their unique talents in a talent show hosted by their school.
These talents may include singing, dancing, or even telling jokes.
Students can demonstrate their skills and interests via the use of talent shows held in their classes.
Talent shows are open to a wide variety of performances, including but not limited to singing, dance, magic acts, poetry, and stand-up comedy.
Students get the opportunity to develop their creativity, interact with their classmates, and grow confidence via participation in these activities.
You can get ideas for your talent show in the post we wrote about it.
62. Class Puzzle Challenges
It may significantly improve students' abilities in critical thinking, problem-solving, and working together as a team via the use of in-class puzzle competitions.
These challenges might come in the shape of a crossword puzzle, a jigsaw puzzle, a logic problem, or an escape room.
Students may improve their capacity to think creatively as well as critically by working together to solve the challenge.
It will also help students enhance their abilities in the areas of teamwork and communication.
Therefore, teachers should take advantage of this exercise since it can increase students' class participation level.
63. Class Brain Teasers
Students are encouraged to apply their creativity and critical thinking abilities by participating in interactive activities such as brain teasers, which provide intellectual challenges to the class.
Riddles, word searches, and optical illusions are all activities intended to serve the dual purposes of entertaining and instructing participants.
Students may strengthen their capacity to think critically and approach issues from various angles by practicing their problem-solving abilities with the aid of brain teasers.
64. Class Team-Building Exercises
Team-building activities in the classroom are an essential element in developing a culture in the classroom that is positive and welcoming to all students.
Games, activities meant to establish trust between participants, and challenges requiring students to find creative solutions to problems are some activities that students may use in these exercises.
Students may improve their communication skills, learn to work together and establish trust and respect for one another by participating in activities designed to foster teamwork and collaboration.
65. Class Book Drives
When students take part in "class book drives," they have the opportunity to give back to their communities by supplying their schools, libraries, and other community organizations with books that they have donated themselves.
Students who participate in these activities may acquire a significant amount of useful information about the value of giving back and the effect their actions may have on the lives of others as a result of their involvement.
66. Class Digital Scavenger Hunts
Students actively participate in the quest for various types of digital material, including webpages, photographs, and videos, during interactive exercises known as digital scavenger hunts in the classroom.
These hunts may be used to educate students on a wide range of topics, including art, history, and science.
Students may strengthen their research and critical thinking abilities, as well as their ability to utilize technology effectively, by taking part in a digital treasure hunt.
Students can also use this activity to improve their technological literacy.
67. Class Wikis
Wikis are web-based platforms that, when used in the classroom, allow students to collaborate and share their expertise on a particular topic.
Students will have access to a virtual classroom that has been constructed utilizing these wikis, and they will be able to access and contribute to shared information and resources, as well as express their thoughts and ideas in this virtual classroom.
68. Class Charity Events
Students have the opportunity to have a positive impact on their communities by participating in charitable events held at their schools.
These activities also provide students the ability to give something back to the communities in which they live.
Food drives, charity walks, and other chances to give back to the community are examples of the activities that instructors may include in these events.
These activities not only provide children the chance to contribute to a charitable cause but also instill in them the importance of giving back to one's community.
69. Class Service Projects
Through their involvement in class service projects, students are given the opportunity to apply what they have learned in the classroom to problems and requirements that are present in the real world.
Through completing projects like environmental cleanup, volunteering at a local food bank, and other community service endeavors, students will have a greater knowledge of the effect they may have on their community.
This awareness will help them become better citizens.
70. Class Online Discussions
Through online discussion forums in the classroom, students are provided with the chance to participate in meaningful and thought-provoking debates that are of importance to society.
These discussions, which may be led by a teacher or facilitated by students, may be used to develop active involvement in the learning process, critical thinking, and the strengthening of communication skills.
They may be led by a teacher or by students.
71. Class Virtual Tours
Because of the usage of virtual field excursions, students can learn about other surroundings, cultures, and historical sites without leaving the comfort and security of their own classrooms.
This presents a significant advantage for educators.
Participating in these tours, which may be led by a real-life educator or a virtual guide, can provide students with an educational experience that is more immersive and interesting for them.
72. Class Interactive Games
Students could gain a more engaging and fun learning experience by playing interactive games in the classroom.
It might be beneficial for the students.
Students may improve their capacity for critical thinking by playing these games, which they can also use in that capacity.
These games may be educational, quizzes, or simulations, and They could play them in a physical classroom setting or via the internet.
73. Class Photography Contests
By taking part in classroom photography contests, students have the opportunity to showcase their creative potential and enhance their photographic skills.
These contests may have open topics, which allow students to express their own perspectives, or they may have themes centered on a certain topic or concern.
Either way, students will have the option to participate.
74. Class Poetry Slams
Children have the exciting and unique chance to express themselves and exhibit their abilities to write creatively when they participate in poetry slams in the classroom.
Poetry slams are a great way to get students excited about learning.
Participation in these activities may instill students a sense of self-assurance, enhance the student's writing ability, and teach them to think critically.
75. Class Public Speaking Workshops
Workshops in which students practice giving speeches in front of their peers are a great approach to boosting their communication skills and self-assurance.
Individual and group presentations, role-playing games, and even spontaneous speeches are all viable formats for these seminars.
By participating in these exercises, students may improve their public speaking skills, including eye contact, voice projection, and body language.
Workshops on public speaking in the classroom have been shown to assist students in becoming more comfortable in front of an audience and increase their confidence and anxiety about doing so.
These seminars provide students with a safe space to try out their public speaking skills and get feedback from both the instructor and their classmates.
76. Class Speed Networking
Students may have a lot of fun while learning about different occupations and interacting with experts in the industry via a class-speed networking activity.
Students will be divided into smaller groups and then have the chance to ask experts questions about their work, education, and experience.
Students benefit from this sort of exercise since it helps them grasp the significance of networking and provides insight into various career options.
Students may benefit from speed networking because it gives them a chance to interact with experts in a timed situation where they can ask questions and get answers, all while practicing their communication skills.
77. Class Sustainability Initiatives
Students get a deeper appreciation for environmental protection and insight into how they may make a difference in the world via classroom sustainability efforts.
Recycling drives, city-wide cleanups, and gardening clubs are all examples of practical actions.
Students may get an appreciation for environmental issues, as well as practical knowledge on how to preserve materials and minimize waste, by taking part in such activities.
Students may learn valuable life skills such as problem-solving, leadership, and cooperation by participating in sustainability projects that benefit their local communities.
78. Class Simulation Games
Simulation games used in the classroom are a fun and engaging way for students to test out their understanding of abstract ideas and hypothetical scenarios in a supervised setting.
These games may be anything from economic simulators to historical re-creations, and they all have the potential to provide students valuable hands-on experience.
As students work together to overcome obstacles and make choices in a virtual setting, simulation games also help foster analytical reasoning, problem-solving, and collaboration.
79. Class Fiction Writing Contest
Students involve much more when instructors come up with fun activities.
Fiction storytelling is one of them.
Human Minds have these fiction-making abilities in them and when they are given the proper opportunity, they explore it very well.
So if the instructors fix a day for this activity during the week then it will help gain their interest of them and also lead to a more confident environment overall.
As it helps students to express more.
80. Class Environmental Cleanup Days
Students have the chance to have a good effect on their community as well as learn about the importance of environmental conservation when their classes participate in environmental cleanup days.
During these activities, students collaborate to clean up public places such as parks, beaches, or other open areas.
Students get an understanding of environmental issues, the need to work together, and the effect that trash and waste have on the surrounding environment by participating in this kind of activity.
81. Class Recipe Books
It may teach cooking and nutrition to kids in a manner that is both entertaining and engaging via the use of class recipe books.
In order for students to gain knowledge about nutrition and kitchen safety, they may collaborate on the creation of a recipe book that will include mouthwatering dishes that are good for them.
Not only does participating in this kind of activity teach pupils important life skills, but it also encourages them to work together and be creative.
82. Class Video Projects
Students are given a chance to express their creativity while also developing key technical skills via the completion of class video projects.
Students may be motivated to learn difficult material by participating in video projects, such as producing a short film, a news piece, or a commercial.
These kinds of projects allow for a more hands-on learning environment.
As students collaborate to bring their ideas to life, this kind of activity fosters a number of important soft skills, including cooperation, communication, and critical thinking.
83. Class Treasure Hunts
Treasure hunts in the classroom are a kind of educational activity that is both entertaining and participatory, and students may use them to teach a wide range of topics.
Treasure hunts make learning more exciting for children and offer them hands-on experience.
They can use them for various subjects, including history, scientific experiments, and arithmetic problems.
Students develop collaboration, critical thinking, and problem-solving abilities when participating in this activity as they work together to locate the hidden prize.
84. Class Holiday Parties
Class holiday parties are festive gatherings that are planned by schools, instructors, or students to commemorate various holidays such as Christmas, Halloween, or Valentine's Day.
Parties are often held in the school's cafeteria or another school-approved location.
Students may take a vacation from their academic studies to enjoy themselves, connect with other students in their class, and get to know one another better during these gatherings.
Games, music, and dance performances, as well as exchanging gifts and food, are often a part of these events.
Holiday parties not only assist in promoting healthy connections among students but also contribute to the development of a feeling of community among the class's members.
85. Class Multi-Disciplinary Projects
Multi-disciplinary projects in the classroom are assignments that call for students to collaborate with one another across a variety of topic areas and fields of study.
The purpose of these projects is to combine a variety of courses and to assist students in comprehending the interconnected nature of those subjects.
For one project, for instance, students may collaborate on doing an experiment in the field of science, developing a project based on historical research, and writing an imaginative novel.
Student's ability to identify the links between different fields of study and an increase in their willingness to learn are both benefits of multi-disciplinary projects.
86. Class Cross-Cultural Exchange Programs
Cross-cultural exchange programs in the classroom are designed to help students from diverse cultural backgrounds learn from one another.
Such initiatives may include students from a single institution or from all around the world.
Students may broaden their horizons and their understanding of the world via cross-cultural exchange programs.
Additionally, students benefit from these courses by enhancing their capacity for empathy, communication, and cultural awareness.
Students who want to increase their worldview and develop international competence may find cross-cultural exchange programs very useful.
87. Class Maker Spaces
The goal of a maker space in the classroom is to foster an environment where kids feel comfortable tinkering and experimenting.
Equipment and supplies like 3D printers, robotics kits, and even simple hand tools are often included.
Maker spaces are intended to provide children the opportunity to learn and practice a variety of skills, including creativity, critical thinking, and problem-solving, via practical, hands-on activities.
In addition to fostering an interest in STEM fields and enhancing technical and engineering abilities, they provide students with a unique chance to do so.
Students interested in STEM fields who want to learn more about them via hands-on and collaborative experiences might benefit greatly from access to maker spaces.
We hope you found our 87 Attention Grabber Ideas for Classroom list valuable and informative.
Stay connected to read more exciting articles.