Talent show ideas for kids
We all love talent shows. However, participating is infinitely more fun than watching them, isn't it?
The applauds a participant receives from the audience is priceless and goes well beyond a public recognition for one's efforts: it's a unique opportunity to showcase talent and creativity and be rewarded for it!
In this article we cover:
Fun talent show ideas to play with friends
So your kid has decided that he/she will participate in a talent show. For you, as a parent, that was the easy part.
The challenge for both of you will now be to find the perfect act and make sure that it's not only fun to watch but also has the potential to wow the audience.
Since options are virtually endless, coming up with the best idea might turn into a complicated task.
Here is where we come onto the stage and provide you with 66 talent shows ideas that will help you narrow down your options and come up with an unforgettable act that will help your kid steal the spotlight!
Our list includes a wide variety of talent show ideas, ranging from skits to dance, graffiti, or musical acts. But let's take it in turns.
Before developing upon one of our 66 talent shows ideas, there are a few aspects you should consider carefully:
● Does your kid already have a talent? 
Assessing your kid's abilities should be the first step. If your kid already has a talent (e.g. dancing, singing, storytelling, etc.), then your problem is half solved. You can develop the act around it.
If not, don't get discouraged. With a little bit of creativity, even the most common activity can turn into a memorable show act.
● Is it going to be a solo or group act?
That is the question! Some show ideas look better on stage when performed solo. Some others shine when performed by a group.
Once you have clear if it is going to be a solo or a group act, you can move on to the next consideration.
● How long should the act last?
There might be a time limit clearly determined by the host. But if there isn't, a three-minute act is more than reasonable.
There should be enough time for your kid to showcase his/her talent and avoid the slippery slope of boredom. Should the audience ask for it, your kid can always perform an encore.
● Take into account time constraints …realistically!
Some show acts require a longer preparation and rehearsal time. So, before deciding if an idea is practical or not, try to answer these questions:
'Is there enough time to think out the act to the slightest detail?'
'Will my kid have enough time to practice?'
● Don't underestimate the role of props
Sometimes, a cleverly chosen prop can enhance your kid's performance. Don't underestimate their importance.
For example, if your kid is going to recite a poem, a low classical music background may have an added effect on the audience.
Light and shadow effects are always spectacular and can highlight emotions.
● 'Practice makes perfect!'
There is wisdom behind this English proverb. If your kid wants to nail the performance, he/she needs to practice…a lot.
Don't hesitate to tape it and watch it together. This way you will be able to revise it and make all the necessary changes.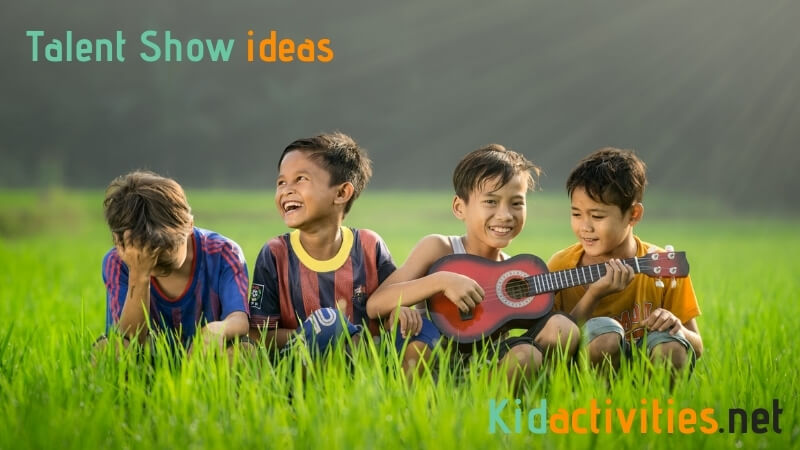 Now that we have established the basis for your kid's talent show act, it's time to have a look at our list of ideas.
1. Make the most of the skills your kid is already practicing
We will start our list with the obvious. Is your kid already taking performance classes such as playing an instrument, singing, painting, or dancing?
If the answer is YES, then it's time for him/her to shine and obtain public recognition for all the invested time and effort.
Of course, you can ask your kid's teacher for advice and work together on the routine. If there are several schoolmates who take the same classes, you can work think out a group act. The more, the merrier, isn't it?
2. Painting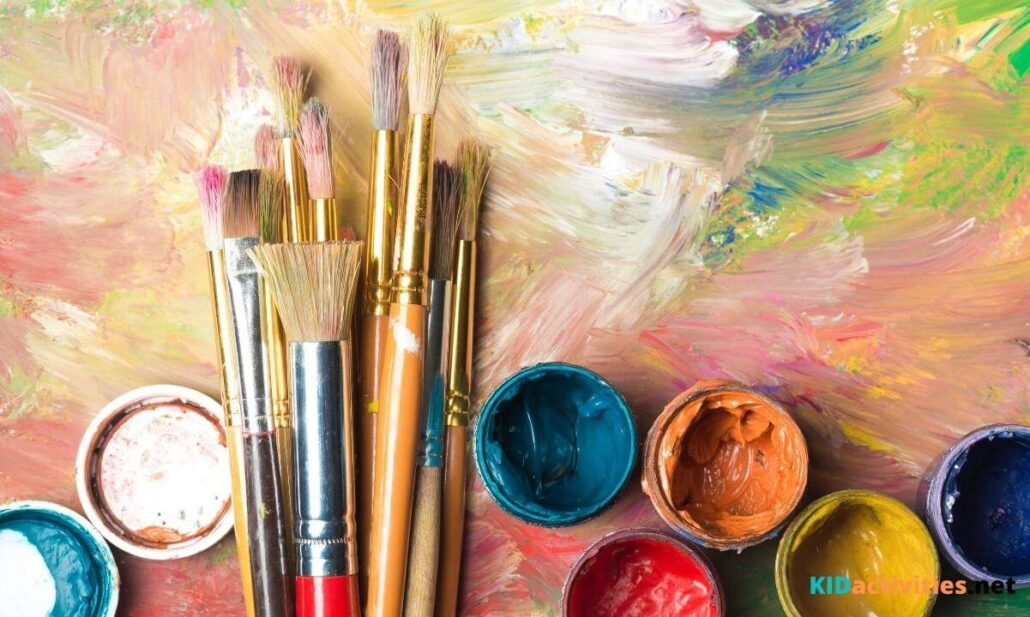 Is your kid a skilled painter? With the right props and timing, a drawing or painting act can turn into an unforgettable show.
The first step would be to choose a big canvas and add a spotlight on it. This way, the audience in the back won't feel excluded. While painting, make sure not to block the audience's view with your body.
For extra excitement, you can add some engaging music and time your brush strokes with the beat.
It is important to practice at home and make sure you can finish your painting in the allocated time.
3. Stand-up comedy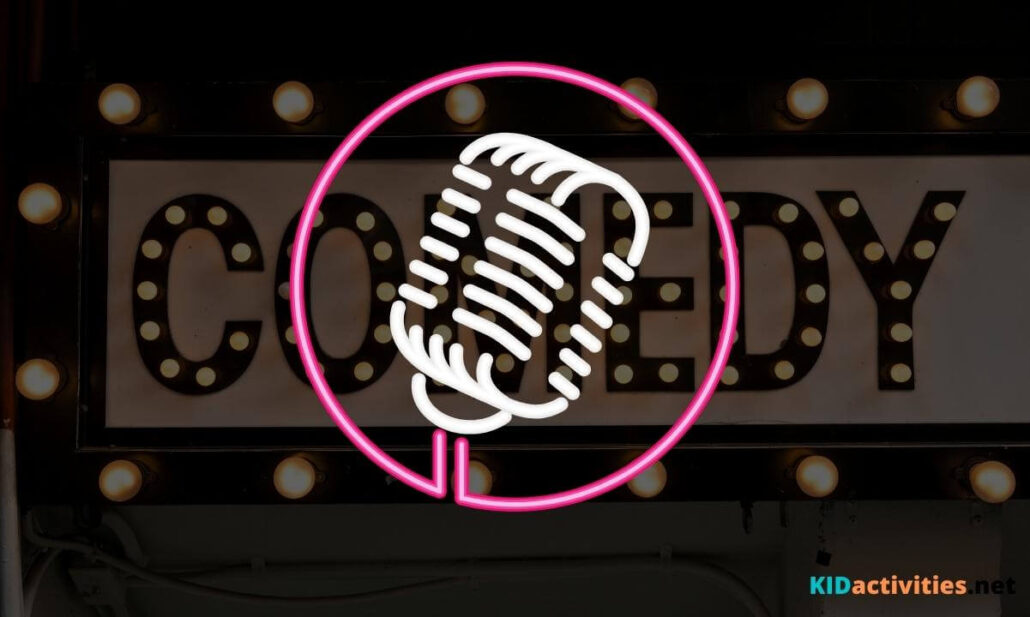 There aren't many things more engaging and entertaining than humour. However, humour is a serious business.
If your kid has narrative skills, then this might be the perfect act for him/her. A monologue on childhood troubles, kids-parents relationships, or even a trip to the zoo can win your kid the much-coveted reward: big laughs.
Just make sure the text showcases your kid's personality and is genuinely funny.
4. Impersonation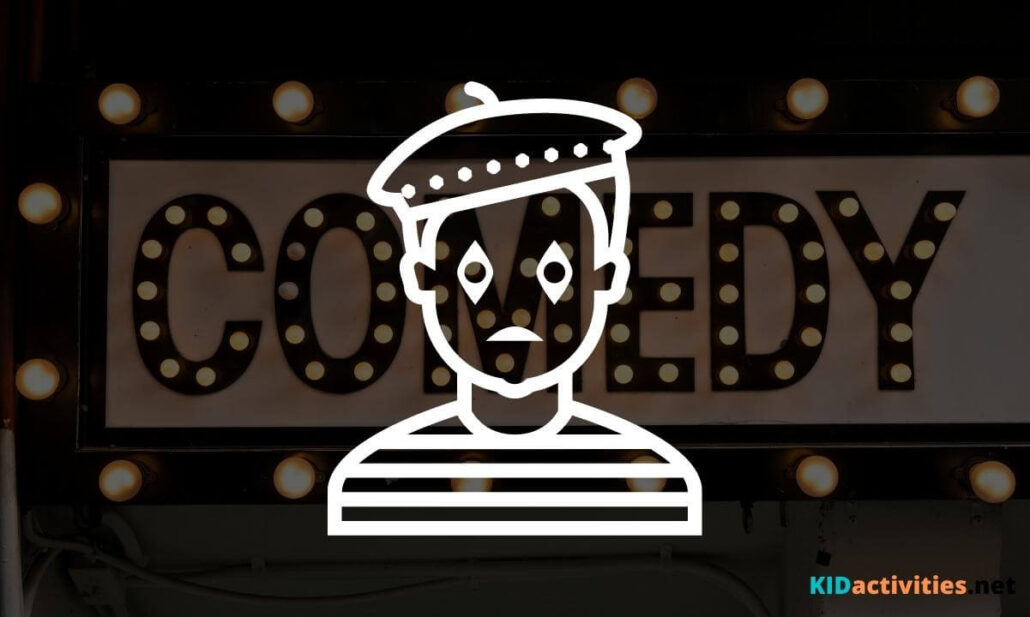 Does your kid like to impersonate famous people, teachers, or cartoon characters? Then turn it into a show!
Keep in mind that great impersonations should involve the whole body: voice, body language, clothing, famous expressions, etc.
Every detail counts. So make sure you study the person you are going to impersonate thoroughly.
Practising in a mirror or taping your kid's performance for review will help achieve the expected result.
5. The power of words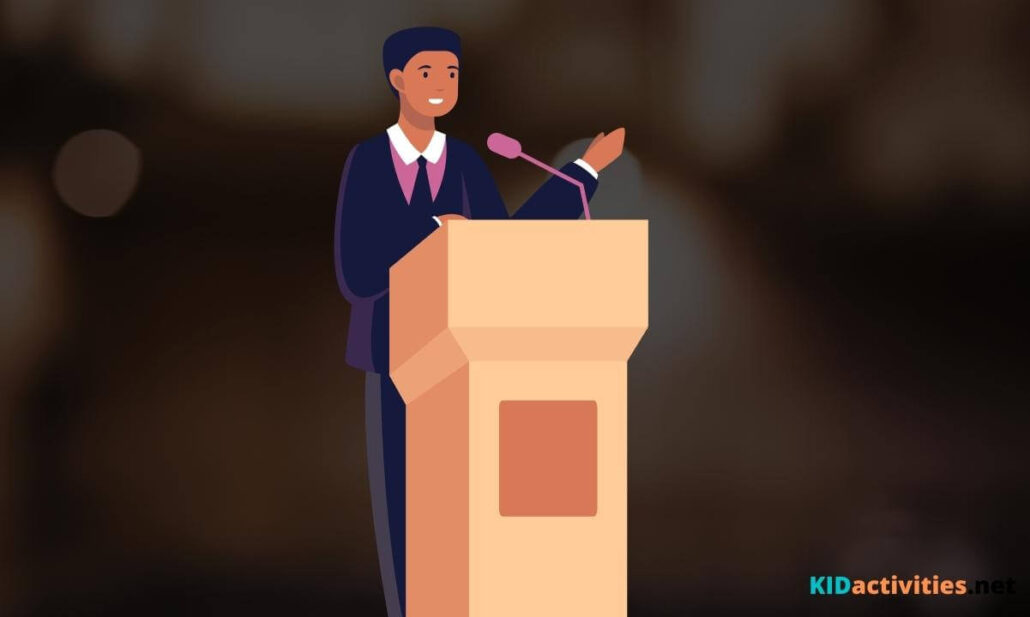 Does your kid have leadership material? Is he/she a words wizard with outstanding oratory skills?
With the right text, props, and a touch of humour and originality, this ability can turn into a memorable show.
For instance, you can write a speech regarding failures and successes related to making a wish (for a good cause, funny wishes and how they materialize, etc.) and support it with attractive visuals.
6. Work your magic!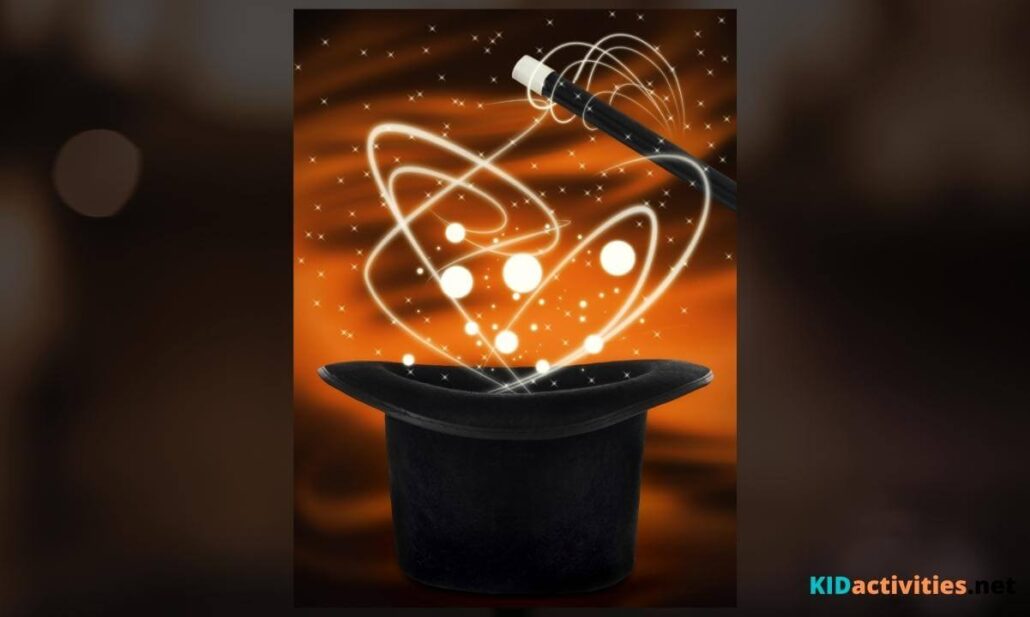 Magic acts are always entertaining and don't necessarily require expensive equipment.
The important thing is to choose a trick according to your abilities and practice until you master it.
If you want to add intensity to your show, add some lively music and maybe even get an assistant.
If you want the audience to take you seriously, make sure to wear an appropriate outfit (even if the cape is a simple blanket and your hat is made of cardboard).
7. Group dance medley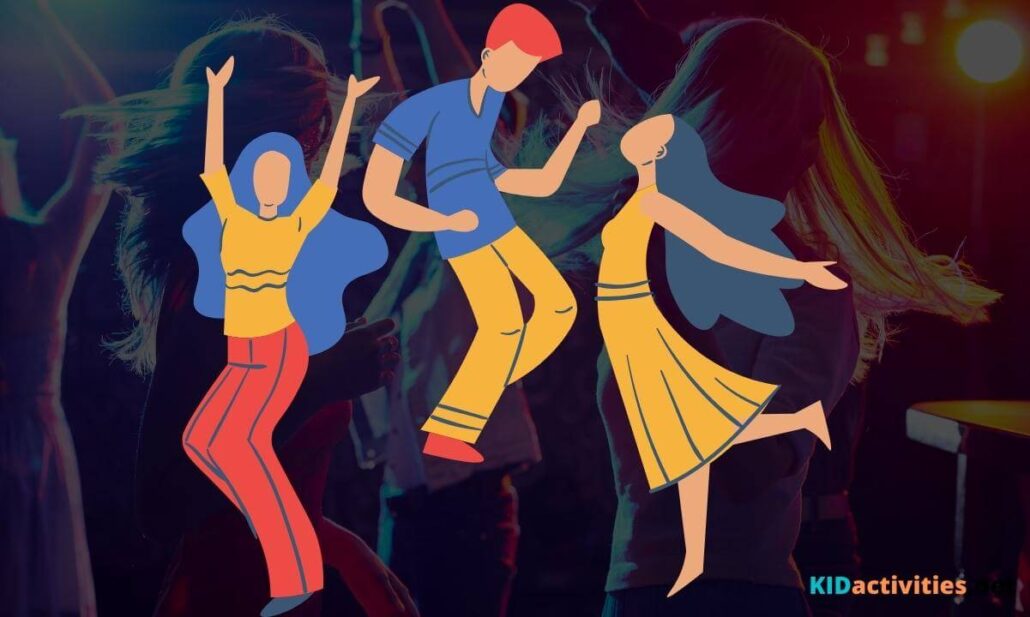 A dance medley act allows each kid to show off his/her best dance moves. Work on various choreographed segments, link them smartly and make sure the outfits match the songs' style.
Ideally, the routine should start and end with a unique joint choreography that will make an impact on the audience.
8. Lip sync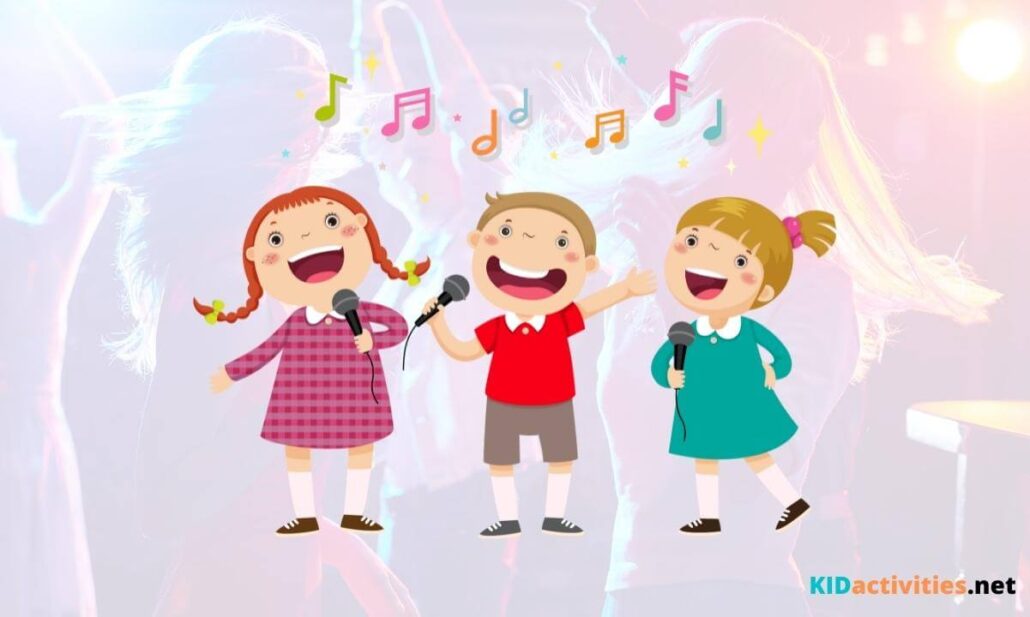 Your kid can't sing a note but he/she is great at dancing or using body language to transmit emotions? Lip syncing a song might the perfect option.
You have two possibilities: chose a song and sing it straight or go for a parody.
Can you imagine a group of nannies lip syncing and dancing on Beyoncé's 'Single Ladies'? Either way, make sure the outfit matches the purposes. And try to opt for a song that appeals to your audience.
9. Knee Ballet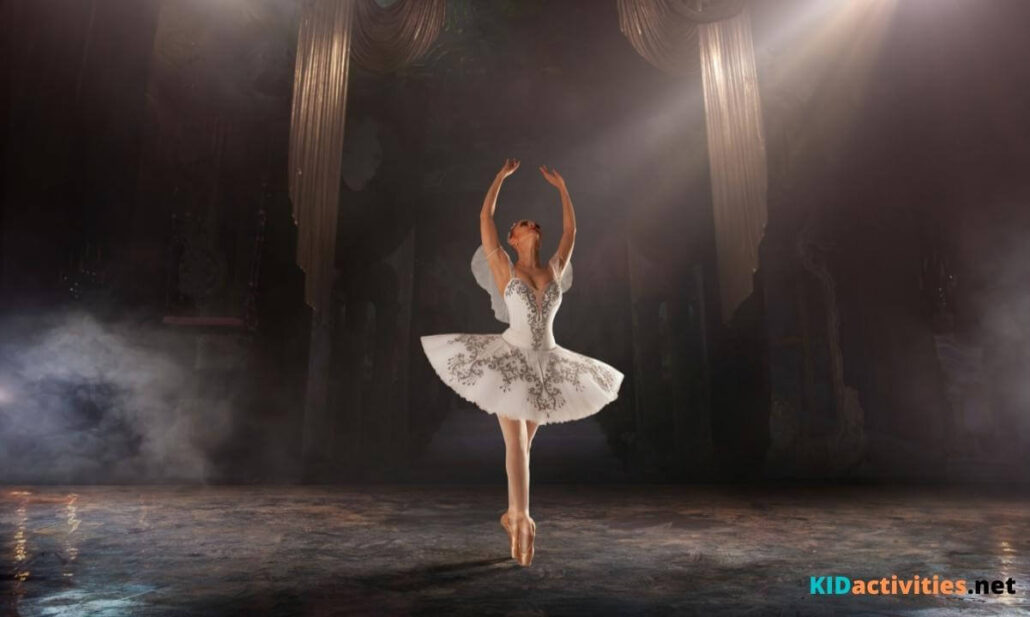 Not a great dancer but endowed with a great sense of humour? A well-performed knee ballet act can win your kid applauses (and maybe even a prize?)
The first step is to design a funny outfit for your feet (from knee down) and choose an appealing song.
The famous French Can-Can could do the trick. During the show, make sure the rest of your body is covered with a bedsheet or blanket.
And get those feet moving! For added intensity, consider performing this act as a group.
Here is an idea for an easy, funny outfit: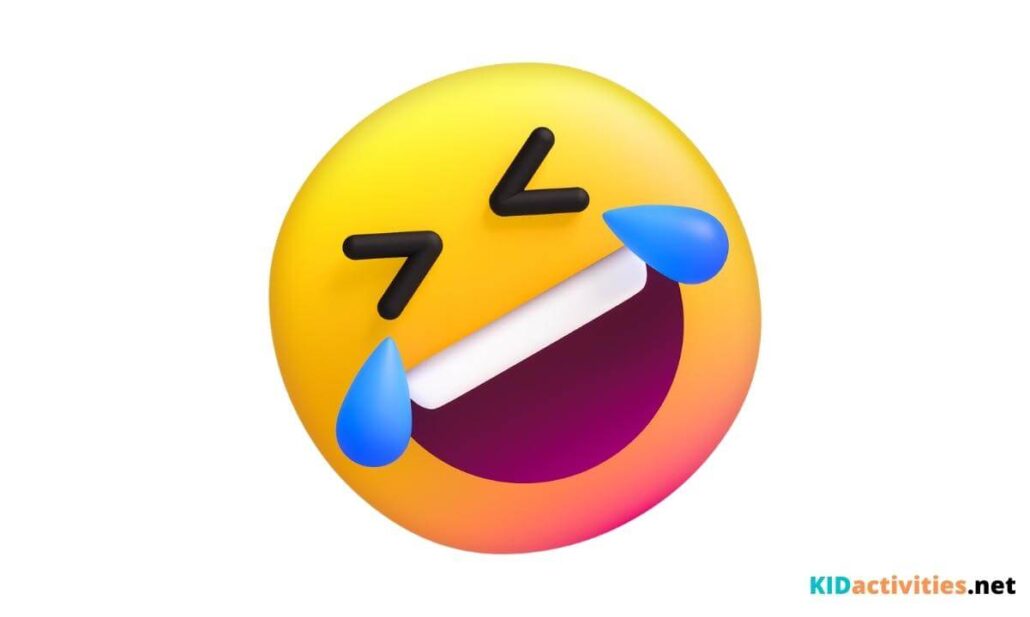 10. Jump rope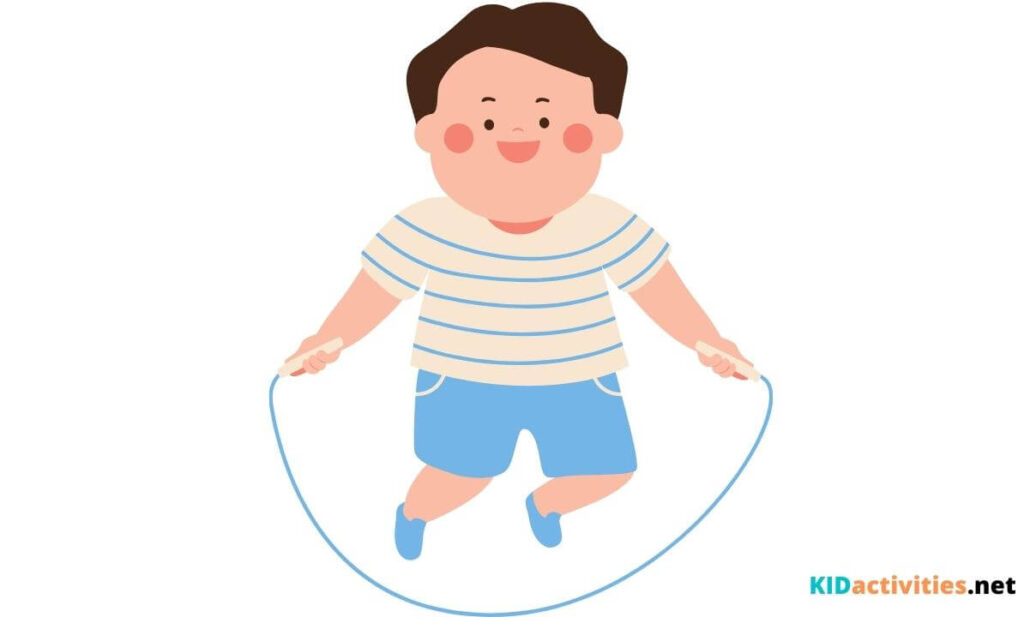 Jumping rope is not only healthy but also a fun to do and watch activity. You can practice various jumping techniques and combine them into a routine.
If you add some hip-hop music to the mix, success is almost guaranteed. This type of act works better with a group, so don't hesitate to ask your friends to join the fun.
11. Hand-Clapping Routine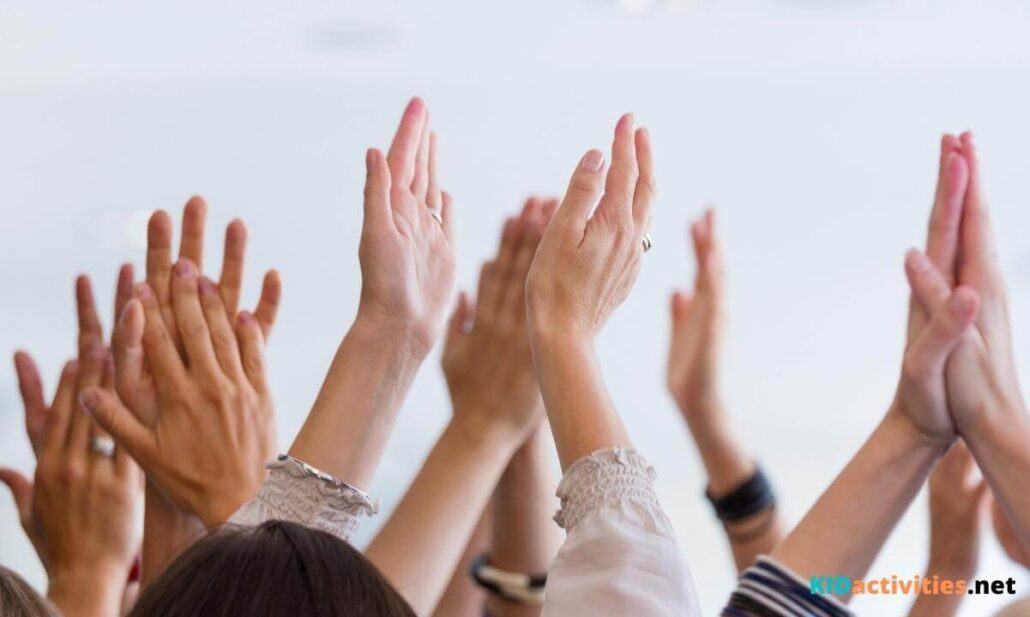 Hand-clapping routines do have a lot to offer. Especially if you choose the right song and the kids manage to be perfectly synchronized.
For example, everybody loves 'We will rock you' by Queen. As you progress through your routine, make sure you add excitement to the performance by getting faster and faster.
12. Karate show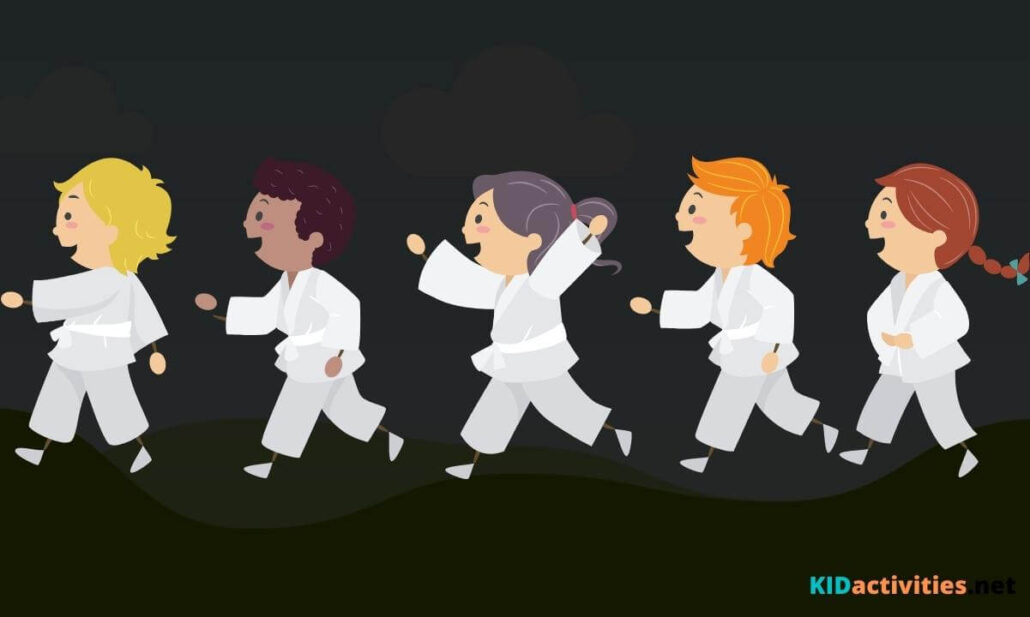 Does your kid practice karate? There you have it! Put together his/her favourite moves and work on a routine.
Make sure not to leave out any impressive move. For a more dramatic effect, make sure to start with the easy moves and add complexity and difficulty as your progress.
If you wish, you can add some music to the routine. And keep your most impressive move for the ending!
13. Show off your Pogo Stick abilities!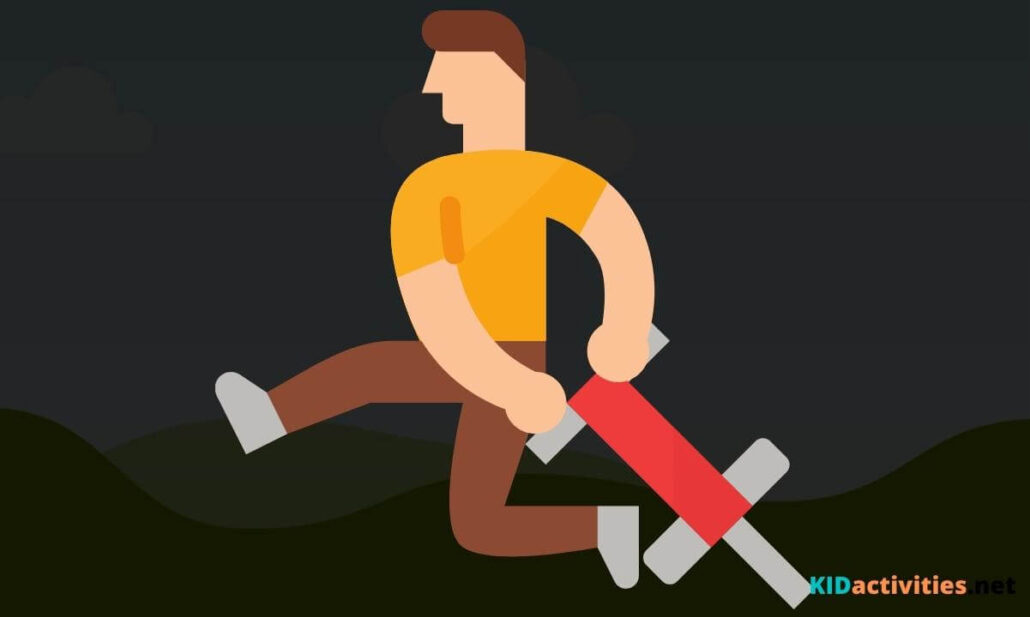 If your kid masters pogo stick jumping, it won't be difficult to work on a routine that will steal the show.
Add some complexity to the routine by using obstacles, a jumping rope, or a basketball ball. If you wish to enrich your arsenal, there are plenty of YouTube videos you can get some inspiration from.
14. Perform your best Yo-Yo tricks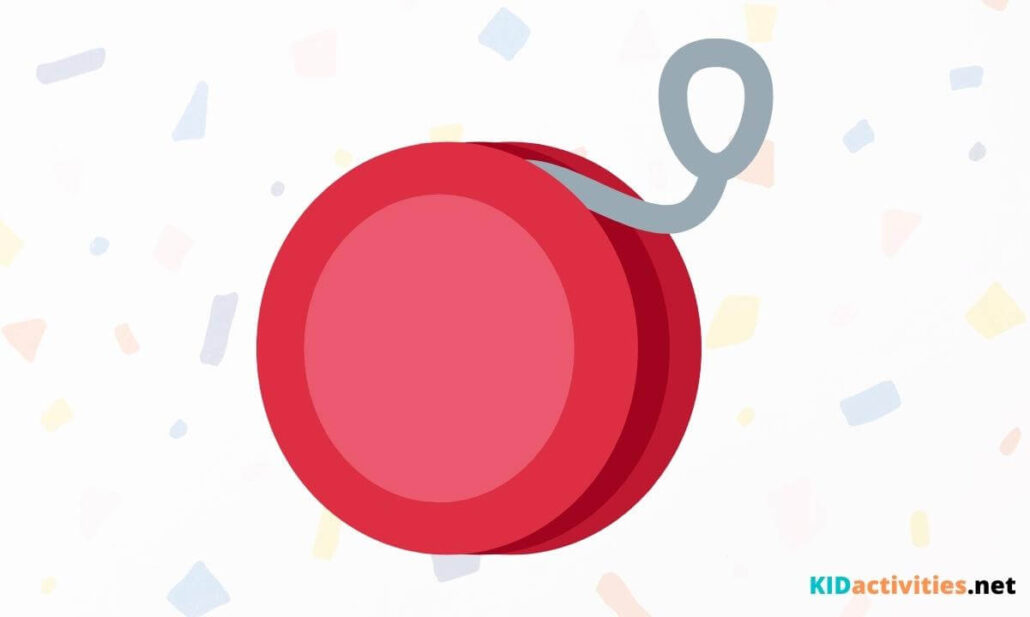 No, Yo-Yo tricks are not outdated! Yo-Yo acts can actually be entertaining and wow the audience if your kid is really skilled and can come up with a rich arsenal of tricks.
For an added effect, you can paint the Yo-Yo with glow-in-the-dark paint and play with light effects.
15. Football ball routine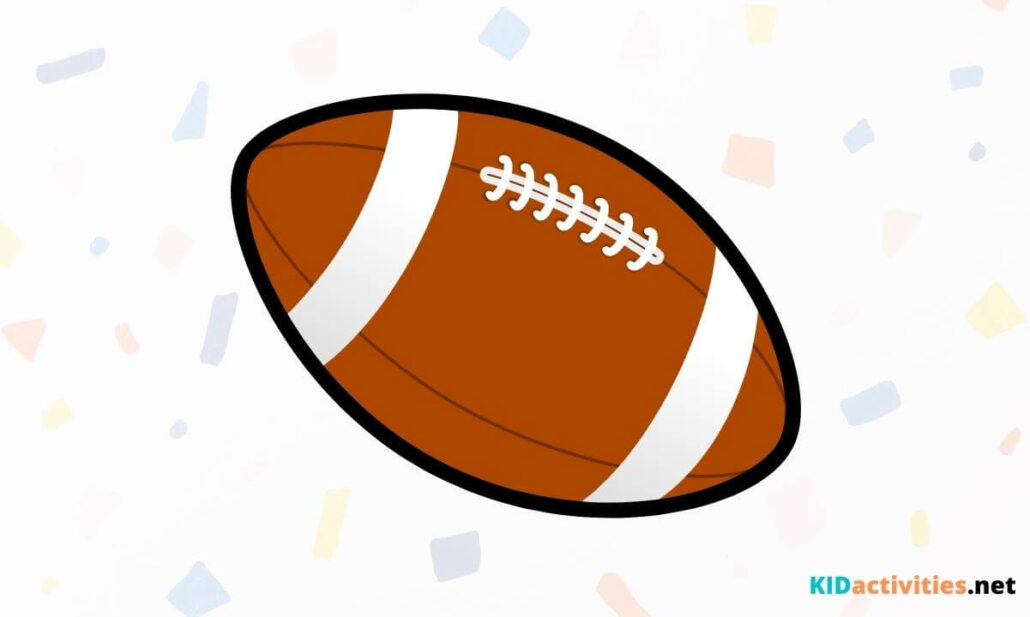 Does your kid love football? Does he/she have special football skills? Then go for it.
Football ball routines can amaze onlookers. Make sure to start with simple tricks (basic switches, dribbling tactics, etc.)
For a wowing effect, you can add speed to your performance and finish with your best trick! If there is talent, the options are endless.
There are plenty of tutorials available on YouTube. It all comes down to practice and determination.
16. Let your kid's DJ skills entertain the audience!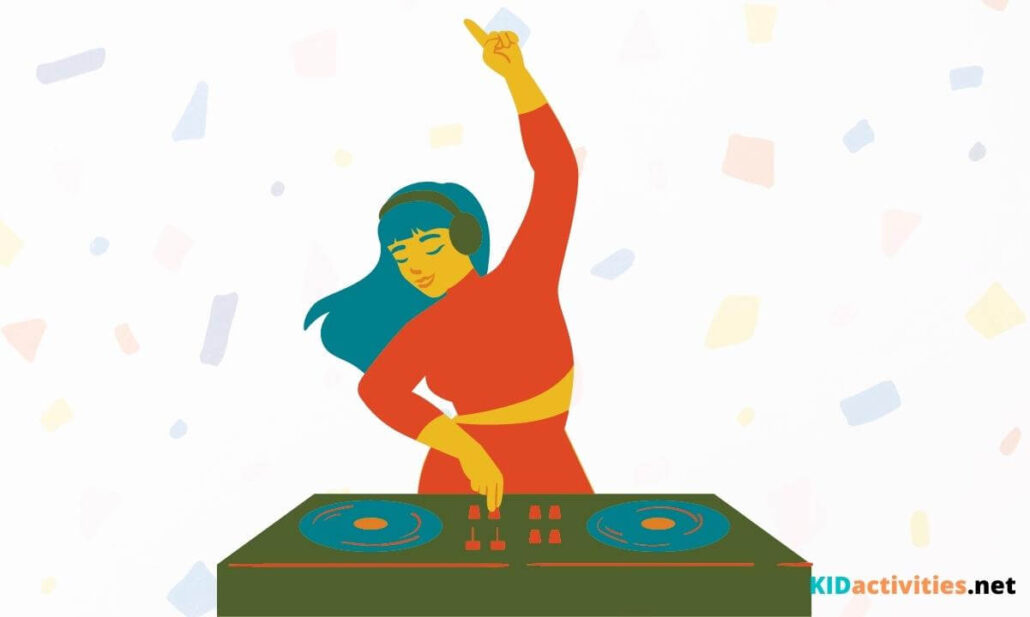 Everybody loves music. It is difficult to stay still (even if you are seated!) and not react to catchy songs loaded with energy.
Make sure to choose an outfit that makes an impact on the viewers and opt for a song medley that appeals to kids and adults alike. That should make everybody jump from their seats and dance along!
17. Rap battle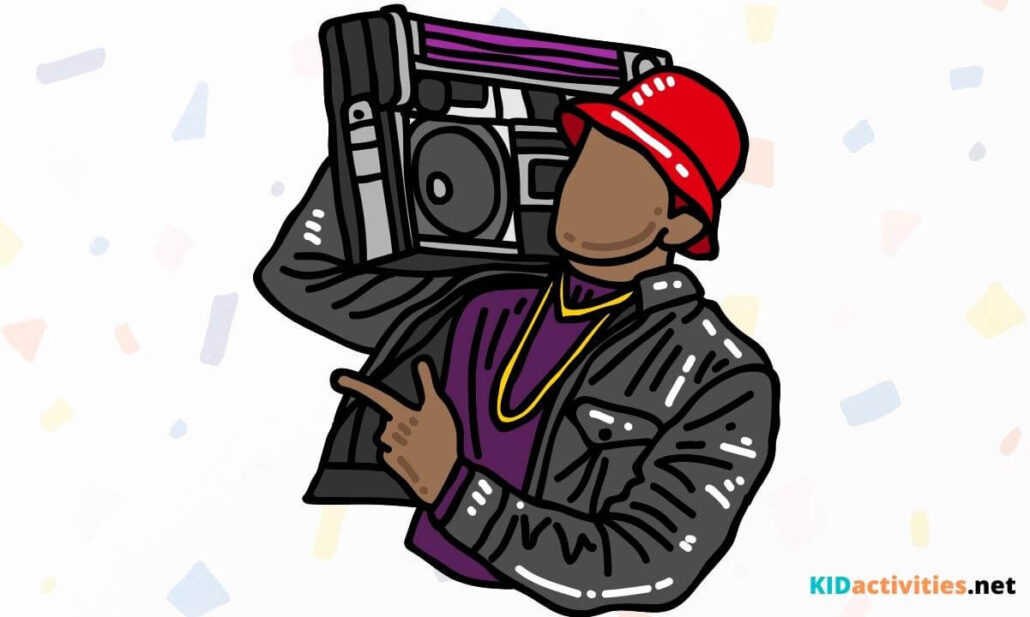 Does your kid have lyrical talent? Does he/she like rap? If the answer is yes to both questions, setting up a duo rap battle might be the idea you have been looking for.
If you want to go solo and you are really confident in your skills, you can let the audience decide the topic and improvise on it.
18. Ventriloquism routine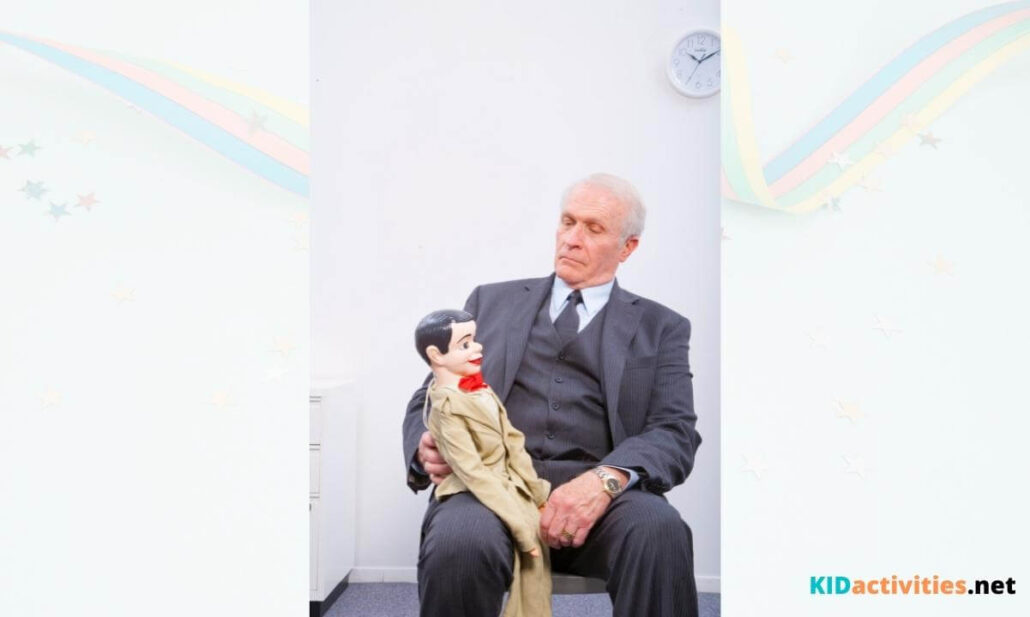 Ventriloquism acts are entertaining and very impactful. However, they require certain physical abilities. If your kid has what it takes, all you have to do is choose a character and develop the dialogue around it.
19. Beatbox routine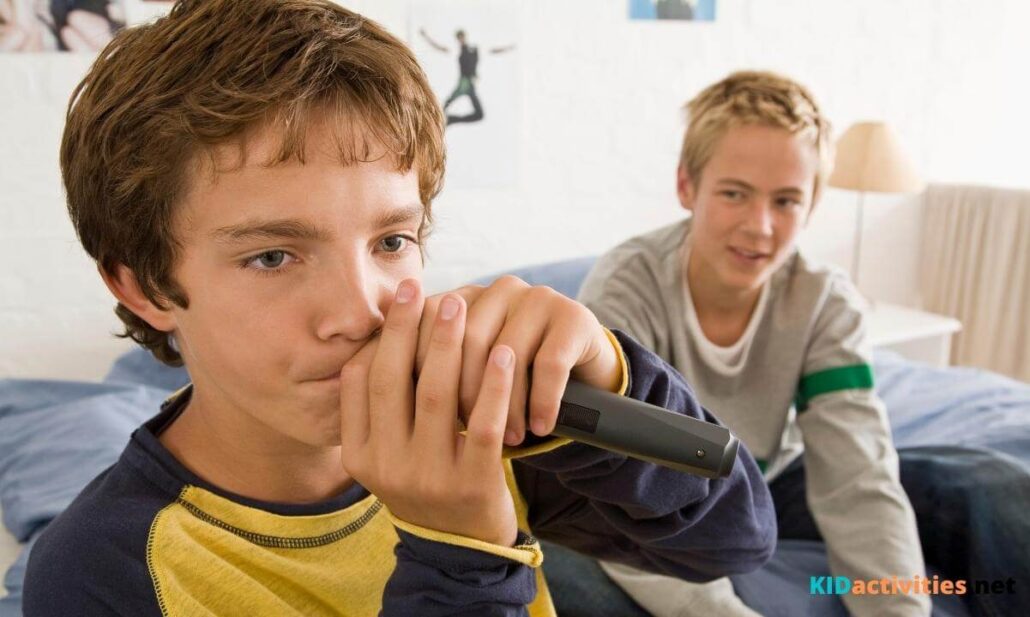 Kids love beat-boxing. But, just like in the case of ventriloquism, beat-boxing routines require special abilities.
If we are talking about a school talent show, you obviously don't need to be an expert to impress the audience. But you do need to practice a lot and refine your skills.
20. Dancing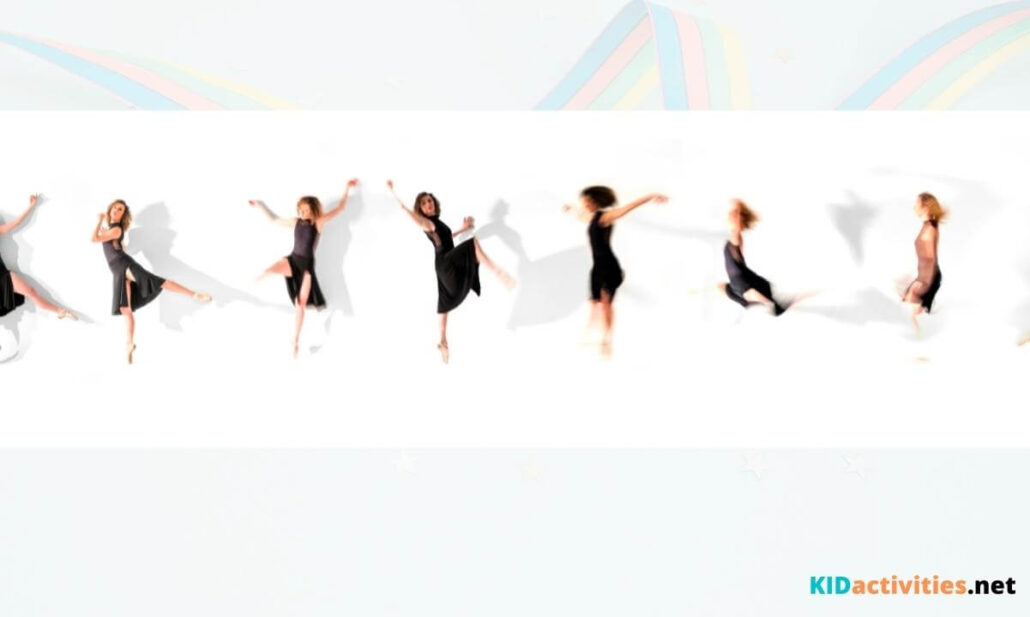 Whether we are talking about hip-hop, ballet, breakdance, or Irish dancing, well-performed dance routines will leave no one indifferent.
Pay attention to the outfit, especially if it's a group act. And make sure to include your best dance moves and a memorable ending to your routine.
21. Hula-Hoop routine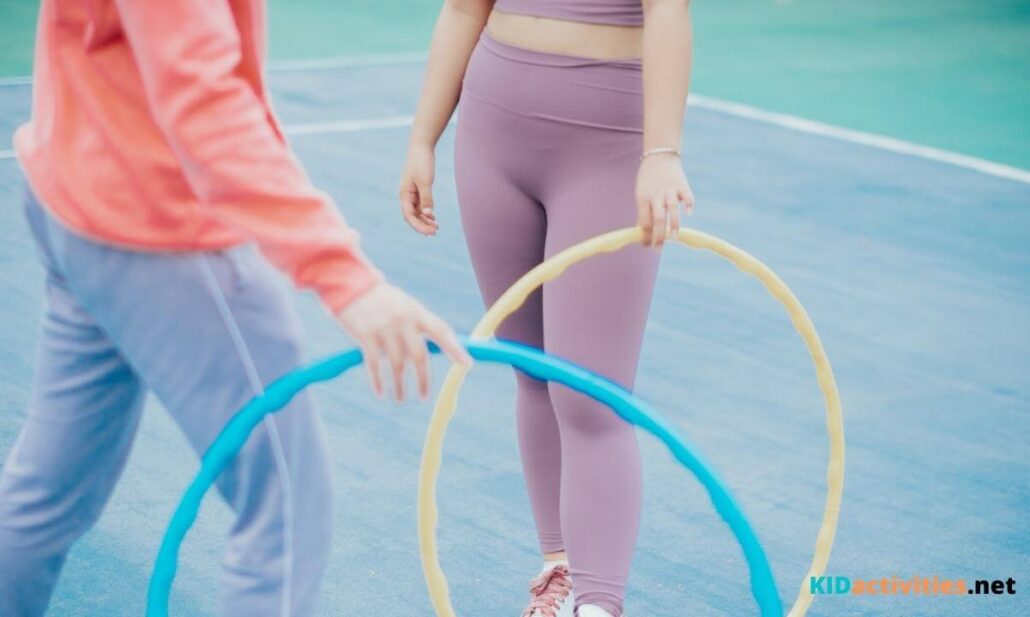 Hula-hoop routines are classical options. However, you can add extra excitement to your act by using battery-powered LED lights or glow-in-the-dark paint.
Work on a complex, dynamic choreography that includes moves at all heights of the body and involves various body parts (arms, feet, neck).
Be careful when you choose the music. Ideally, your movements need to follow the beat.
22. Wii dance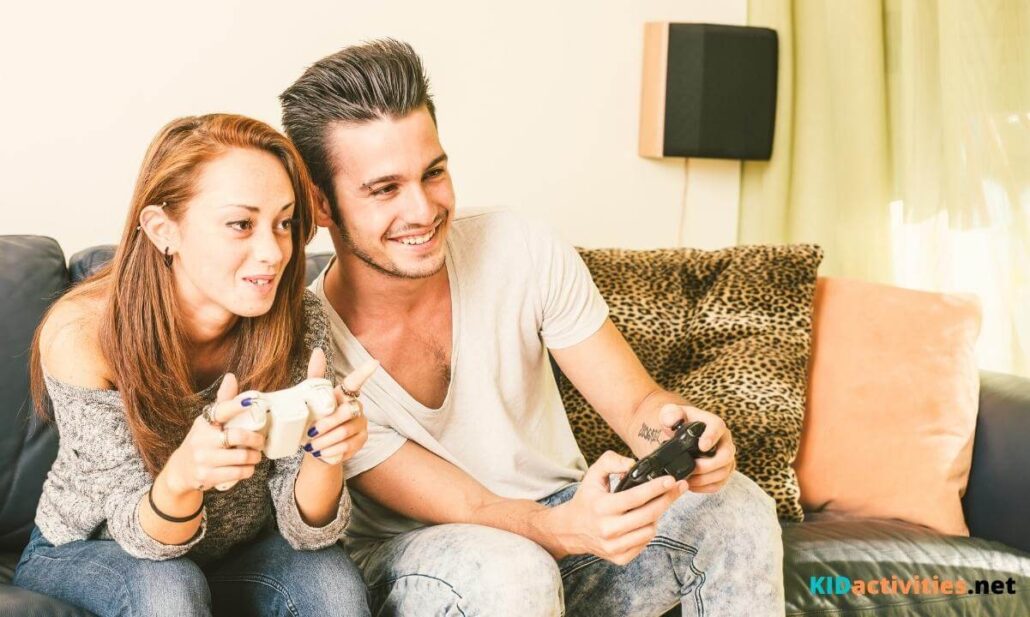 Does your kid love to play Wii games? If your kid's favourite Wii game is JUST DANCE and you have the possibility to project it onto a screen during the show, then your problem is solved.
Your kid can perform a song. Just be sure to choose a hard level if you want to impress the audience.
23. Pets training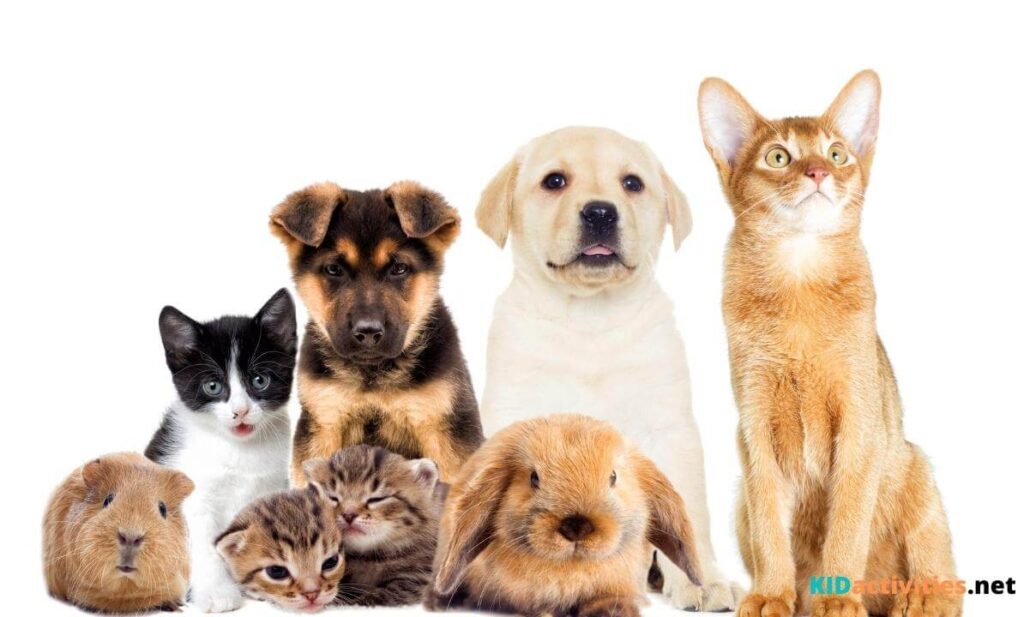 Do you have a pet your kid loves to spend time with and train? Parrots or dogs make awesome stage companions. However, it is not enough to display the tricks your pet can do.
You should try to build a story around the tricks and think of interesting outfits for your kid and the pet.
A duet with your parrot or a bank robbery with your dog as a partner in crime can wow the audience.
24. Playing an instrument/singing duet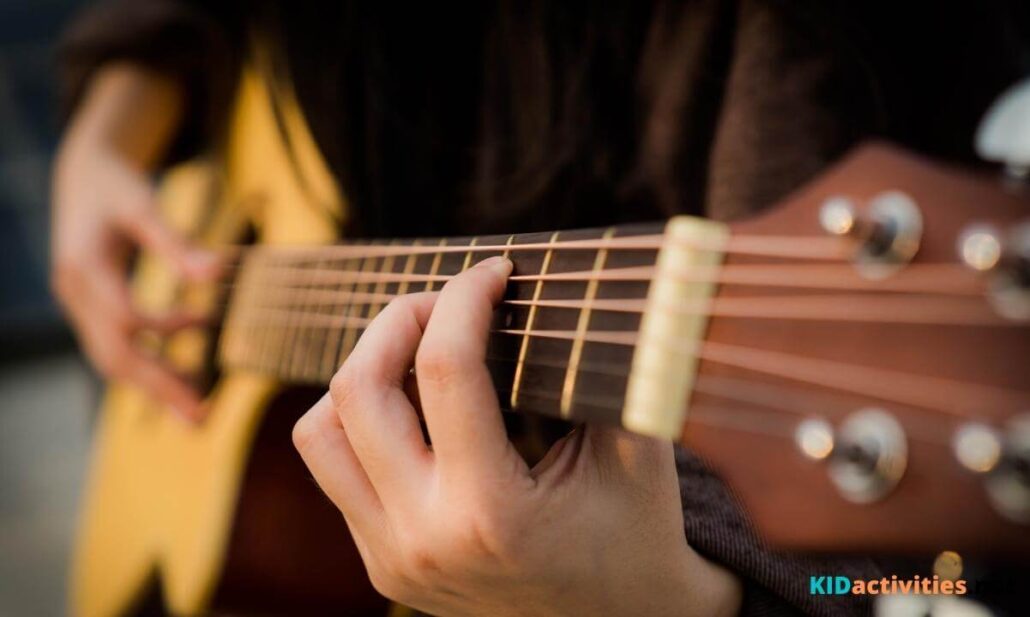 If, for example, your kid plays the piano and also has a friend who sings beautifully, you can opt for a duo. A win-win combination that will allow both kids to showcase their talent and receive a big round of applause as a reward.
25. Hoverboard dancing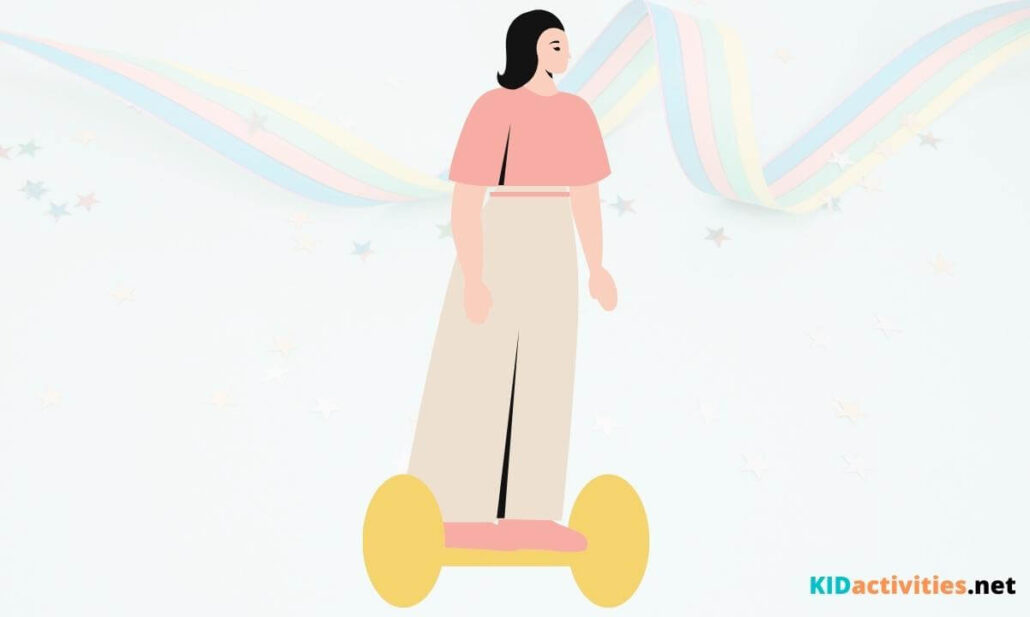 Maintaining your balance on a hoverboard sounds like a difficult task as it is. However, many kids master hoverboards and are able to perform amazing tricks that make adults shiver.
Choosing a catchy song and performing dance moves on the hoverboard will more than likely amaze the onlookers!
26. Bike riding
Can your kid ride the bike without hands, jump over obstacles, and perform other tricks without getting injured? Then you are set for an impressive act! For added intensity, you can accompany the routine with a peppy song.
27. Roller skating routine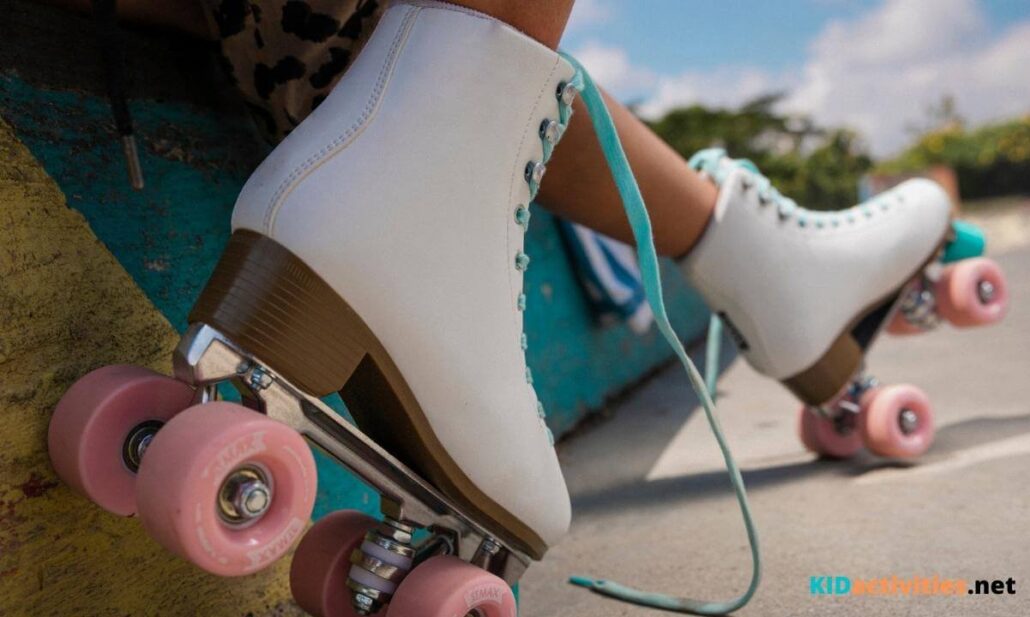 With the right tricks that will keep the audience on its toes, a roller skating routine can be quite impressive.
There are many available videos that you can use as a source of inspiration for your act. Just make sure the stage is big enough for you to perform safely and try to make the routine as complex as possible.
Adding music and moving to the beat will make your routine even more exciting to watch.
28. Recite a poem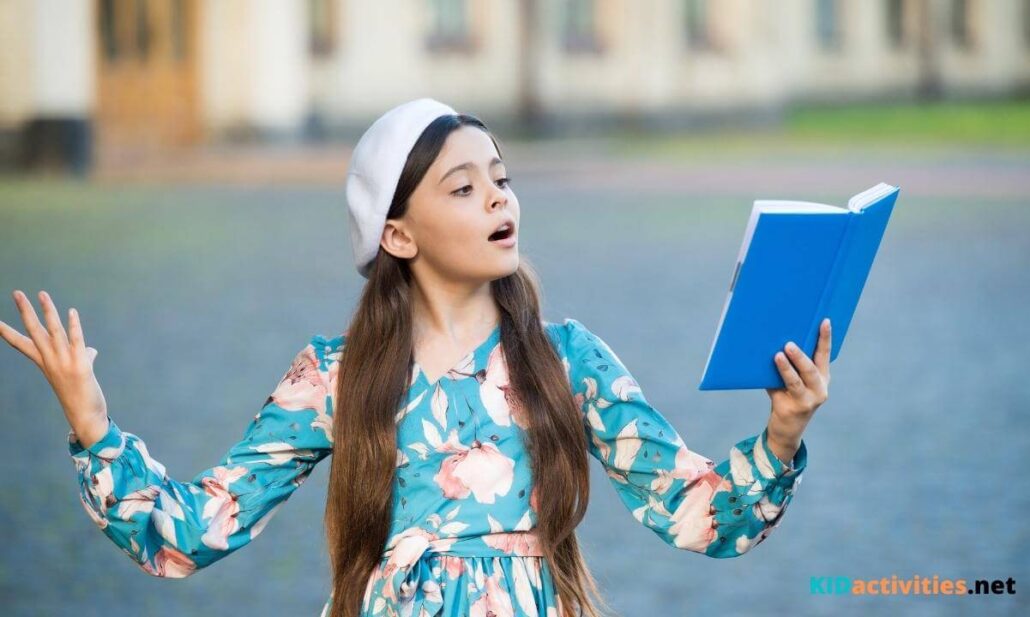 No matter what your kid decides to recite, make sure the outfit suits the theme of the poem.
Using background music at a low volume can intensify the message your kid is trying to transmit to the audience.
Using light effects can also help the audience get in the right mood. It is even better if your kid recites an original poem.
29. Puppet show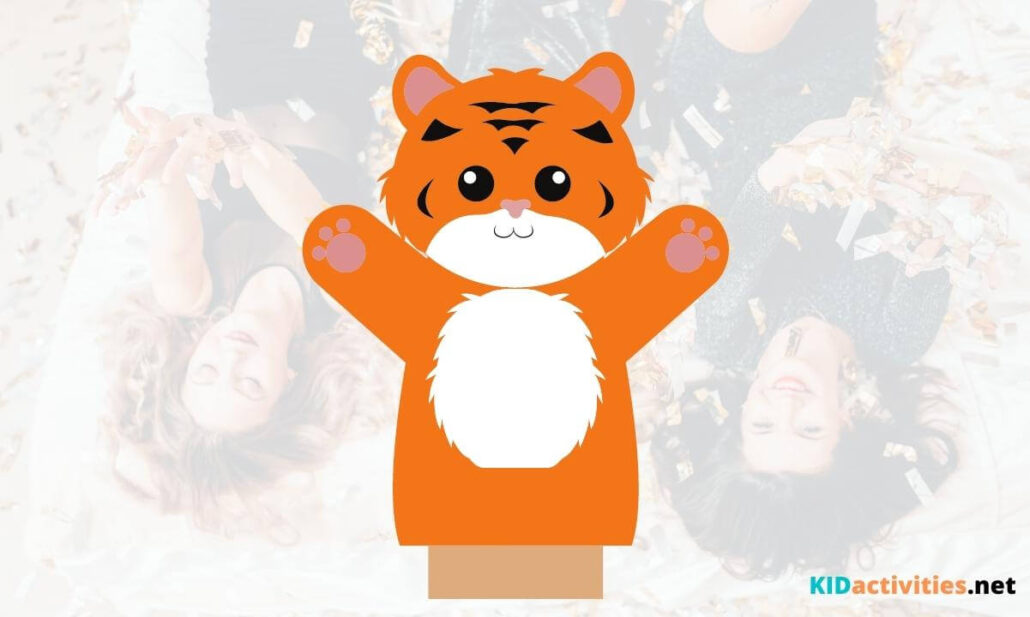 No matter how old or young, puppet shows are always fun to watch! Puppets can do anything: dance, sing, recite, etc. You will need puppets, a puppets stage, and, obviously, a text.
You can use a ready-to-perform script and let kids just pantomime the dialogue or you can write and use your own text.
The possibilities are endless: routines from movies and TV shows, musicals, fairy tales and fables adaptations, original plays, etc.
30. Interactive science project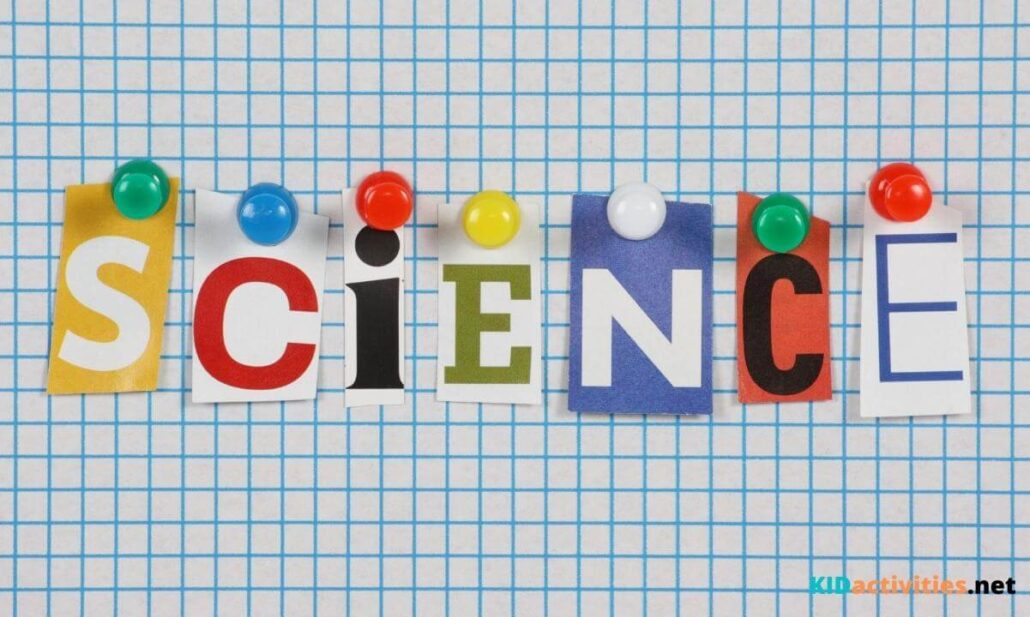 Nothing makes an act more entertaining than getting the audience involved in what is happening on stage.
For instance, your kid can play with electricity circuits. Asking the audience if you should move a switch or change a battery, a light bulb, or the voltage and observe the effects will keep everybody hooked and craving for more.
31. Interactive song playing
Let's keep involving the audience! If your kid plays an instrument, he/she can play popular songs and challenge the audience to sing along. Just make sure the songs are popular enough for everybody to know the lyrics.
32. Cheerleading show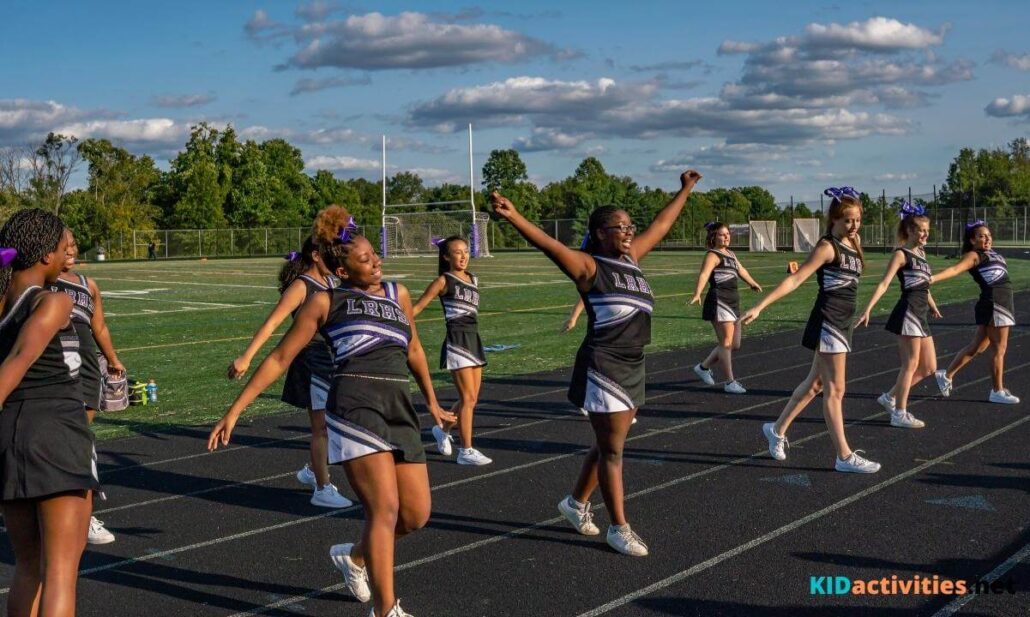 Another classical choice. However, you can add originality to the act by choosing a theme: fairy tale, superheroes, Disney characters, High School Musical, Bollywood, etc. Your imagination is the only limit!
Keep in mind that, apart from specific physical abilities, costumes play a crucial role in themed cheerleading routines.
33. Fashion show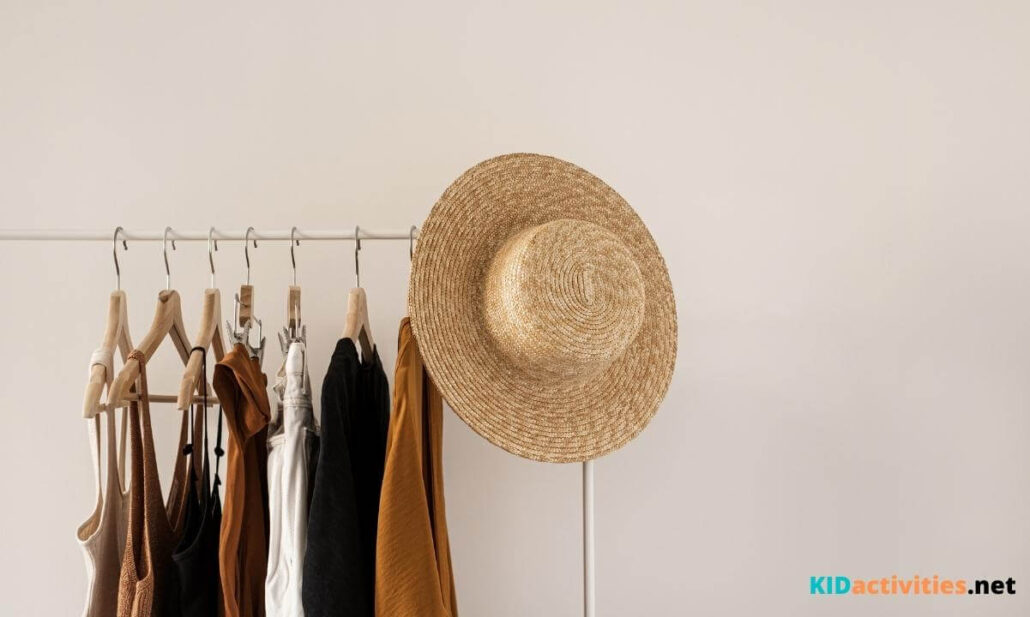 Ready to walk down the catwalk and dress for success? You can either opt for a serious fashion show or go for a parody.
If you are serious about it, kids could present their own creations made of the most unexpected materials: magazines, feathers, leaves, cups, playing cards, etc. If you are going for a parody, you can have models stumble, walk funnily, combine clothes unexpectedly, etc.
34. Miming routine
If you opt for a miming act, the first step is to create a unique look for your kid. That includes face painting and outfit.
Once you are done with this part, you can focus on what your kid will mime and work on the perfecting moves.
Your kid can mime activities, feelings, professions, etc. If you want to get the audience involved, you can have it guess what you are miming.
35. Dance evolution routine
With this routine, you are sure to address everybody, regardless of age! Make sure to choose popular songs and add a humorous touch to your performance and you will more than likely have everybody cheering for you.
36. Face painting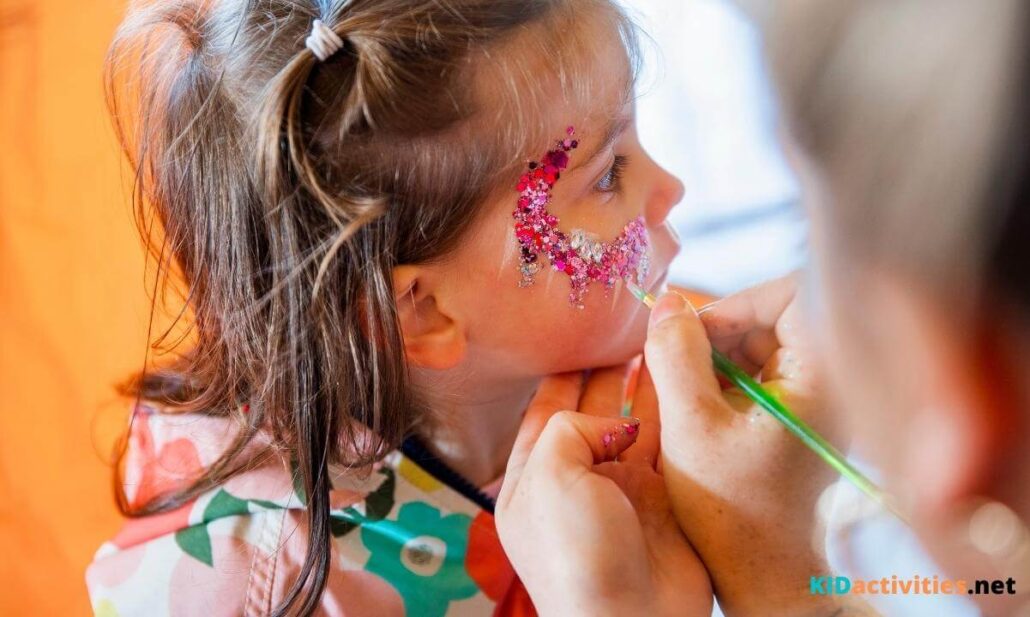 Is your kid confident in his/her face painting skills? Then you can take this act a step further and show off your talent using a random audience member. You could even let the audience decide the theme.
37. Perform a famous movie scene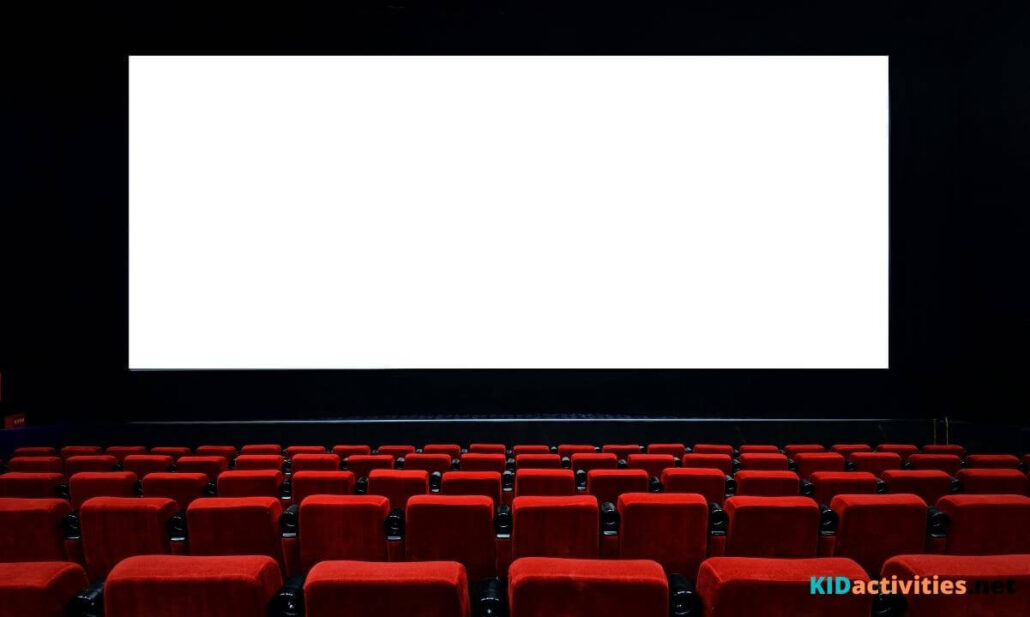 There is no need for fancy and expensive costumes and props. Just have the kids enjoy themselves while re-enacting their favourite movie scenes. Madagascar "I Like To Move It" or virtually any scene from Star Wars can do the trick!
38. Drumming routine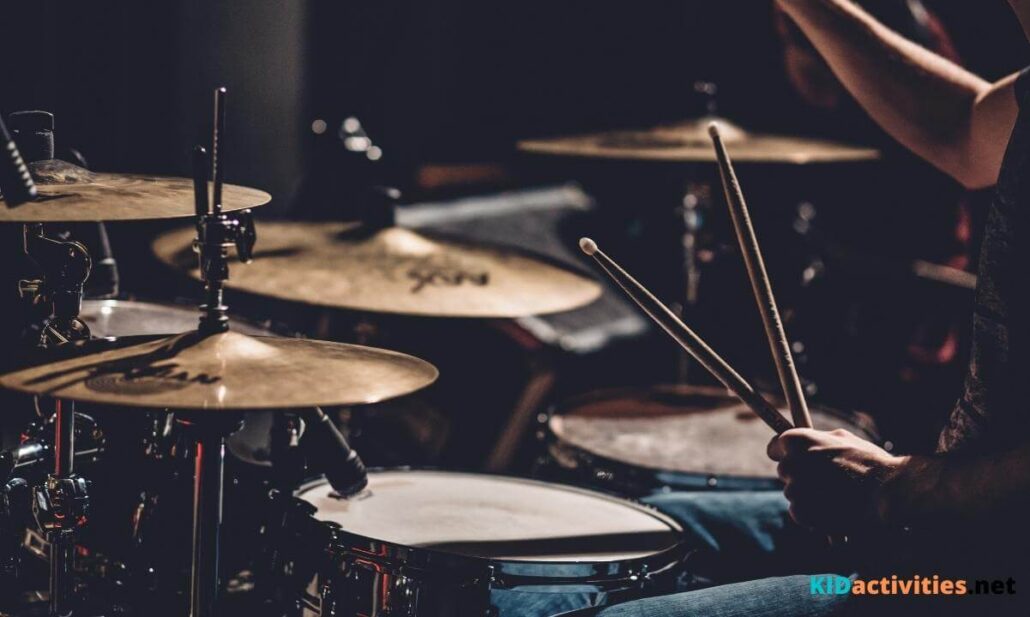 Does your kid have rhythm in his/her blood? Then opting for a drumming routine might be the best idea.
Any object will do if it allows your kid to get the right sound: a bucket, a box, plastic bottles, a saucepan, etc. The more unusual the object, the more amazed the audience will be.
39. Graffiti show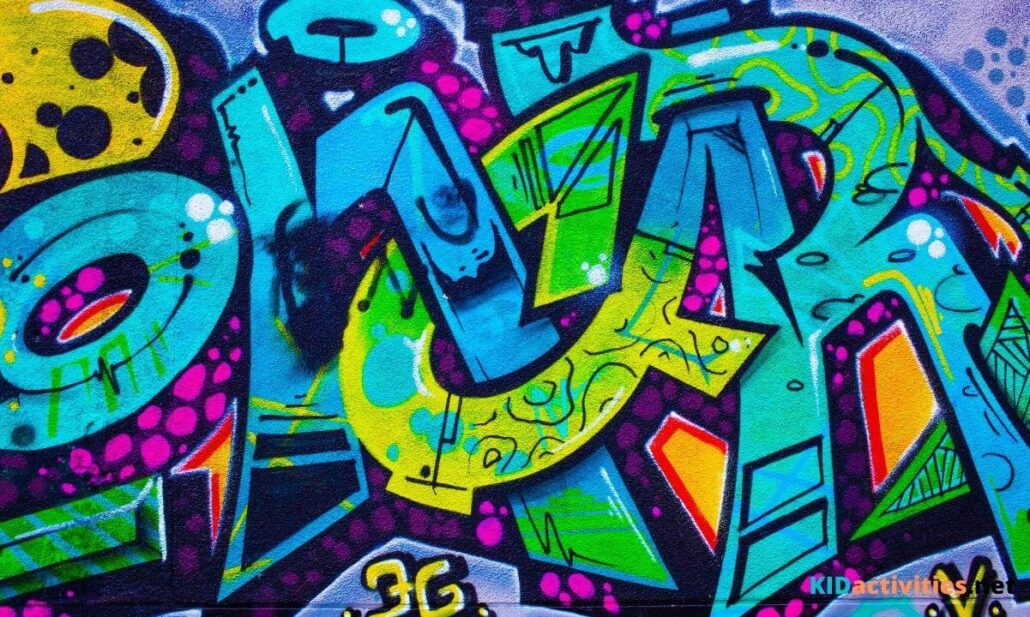 It's time to bring street culture onto the stage and have your kid show off his/her skills in a colourful and impactful way.
From fancy letters to characters and even landscapes, graffiti allows kids to express themselves and unleash their creativity in a unique way.
40. Failed dancing routine
This is the ideal choice for a group act. For instance, you can work on a ballet routine and add a disruptive element to the mix: a dancer who forgets the choreography, stumbles, attempts to steal the show, etc. Of course, it can be any type of dancing routine: hip-hop, breakdance, etc.
41. Juggling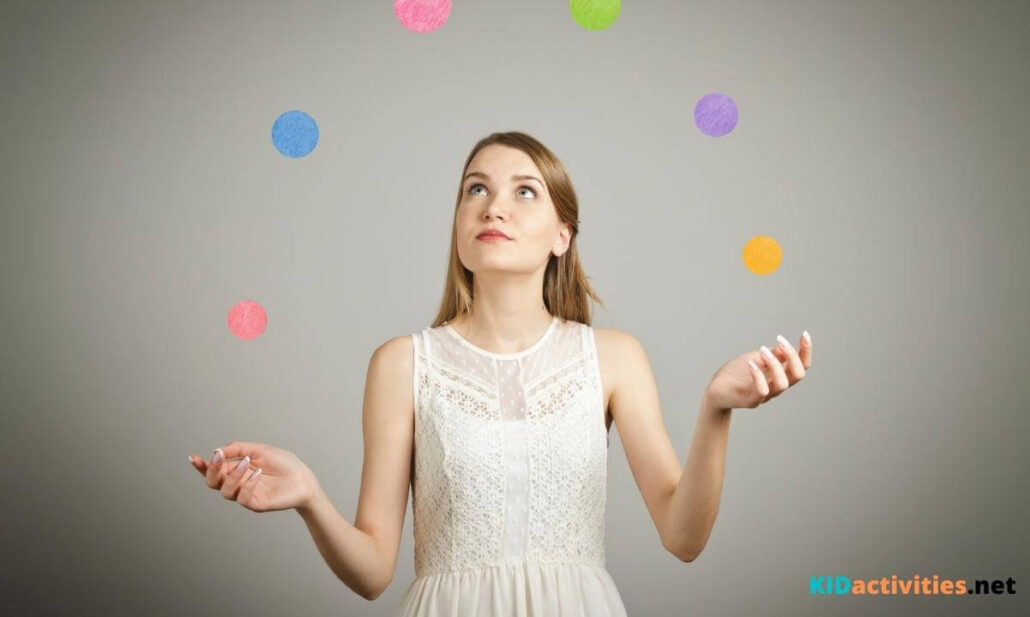 If your kid has what it takes to juggle, then you're set for a good act. If not, there is still hope.
You can think out the act humorously and have the kid fail as much as possible.
The originality of the routine will come from the way the kid reacts to failure and manages the situation.
42. Cupcakes or cookies decoration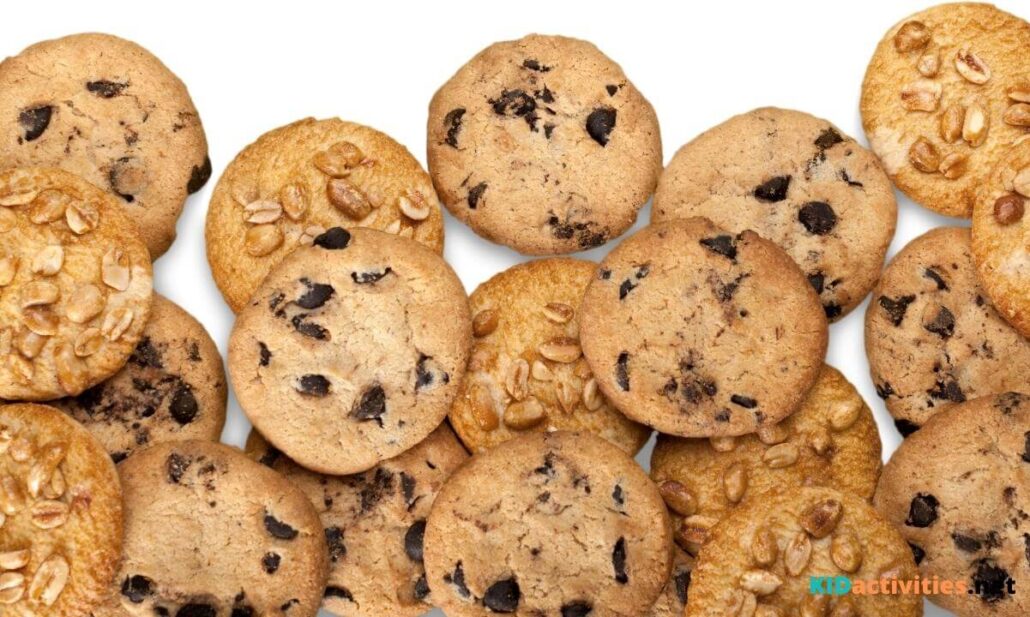 Kids love to cook and decorate sweets. So why not turn it into a show? Of course, 3 minutes are not enough for your kid to cook something.
But she/he can go creative and decorate cupcakes or cookies for the enjoyment of the audience. The more original the decorations, the more the audience will appreciate it.
43. Light up the stage with glowing costumes!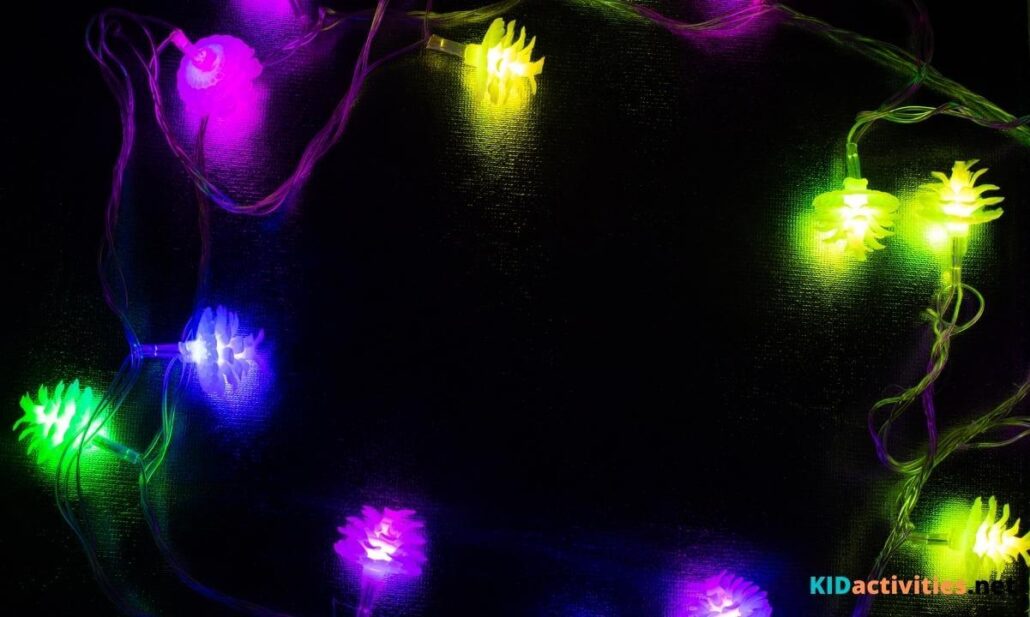 LED light or glow-in-the-dark stick man shows are always impressive and likely to keep the audience hooked.
Dancing routines and glowing costumes make an amazing combination that is sure to please the eye. Just make sure to practice a lot and record your performance for review.
This way you will be able to make all the necessary changes and maximize the visual effect.
44. Origami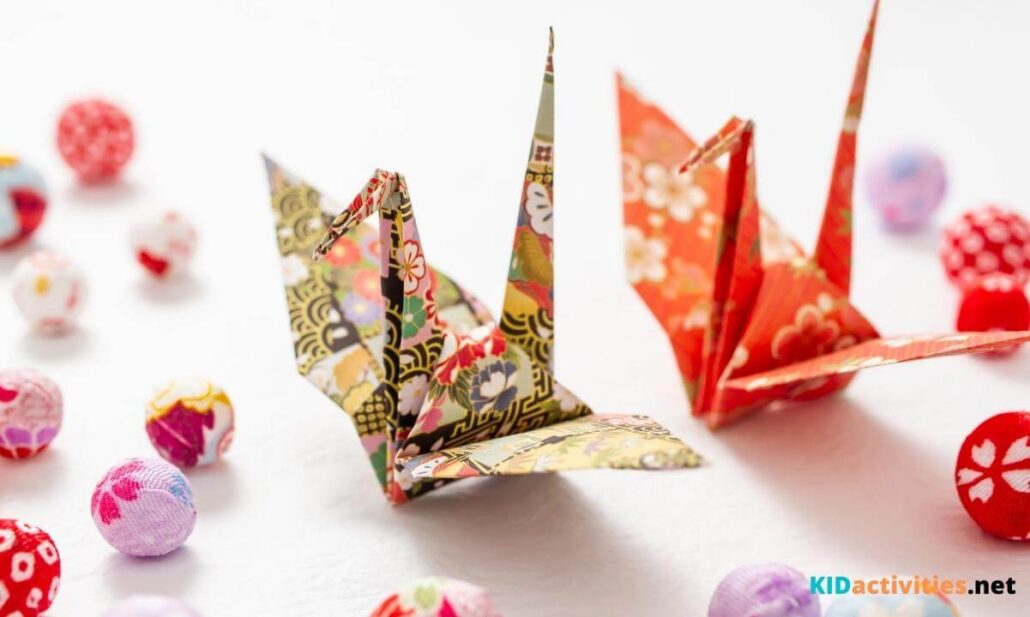 Is your kid detail-oriented and has impressive dexterity? Then let the folding fun begin and creativity shine! From jumping frogs to animals, flowers, or geometric figures, anything can be achieved with a piece of paper and a lot of patience.
45. Solve the Rubik's cube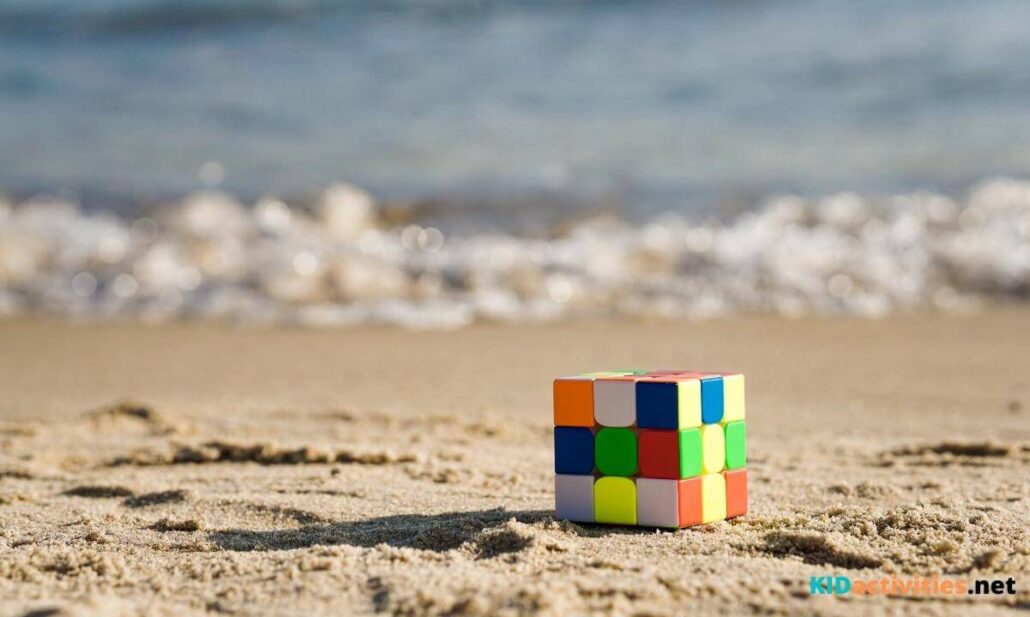 Most people get stuck pretty fast. For most of us, solving the Rubik's cube is an accomplishment in itself.
But if your kid can add some difficulty to the solving technique, success is guaranteed: solve it using only one hand, add speed, add disruptive elements, or even solve it blindfolded. It all depends on your kid's level and expertise.
46. Whistle a song
Of course, your kid needs to be able to whistle. And do it well. You can have the audience involved and let it choose the song. Or you can come with your own medley. It all depends on your expertise and self-confidence.
47. The mentalist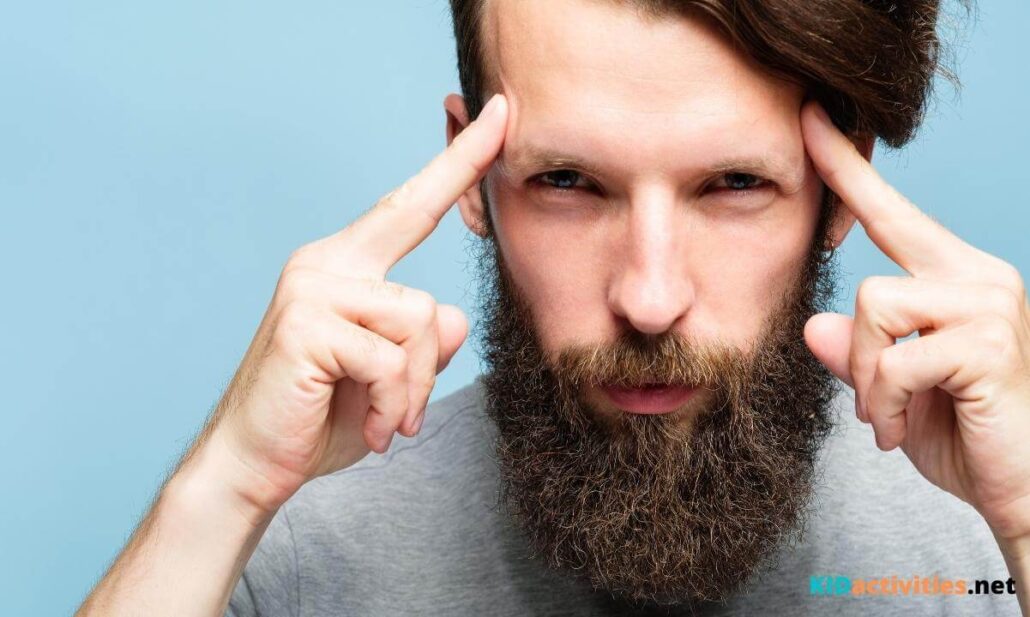 Nothing impresses people more than the sensation that someone can enter their minds.
Mental magic will leave everybody with their jaws on the floor, there is no doubt about it.
Fortunately, there are many tutorials available online that can get you started into mentalism. Just make sure the chosen trick matches your skill level.
48. Hairdressing master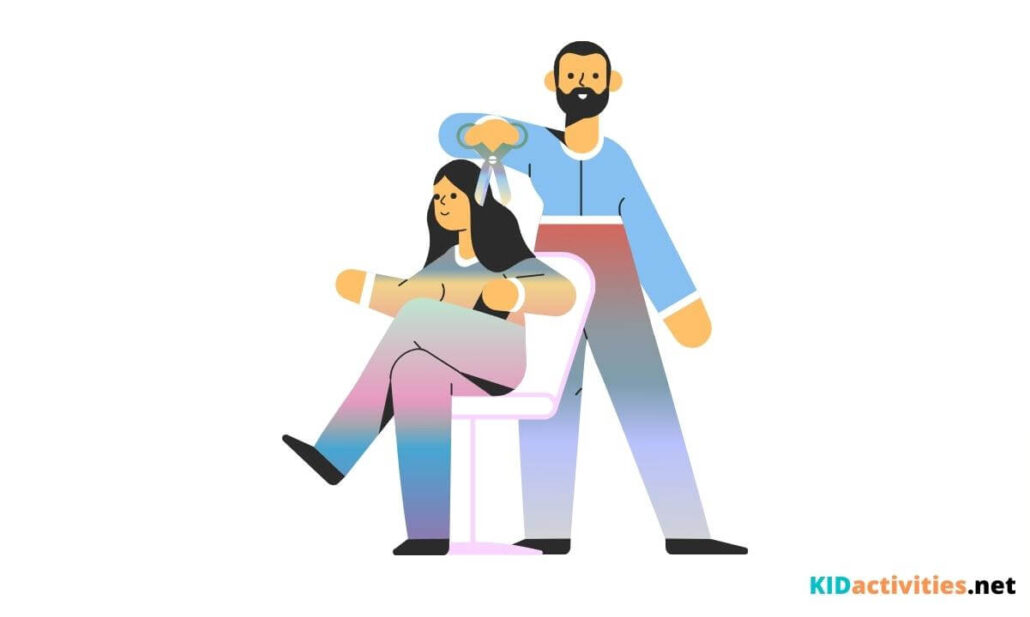 Depending on the kid's dexterity, you can opt for simple hairstyles or more intricate ones.
You can start with the classical 3-strand braids and move to fishtail or ladder braids.
For an added effect, you can use temporary hair spray colours or other hair accessories (clips, flowers, claws, hairbands, etc.) You can bring your own 'models' or you can choose volunteers from the audience.
49. Synchronized air swimming routine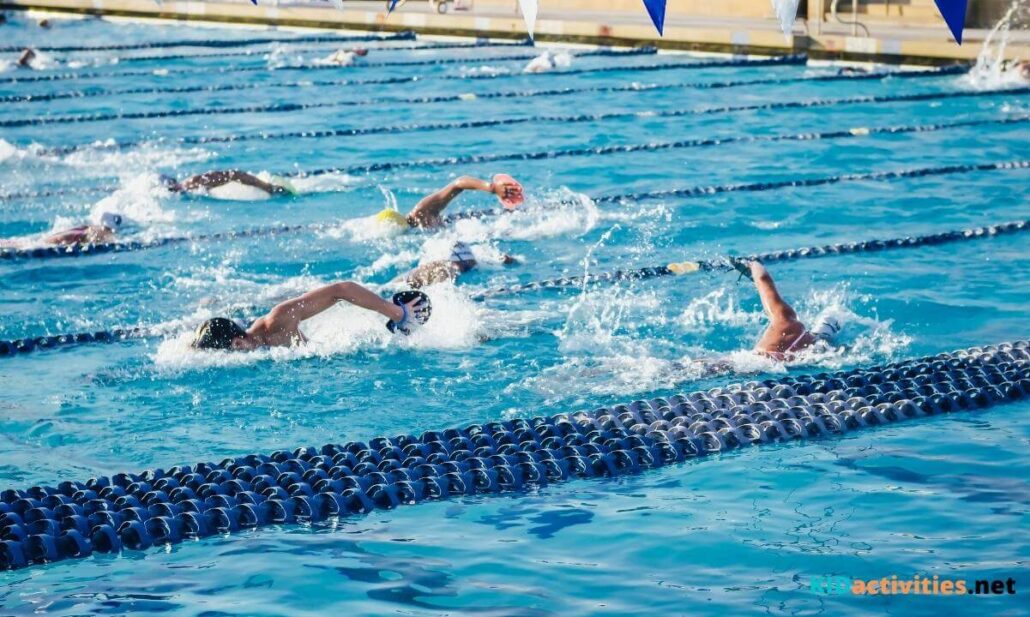 Synchronized swimming is all about legs and arms moving as one to the rhythm of the music.
So you will need a well-designed choreography and perfect coordination. Obviously, this act is more impressive if performed as a group. To imitate water, you will need a blue fabric.
50. Master of manipulation
Is your kid a naturally-gifted leader with impressive convincing skills? If he/she can convince others to do everything his/her way, then this is the right act. Convincing the audience to do fun tasks will surely be a blast!
51. Shadow dancing
Shadow dancing is always a treat for the viewer's eye. Whether you intend to tell a story or you are simply aiming at a choreographed dance performance, playing with light and shadows will add emotion to your routine.
52. Skateboarding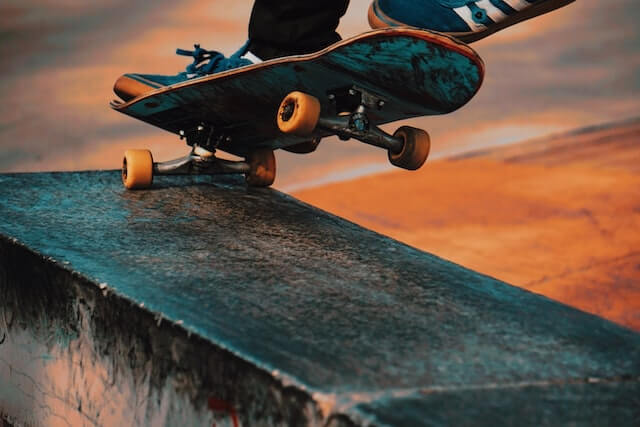 If your kid has a passion for skateboards, this is a perfect idea to showcase his moves.
If he can nail a few flips and do some slides, together with some cool music, this for sure will turn him into the highlight of the show. Just make sure he is well protected with a helmet and gear.
53. Pen tricks show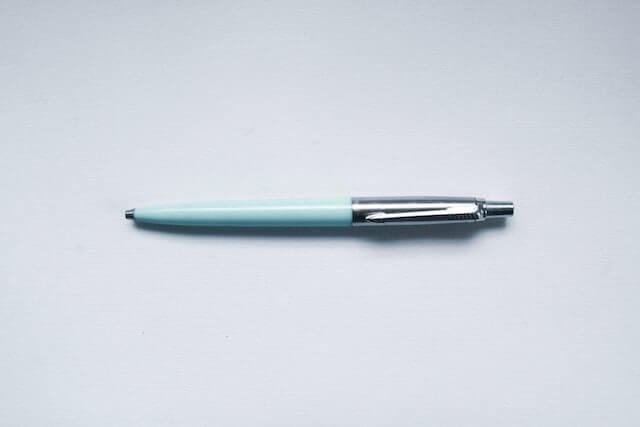 Sounds like a small thing right? But you can actually do amazing things with a pen. I once witnessed it myself and was really blown away.
Some of the tricks require massive amount of focus and skill, and it usually involves a lot of finger work obviously, but if you can get this done right, everyone will love it!
54. House of cards/popsicle sticks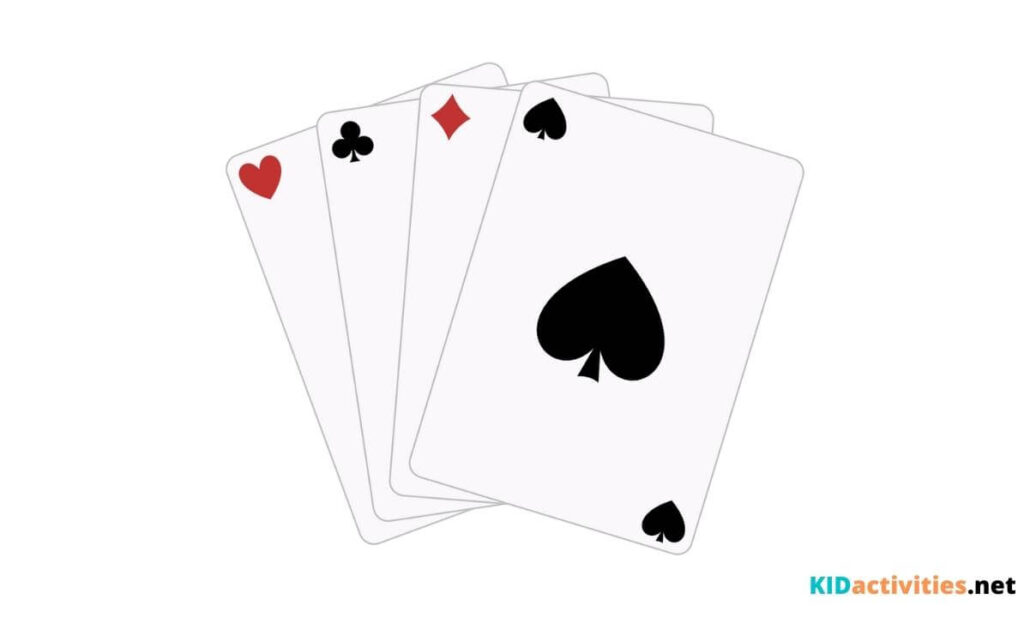 Use your inner builder to build a cool house of cards or popsicle sticks. This way you can design a nice castle, and show your skills by building it in real time!
The kids will surely want to help you and this can actually turn into a nice group activity for the entire class.
55. Preform a play for the class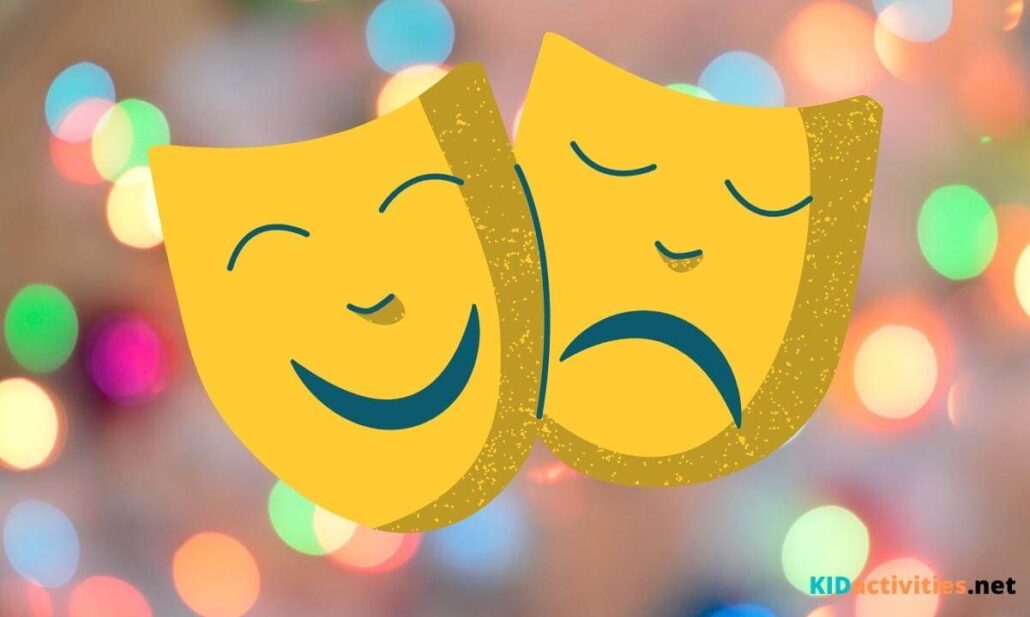 You can either pick a funny play, or a dramatic one, it's up to you, but doing a show really gets the attention of the entire group. Just make sure you practice a little bit before you go on.
The best plays involve some makeup and maybe even some cool costumes – get creative and let your imagination go wild.
56. Blindfold drawing competition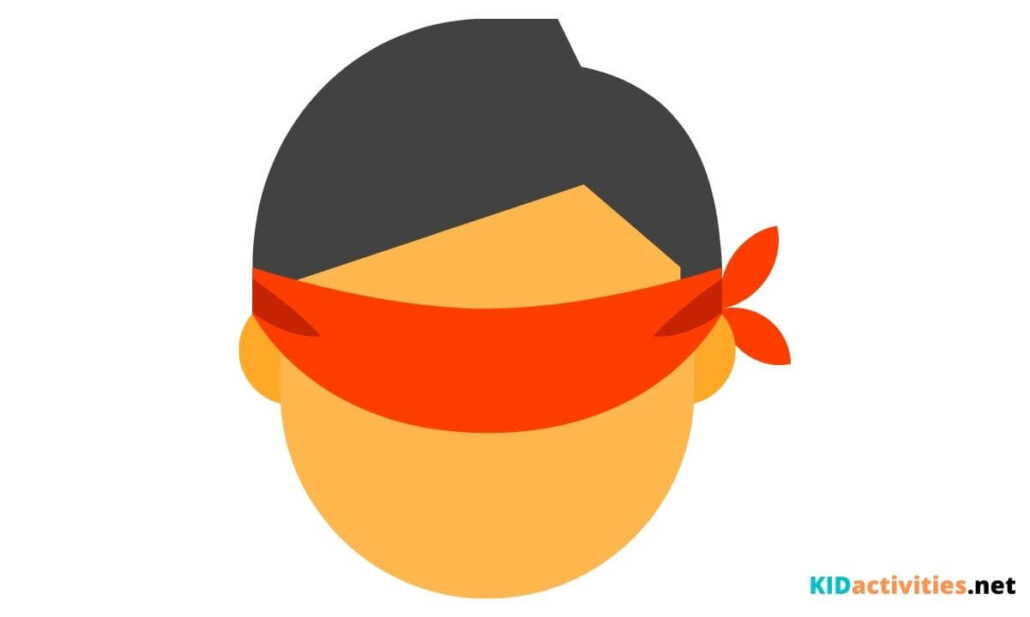 This could be either an amazing talent show idea or just a fun group activity for everyone. What you need is:
A piece of paper ( or more if more kids do it )
A blindfold cloth
Crayons
Now the way it works is that you blindfold your eyes at first, and proceed to paint and draw on the paper a beautiful drawing that everyone will be amazed how you managed to get it right with your eyes blindfolded. It's like magic, only not LOL.
57. Build a LEGO structure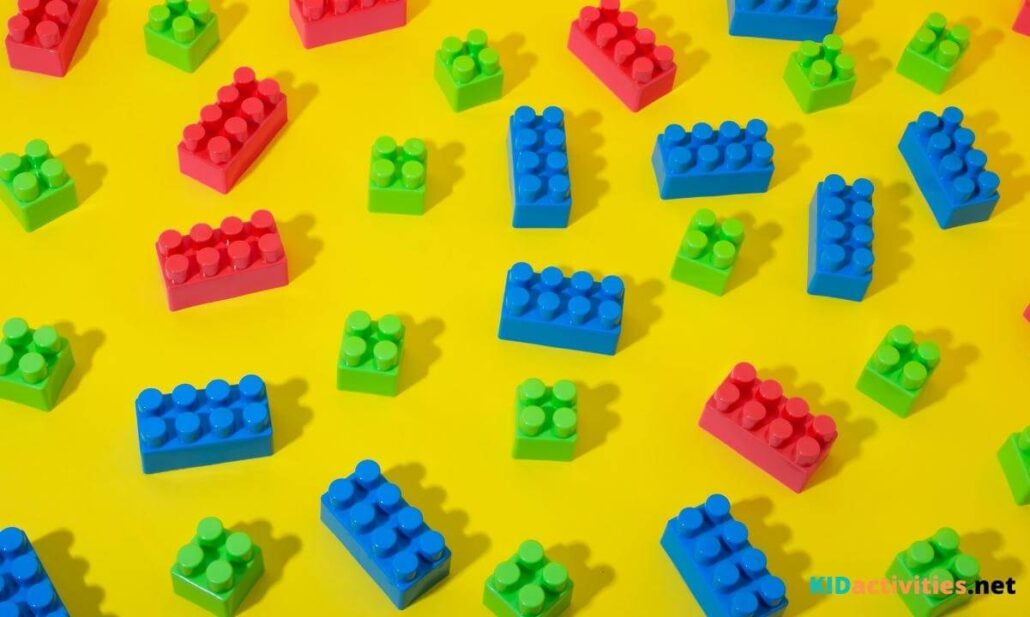 Everyone loves LEGO, not only kids, so this show idea will keep everyone engaged, even your teachers!
What you need is to set up your entire structure LEGO bricks in advance, maybe bring them all in a nice bag to class before your show, and practice at home how you build your character.
Maybe build something other kids will recognize, like SpongeBob or something like that.
58. Trampoline show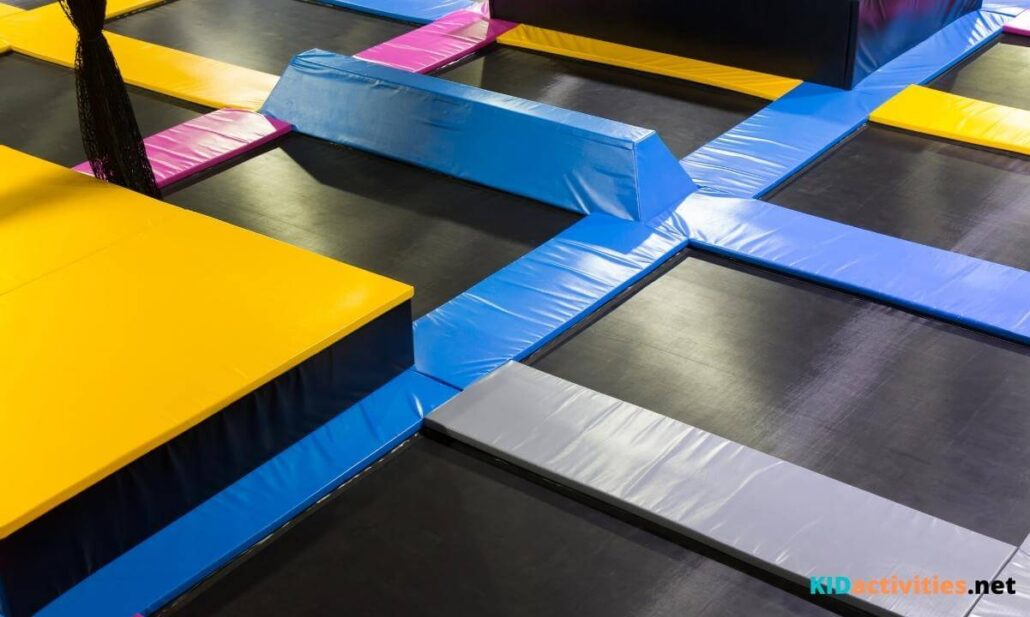 This is a great way to showcase your athletic abilities by jumping on a trampoline and doing some mid air moves.
Not the easiest way to put on a show, but definitely a cool one to watch. Just make sure you take the necessary precautions so no one gets hurt. Including you.
59. Soap bubbles show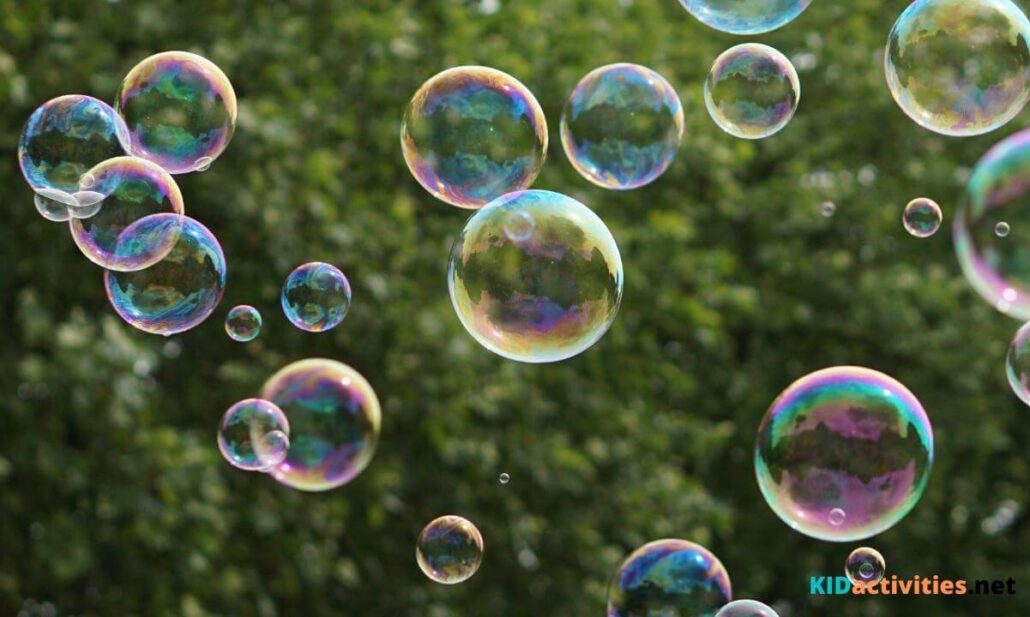 All you need is some wind, soap and a circle handle to soak in the soap before blowing throw it.
You can either create many small bubbles in correlation to music, or just try and create a few really big ones to make everyone in the room go WHOA!
60. Tap dancing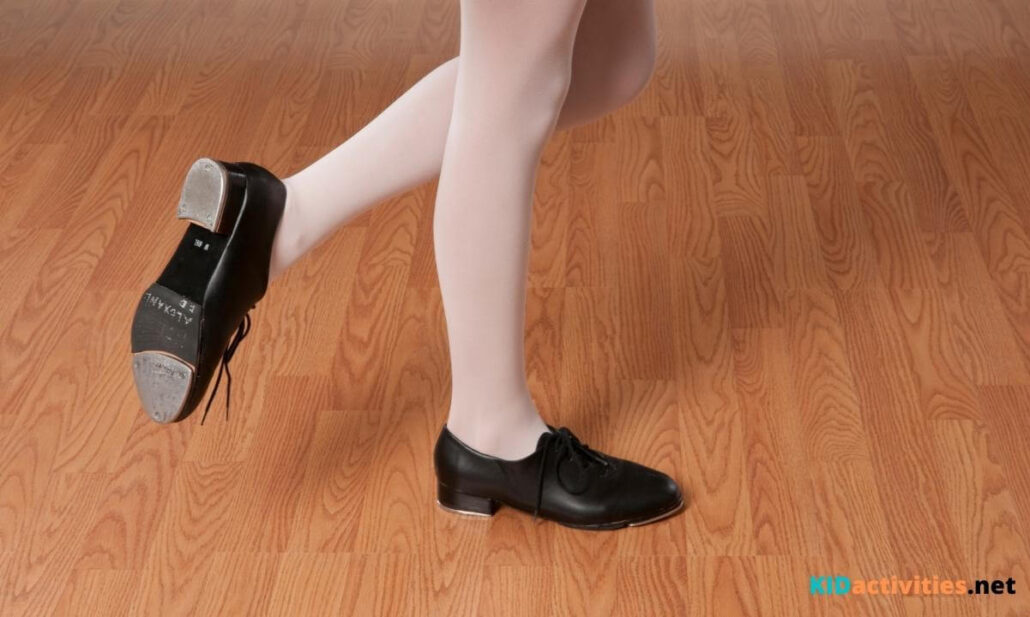 This might sound like something for adults, but in fact many kids really love this and are great at it!
Maybe it's because their little feet jump around at ease, or maybe it's because it looks more like a game to them at that age, but one thing is for sure. Kids are great tap dancers.
61. Martial Arts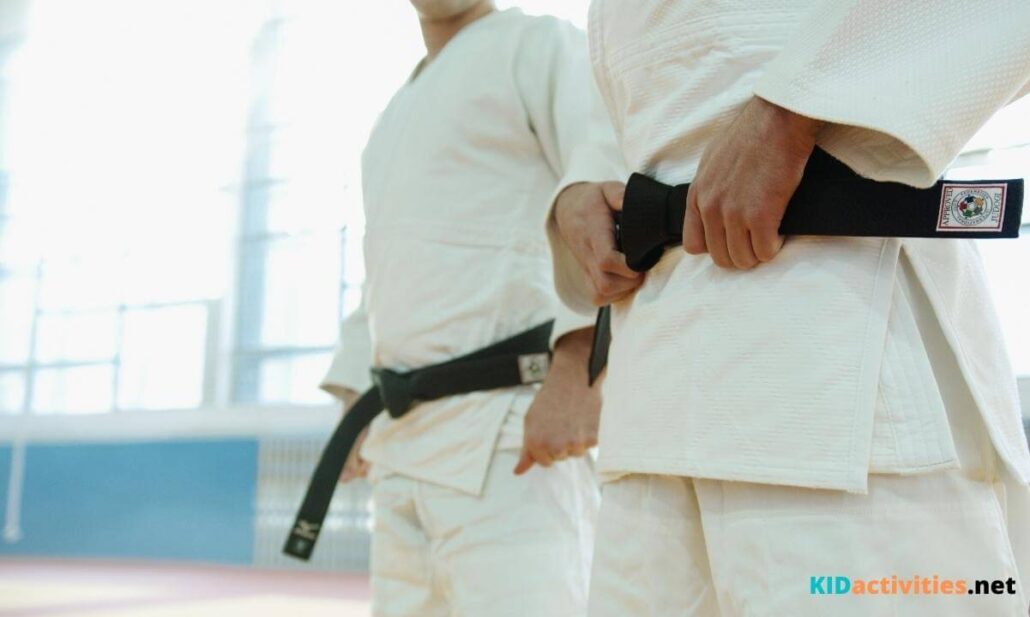 If you know any martial arts like Karate or any other, or maybe you even take a class after school. This is a great way to showcase your skills and making your entire group admire you.
It usually takes years to develop a good martial arts skills, but if you start from a young age, you can master it early.
62. Hot air balloon show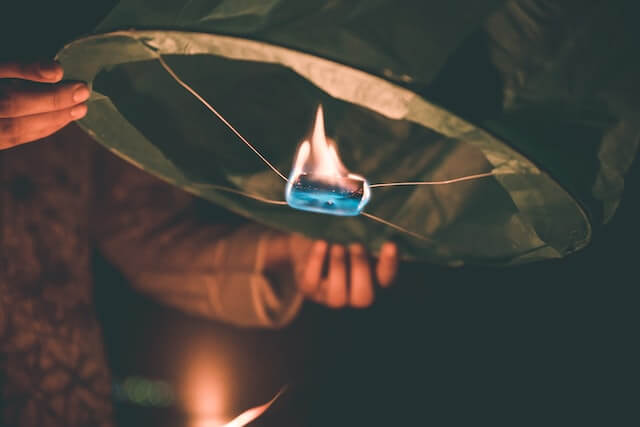 Inflate small hot air balloons in the air. Please note to do this with an adult present and helping. But this can be a great way to have an air show with small colorful air balloons.
Just light a small candle below each one and attach it so the hot air blows the bag into the sky, just as a huge one does.
63. Video Game show
Do you have a specific video game you are really really good at? That can be a talent show, it's a talent right?
You can show the entire class how you blow pass any stage in the game with ease making all the boys look at you like you are a gaming master
64. Sculpting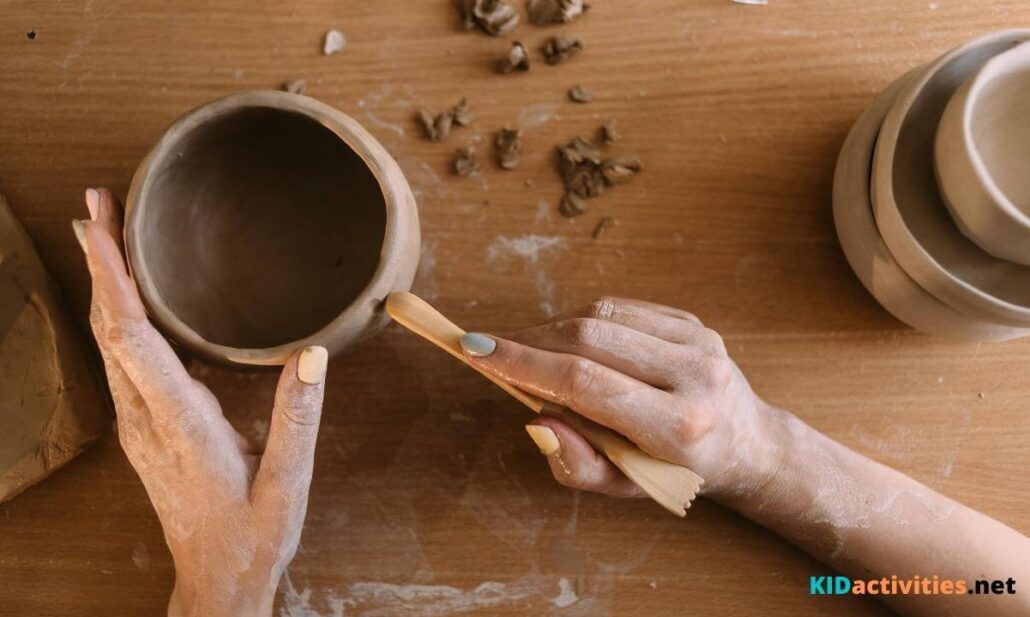 Not a lot of kids will connect to this idea, but this is a fun idea to showcase your artistic side.
Use clay or some other material to craft with your bare hands a nice statue of some sort. Once you're done, you can let the entire class know how it's done.
65. Bowling skills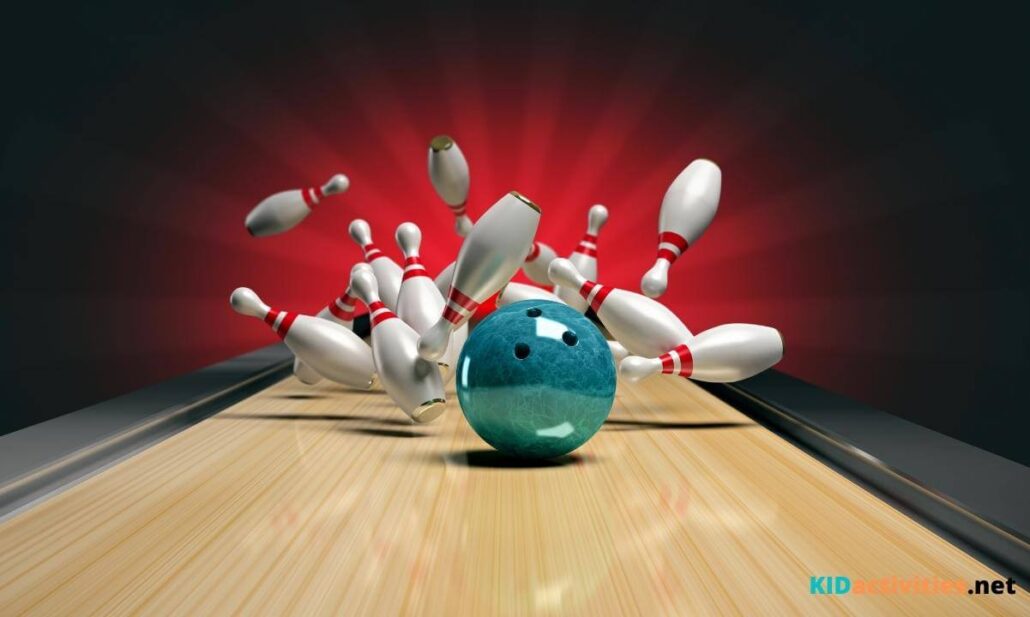 YES, bowling takes skill. Bring some pins and a ball to class – you don't need a real bowling ball as it's very heavy.
Arrange the pins as they would be on a real bowling court and start throwing the ball.
Don't worry if you don't get a strike the first time, it's just for fun and giggles
66. RC cars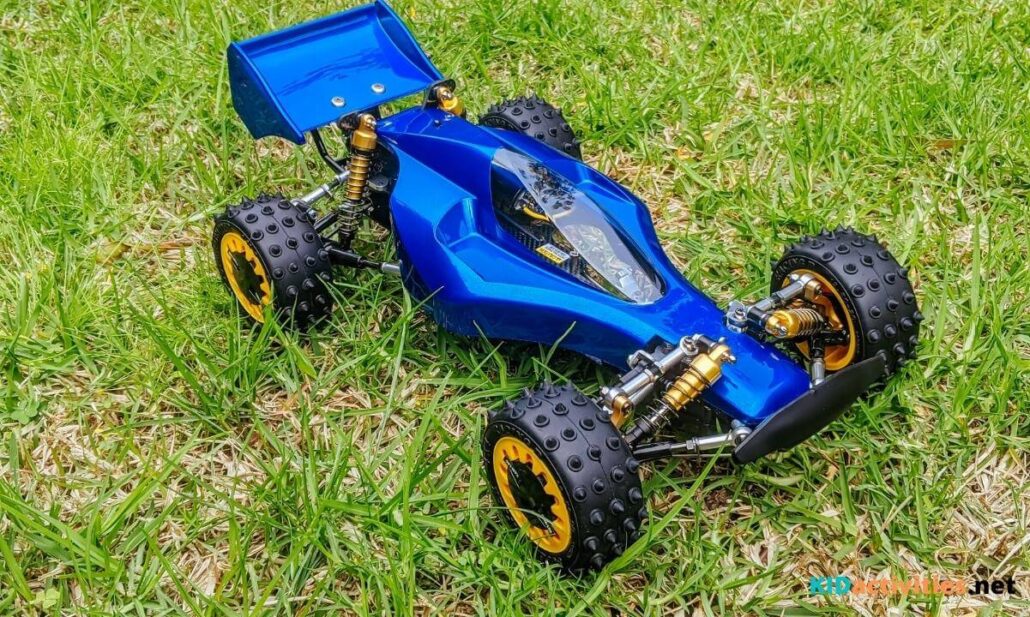 If you're like me, you love RC cars, they are honestly not just for kids, but adults too.
Bring your favorite model to school and show the kids how to drive them with style. Better yet, bring a few of them together and have a race with a few kids participating.
Want to nail your performance? Then keep these tips in mind!
● Before going on stage, perform in front of your family and friends and ask for their honest opinion. If the feedback you receive is not positive, don't get discouraged and don't feel offended.

Instead, turn it into a constructive experience and ask them for ideas on how to improve your performance. Plus, you will get used to performing in front of an audience and will help you keep your emotions under control before and during your stage performance.
● If you mess up, don't make it obvious! Just laugh and carry on with your act as if nothing has happened. There are high chances for the audience to believe you failed on purpose to add some humorous touches to your act.
● Make sure those seated at the back can still enjoy your act! Speak/sing loud enough and opt for props that are visible from a distance.
● And above all, don't forget to have fun! If you enjoy your performance, the audience will feel it and enjoy it too.
As you could see, there are many ideas to put into practice or get inspiration from. With a little bit of creativity, the right choices, and a lot of dedication, any ability can be wrapped up in a memorable story and let your kid shine.
Frequently Asked Questions
What's the best way to encourage my kid to discover their talent?
When kids are growing up, as parents or teachers we can help them discover what they like, and what they are good at. Sometimes kids get confused, or just go from one thing to another too quickly, we can help them by encouraging them to stick to it a little bit longer so they can see if they are really good, or it's time to move to something else.
If you're a parent, helping with logistics is easy but important, show them that you are committed as well by driving them etc. if you are a coach or teacher, encourage them to try harder and explore the niche even further.
If I go to a pro competition, what do I need to focus on?
The main difference between practice and competition is that when you compete, the level of intensity is much higher, there may be a crowd that you are not used to, maybe the other kids competing will be better than you, and obviously, if we are talking about any sort of performance, there will be judges.
When other people judge your performance, you need to make sure you focus on the things that you know they judge, for example, if it's a dance routine, they will probably judge more the professional level of your dance moves, and less your signing.
The important part is to try and put your best act, have fun, and nail your routine, and try to forget someone is even watching.
How to pick up my child if he fails?
Like some things in life, sometimes, things don't work out as we want, and we suffer a minor setback. Your kid might lose or come short of first place if he competes in competitions, and it doesn't matter if it's a local talent show, or track, or swimming.
What you do as a parent after a lose is very important to the future of your child. We want to be encouraging, and focus on the positive things that the child did during his competition, while not ignoring the bad, the goal is to get better over time, and learn from our failures, and that's exactly what you should tell him.
The best thing is to keep it positive, and take it as a learning experience and not as a win or lose situation. We learned today, we will be better next time.
We wish you and your kid good luck. May your talent show routine be a resounding success!
Infographic
A quick and easy to screen infographic showing just some of the ideas we shared in this article, feel free to print and use in the classroom.