Good Friday Activities for the Family
For Christians, Good Friday is a day of mourning and reflection. Across the globe, various traditions, including fasting, praying, and reflecting on the events that led to Jesus's crucifixion are held in remembrance of the suffering of Jesus Christ.
For families, the day is often associated with religious activities such as church services or watching lent movies.
But the Good Friday holiday doesn't have to be all solemn and dark, it can also be a time for reflection and fun.
This article is for people who are interested in:
Good Friday activities for families
Good Friday activities for kids
Good Friday Traditions
Good Friday Activities list
Here are 25 good Friday activities that families can use to celebrate Good Friday traditions in a lighthearted yet meaningful way.
1. Watch "The Passion of the Christ"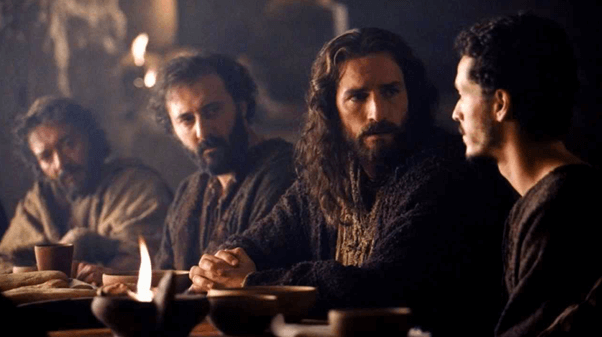 This movie is an intense, graphic retelling of the events surrounding the crucifixion of Jesus Christ. It's a must-see for all, but especially for Christian families who want to reflect on the events that lead to Jesus' death.
This movie includes some very graphic scenes, so it's best for parents to discuss it with their children before watching it together.
2. Lenten Fast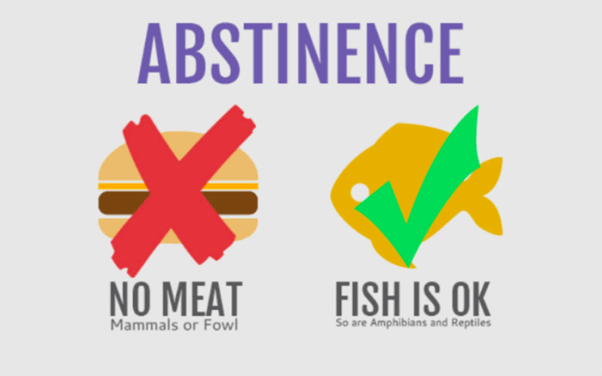 Families should take advantage of this holy season to make positive changes in their lives. Fasting from food, drink, and even entertainment allows families to focus more intently on the spiritual and moral values of Lent.
If you're interested in doing a fast with your family, here are some ideas to help you get started:
Fast from food (no meat, sweets, desserts, or junk food)
Fast from entertainment (gambling and video games)
Fast from alcohol (reduce or eliminate drinking)
3. Baking Hot Cross Buns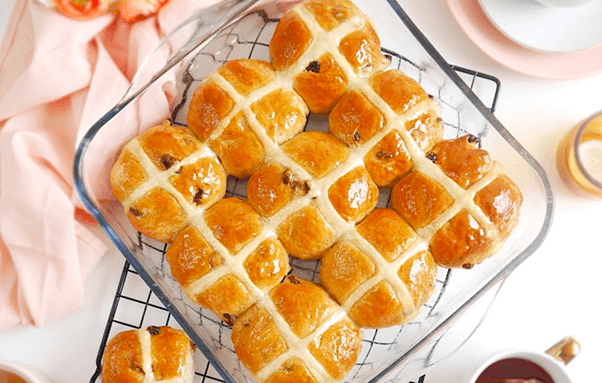 Hot cross buns are one of the traditional foods made in honor of the crucifixion and resurrection of Christ. Baking some cross buns is a fun Good Friday afternoon activity that you and your kids will surely enjoy.
Enjoy it with a cup of coffee or tea while telling stories about Jesus' life, death, and resurrection.
4. Donate to Charities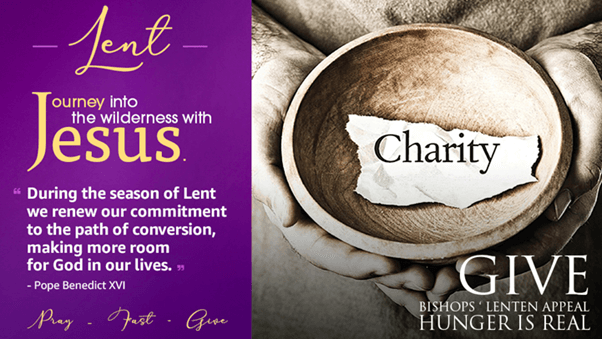 Charitable donations allow families to help others in need while receiving God's blessings in return. During Lent, consider donating to charities that serve the most vulnerable people in your community.
Here are some great ideas to get your family involved in charitable activities during Lent:
Donate canned goods or money to charities serving the poor and hungry.
Declutter and donate items that have no use to you.
Give alms to the poor and homeless.
5. Spend Time Together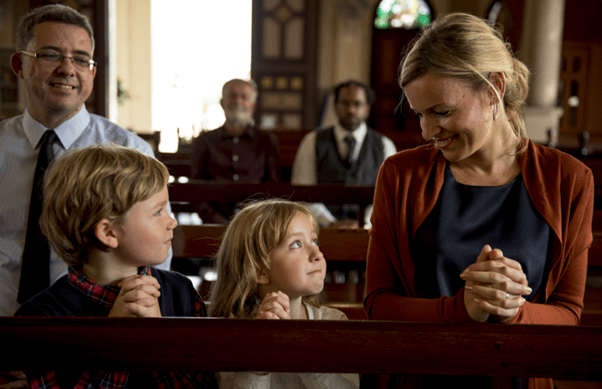 During Lent, families can spend quality time by attending mass together, reading a devotional, praying together, and enjoying other religious traditions.
Try to schedule activities that are centered around spirituality and family – whether it's watching a religious movie with your kids or joining a prayer service at your local parish.
6. Read the Bible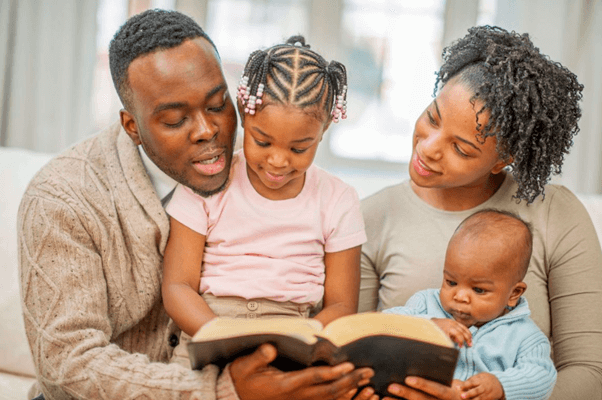 Each day of Lent is an opportunity to deepen our relationship with Jesus through scripture.
When your family sits down to read the Gospels together, take a moment to pray for the needs of your family and ask for the Lord's guidance.
Reading the Bible is a great opportunity to strengthen your family's faith together and learn about Jesus's love for mankind.
7. Cook a Good Friday Meal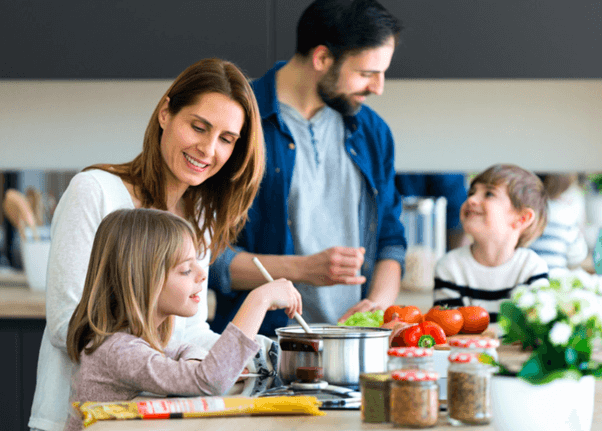 You could prepare a special meal to honor Good Friday and share with your family. For example, you could make a simple salad, soup, or pasta dish with a vegetarian option.
You could even prepare a vegan meal, which includes items like a bowl of lentil soup, pasta salad, and fruit. Refrain from eating meat and opt for more vegetable-based dishes.
8. Participate in the Stations of the Cross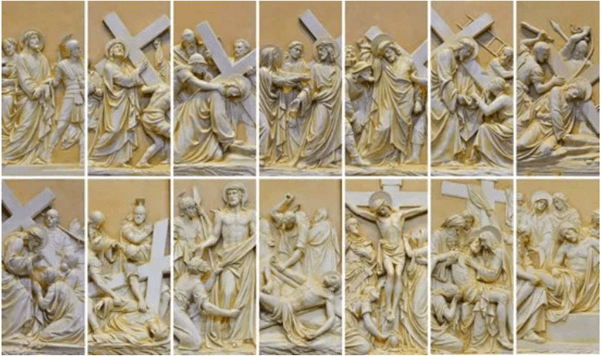 Traditionally, Catholics walk the Stations of the Cross on Good Friday. You can participate with your children at home by printing out pictures of the stations or visiting your local church and participate from there.
As your family walks through the Stations of the Cross, reflect on the suffering and sacrifice that Jesus endured to save humanity.
Here are the 14 Stations of the Cross:
Jesus is condemned to death.
He is made to bear his cross.
Jesus falls the first time.
Jesus meets his mother, Mary.
Simon of Cyrene is made to bear the cross.
Veronica wipes Jesus's face.
Jesus falls the second time.
The women of Jerusalem cried over Jesus.
Jesus falls the third time.
Jesus is stripped of his garments
Jesus is crucified.
Jesus dies on the cross.
He is taken down from the cross.
He is placed in the sepulcher.
9. Read a Storybook About Good Friday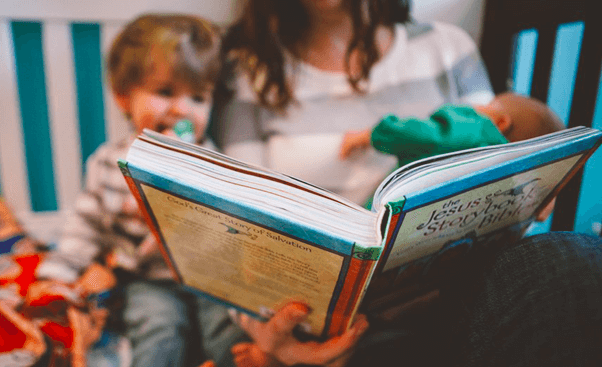 Young children may not fully comprehend the true meaning of Good Friday but reading storybooks will help them gain some understanding of the holiday and the importance of remembering Jesus' death.
It's a great opportunity for you to instill in your child that Jesus died for our sins so all of us can be saved.
10. Plant a Tree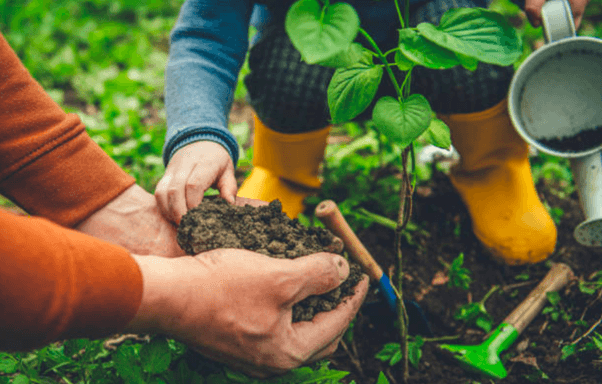 Planting a tree symbolizes the rebirth of Christ and the hope for eternal life. Make sure to explain this symbolism to your kids, too.
Tell them that even though Jesus died on the cross, he rose again three days later, and now lives in heaven with God. The tree will always be a reminder of Jesus' sacrifice and resurrection.
11. Make Your Own Cross
The sign of the cross is a very important symbol in Christianity. By letting your kids create their own versions of the cross, they'll understand how much Jesus gave up to save us from our sins. It is a great way to teach your kids about Good Friday as well as introducing the Holy Trinity to them.
The Holy Trinity is comprised of:
The Father
The Son
The Holy Spirit
12. Do Some Volunteer Work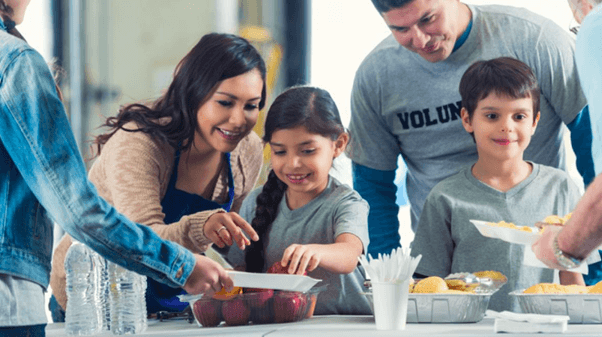 Volunteer work can be done any time of the year, but it's especially meaningful during Holy Week – and Good Friday is the perfect opportunity to serve others in your community.
You and your kids can organize a soup kitchen or deliver food to those who are going through hard times.
The good feeling you get will certainly make your Holy Week celebration even more meaningful.
13. Have a Family Picnic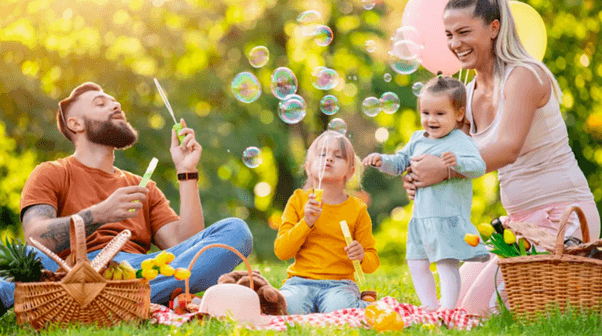 If you've got a few extra hours over Good Friday, why not go for a picnic in your local park? It will make for a special Good Friday morning/early afternoon get-together for you and your family.
Prepare some healthy food options like salads, fruits, and nuts to pack along. You can also bring some coloring books or puzzles to keep your kids occupied.
14. Give Up a Bad Habit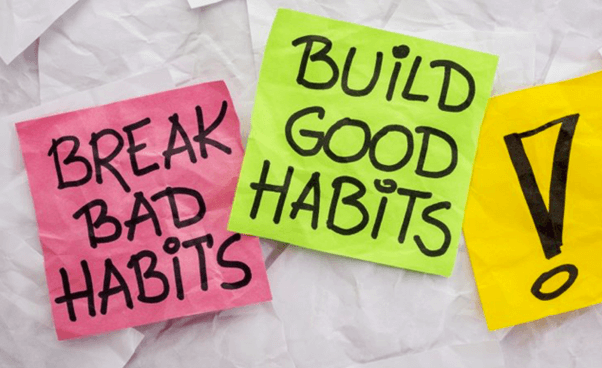 Good Friday is a great time for your family to start making a concerted effort to improve your overall health and well-being. A few things that you can give up include: smoking, alcohol, drugs, or unhealthy eating habits.
For kids, it may be something as simple as refusing to eat sugary foods or stop playing too much video games.
15. Go on a Fun Family Trip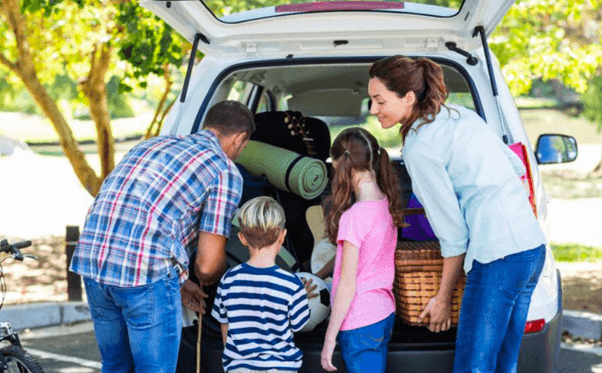 On Good Friday, consider taking a trip out of town to a nearby city where you haven't visited in a long time.
The day is meant for reflection and remembering Jesus' suffering, but it can also be a good opportunity to reconnect with your family and friends.
Here are some fun things you can do during this holiday:
Hike or go on a nature walk.
Go to a museum.
Go to a nearby beach.
Visit your parents or in-laws.
16. Visit a Religious Site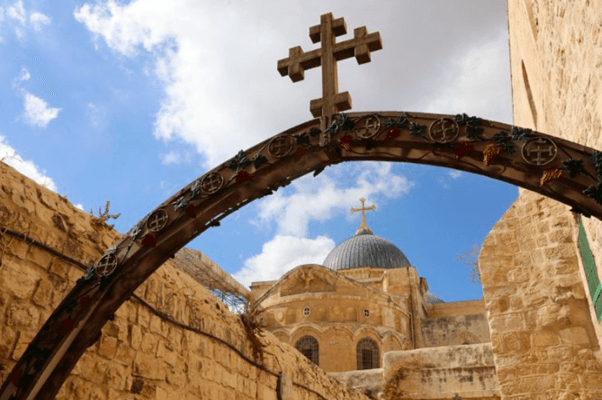 17. Reflect, Pray, and Repent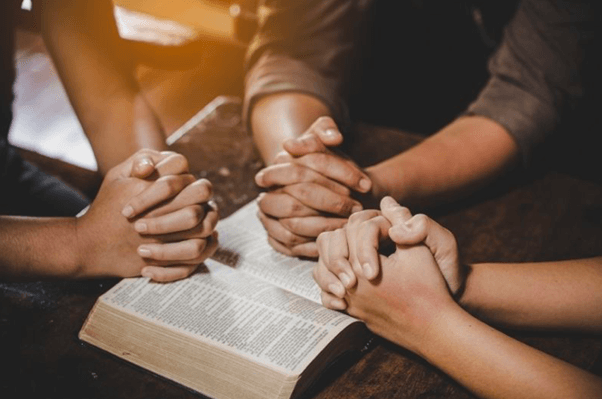 Between 12:00NN and 3:00PM on Good Friday, Jesus spent his last hours on Earth, sacrificing himself on the cross for our sins.
During this time, it's important for you and your family to reflect on the meaning of His death, pray to Him, ask for forgiveness, and repent of any sins you may have committed.
18. Recreate the Last Supper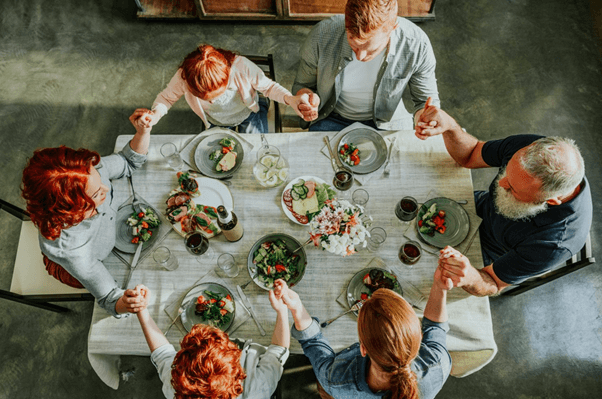 On the eve of Good Friday, your family can recreate the Last Supper by re-enacting the meal that Jesus and his disciples shared shortly before he was crucified.
It's a great way to remind your family that God loves us deeply, and that even though we may fall short, He is still there to forgive us and rescue us.
19. Watch a Good Friday Play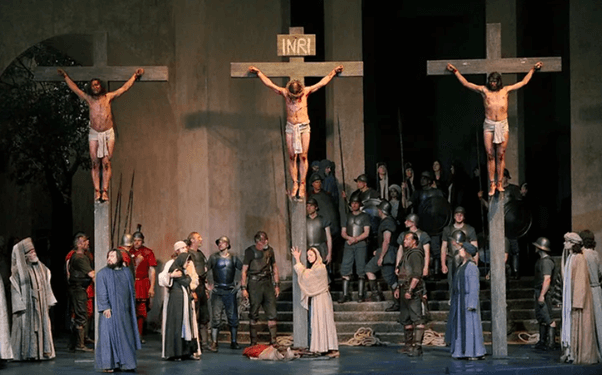 Watching a play depicting the Passion of Christ is a powerful way for families to remember the sacrifice Jesus made to save mankind.
It's a moving, life-changing experience that will teach you and your kids valuable lessons about God's love for humanity, and how Christ died for our sins so that we could be saved from eternal damnation.
20. Watch or Join a Good Friday Procession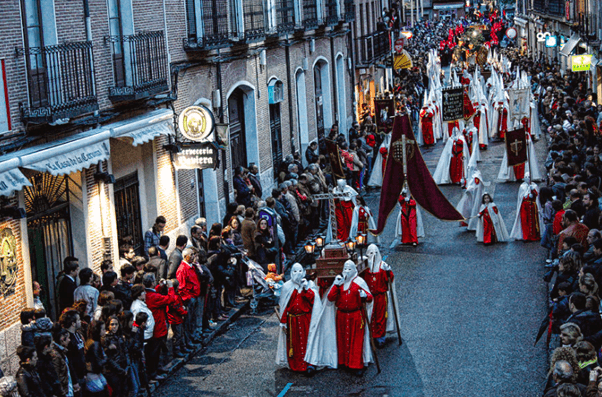 As Christians around the world prepare for Holy Week, they often gather in parishes and monasteries to process throughout the streets of their towns and cities.
These events can be a powerful way for you to spend time with your children and grandchildren during the week of Lent, but they also serve as a powerful reminder of the sacrifice that Jesus made to redeem humankind.
21. Light a Candle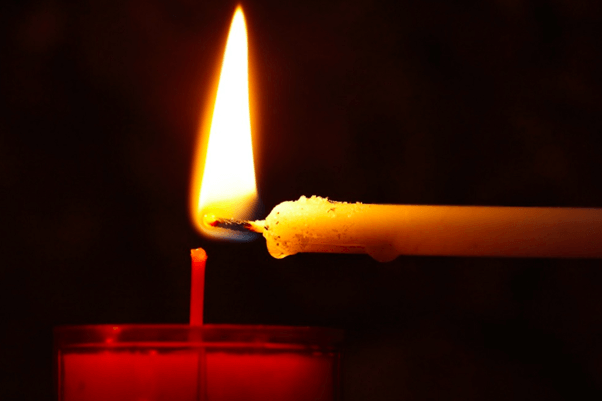 Traditionally, candles were lit on the night of Good Friday, as it was believed that the light from the flames symbolized the eternal light of Christ shining through all believers.
As your family members light their candles on Good Friday, you can also recite the Gospel message of Jesus Christ's sacrifice to remind them of the significance of his death.
22. Host a Good Friday Dinner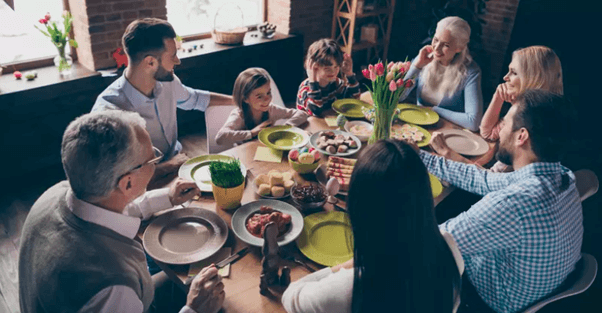 Good Friday dinners can be a powerful way to unite your community during this time of spiritual reflection. If you're looking for a different and more creative way to celebrate Good Friday with your family, consider hosting a community meal where you invite neighbors and friends over.
You can also take this opportunity to share the story of Christ's death and resurrection with the people that are close to you.
23. Playing Board Games and Puzzles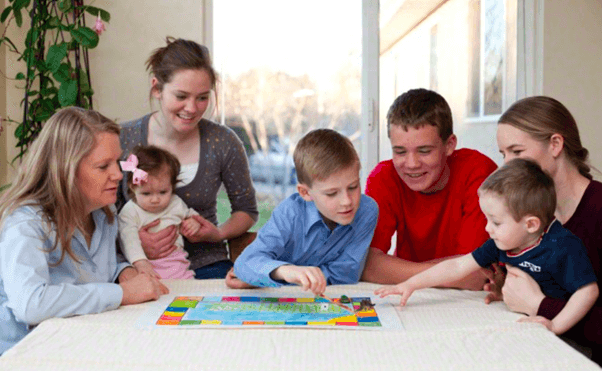 Board games and puzzles can be an effective way to help children understand the Gospel about Jesus' sacrifice in a fun and engaging way.
There are plenty of options online that feature biblical stories and themes, or you can print out the game materials yourself.
You can use them to engage your children in a thoughtful conversation about the meaning of Christ's crucifixion and death.
24. Go on a Spiritual Retreat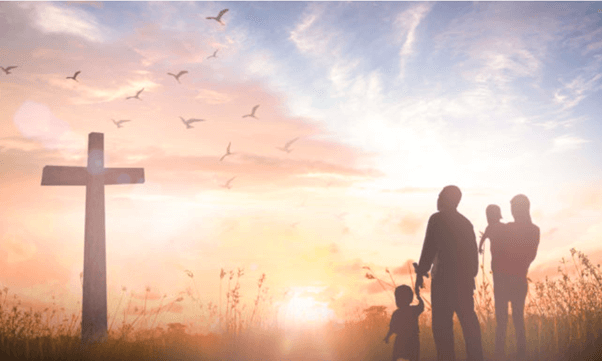 Spiritual retreats can be an incredibly meaningful time for your family to reflect on Christ's sacrificial love, and they are also great ways to strengthen relationships with your family members.
Many churches and other religious organizations offer spiritual retreats during the Holy Week, so if you have your heart set on one, be sure to book it in advance.
25. Get Ready for Easter Celebration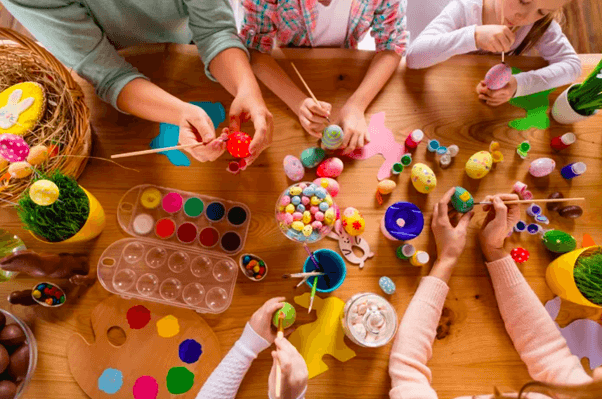 Easter is one of the most exciting times of the year for kids, so after participating in Good Friday traditions and rituals, get them ready for an awesome Easter celebration.
Prepare your house and yard for all the fun that comes along with celebrating the Resurrection of Christ.
Don't forget to get your Easter eggs ready for your egg hunt and let everyone know what you'll be serving for the traditional Easter dinner.
Reflect on the True Meaning of Good Friday
No matter how your family chooses to celebrate Good Friday, it's important to remember that Jesus' crucifixion on the cross, while painful, was not a punishment.
He willingly accepted this pain and humiliation because He knew it would lead to the salvation of all who believe in Him.
His death on the cross was not a sign of weakness, but rather a demonstration of His endless love for humanity.
Jesus' sacrifice on the cross gave us hope for eternal life, and it's one of the greatest examples of how much God loves us.
In return, it's our duty and responsibility to share God's love with the world by loving, forgiving, and respecting one another.
When we do this, we live out the Easter message of hope and forgiveness. After all, we can only fully understand the true meaning of Good Friday once we realize that Jesus loved us enough to suffer and die for us.