It's no secret that a girl's 16th birthday is a big deal. The big sweet 16 party to many.
It's her rite of passage into womanhood and the beginning of her journey toward becoming an adult.
---
Quick Read
A sweet 16 birthday is to celebrate a girl coming of age and entering the first stage of adulthood.
Mainly celebrated in the US and Canada
Some families like to throw big lavish parties while others are more low-key
---
Different cultures worldwide celebrate this milestone in various ways – from simple gatherings with friends and families to lavish-themed parties complete with entertainment, expensive gowns, and elaborate decorations.
No matter how simple or grand you want to celebrate your daughter's 16th birthday, you want to make it memorable.
She will only be 16 once, so why not make it one of the best moments of her life?
In this article, we have put together 35 creative ideas for throwing a sweet 16 party for your young lady that will leave her feeling truly special.
In this article
– Sweet 16 party ideas list
– What is sweet 16 and why we care
– Video
– Summary
Sweet 16 Party Ideas to Make Your Daughter's 16th Birthday Extra Special
1. Slumber Party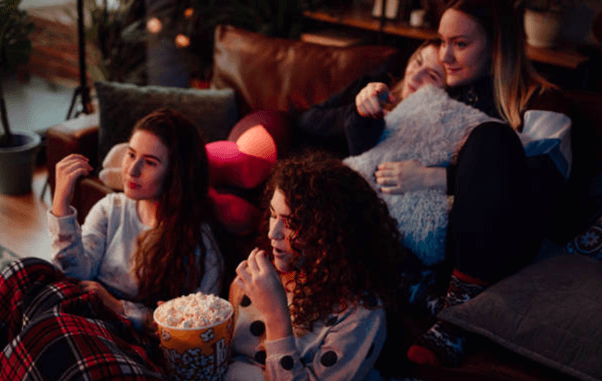 A pajama party is always fun, so hosting a slumber party at your house for your daughter's 16th birthday only makes sense.
Invite her friends over for dinner and spend the rest of the night watching some Netflix movies or playing video games and board games.
Don't forget to serve some delicious treats as well for a night of fun, food, and good company.
2. Spa Day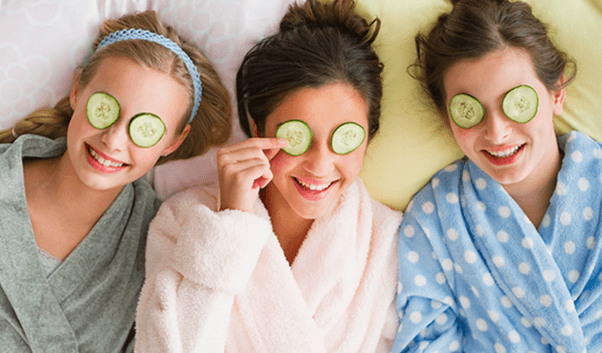 Have your daughter pick out the perfect spa treatment for her birthday. This can be a relaxing massage, manicure/pedicure, facial, or any other treatment she would like.
You can also kick off your daughter's sweet 16 celebrations by planning a spa session in advance of her big day to get her fully relaxed and recharged for the festivities to come. 
3. Pool Party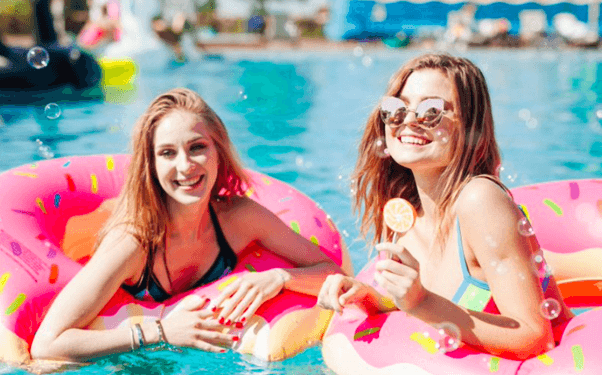 If your daughter's sweet 16 falls during the summer season, there's no better way to celebrate her birthday than by having a pool party.
Invite your daughter's friends over to your house to spend the day in the sun, swimming in the pool, and enjoying some poolside snacks.
Don't forget to buy some colorful pool inflatables to make the celebration more festive and Instagrammable.
A pool party with plenty of food, music, and friends is always a hit!
4. Shopping Spree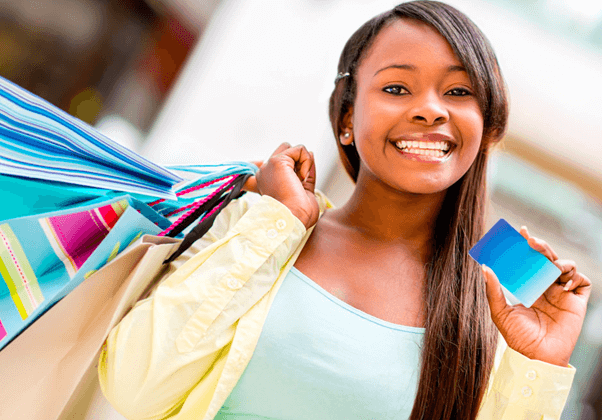 Shop until you drop while you and your daughter celebrate her 16th birthday.
Take her shopping at the mall, have lunch at one of her favorite restaurants or fast food chains, and visit some of the nearby boutiques for some shopping.
There's no reason your daughter shouldn't receive the best birthday present ever for her sweet 16 birthday.
You can also buy her one big-ticket item like a new iPhone or Gucci bag – something she'll treasure for many years.
5. Bowling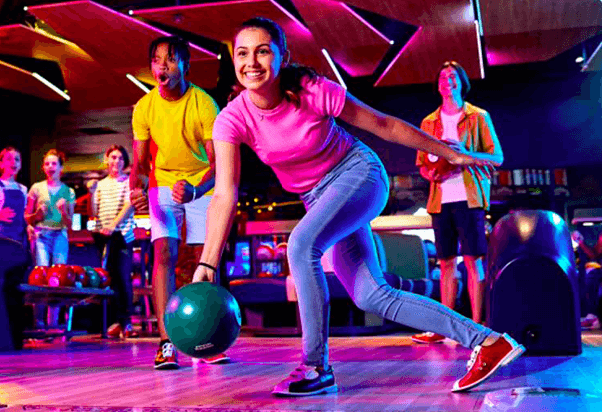 Head down to the local bowling alley for a fun day with your daughter and her friends.
It will surely bring out her competitive side, and she'll have a blast competing against her friends.
Bowling is an activity that anyone can enjoy and is inexpensive enough to do with friends. Plus, you don't need to be a great bowler to join in on the fun. Feel free to give it a try!
6. Karaoke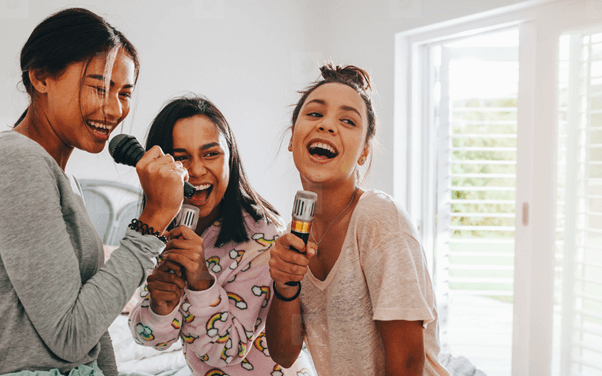 Have a fun karaoke party, and let your daughter and her friends belt out some of their favorite songs.
You can either visit a local KTV bar or set up a karaoke night at home. Don't forget to prepare mocktails, pizza, and fried chicken wings to satisfy everyone.
At the end of the night, your daughter will surely give you tons of hugs and kisses for hosting this fun activity.
7. VR Escape Room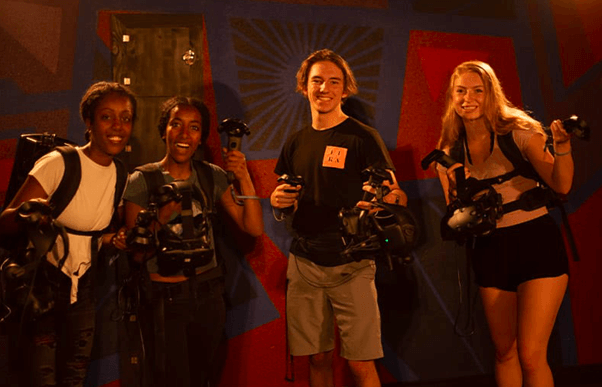 This immersive experience lets your daughter try to solve various puzzles as she uncovers the story of the game.
Just like in classic escape rooms, she'll have to work cooperatively with her friends to progress through each puzzle.
The goal is for her group to beat the game within the time limit to earn prizes.
After playing the game, you can treat everyone to a nice dinner at your daughter's favorite restaurant.
8. Glamping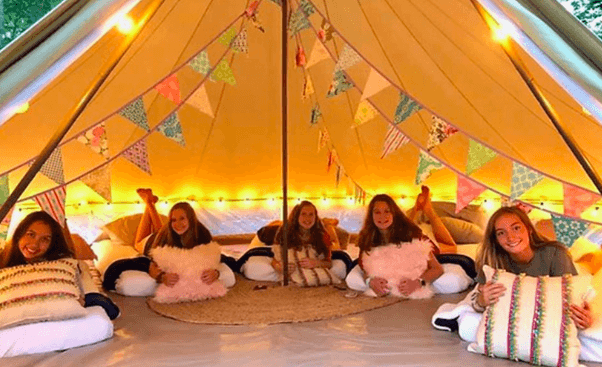 Glamping means "glamorous camping." It is all the hype in social media nowadays because there are plenty of Instagrammable glamping spots across the country.
From RVs with hotel-like amenities to yurts, these getaway spots are the best way to celebrate an intimate sweet 16 birthday.
Book for a weekend stay, and make sure to pick a destination that offers a variety of adventure activities.
9. Beach Party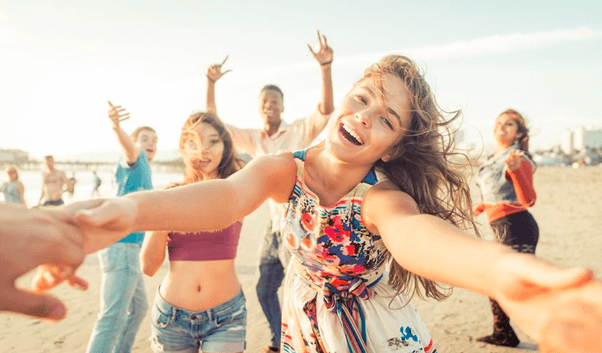 A beach party is the ultimate teenage birthday bash. Invite friends and family to come along to the beach and celebrate your daughter's sweet 16 birthday.
Let everyone play in the sand, enjoy refreshing drinks and food, and let them have free rein on the water.
A bonfire by the beach is also the perfect way to end the night. If you have some extra money, you can rent a yacht for the party and invite everyone aboard for a private party on the sea.
10. Visit a Theme Park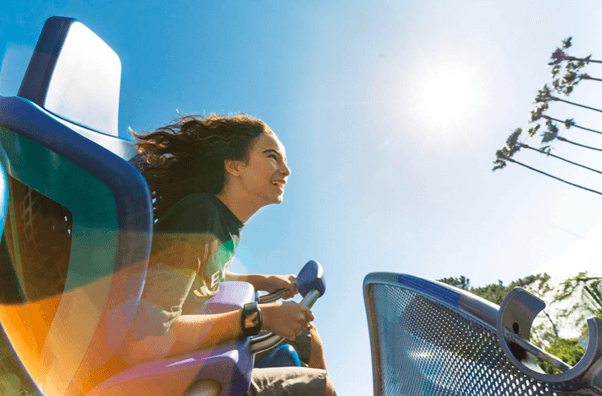 Take your daughter on one last trip to her favorite theme park, and let her be as wild and crazy as she wants to be.
Some parks offer special activities for teenagers, such as laser tag and indoor skydiving – perfect for teens who love the adrenaline rush.
Going to a theme park for the last time is also a great way to bid farewell to your daughter's childhood, so it will surely be a memorable experience for her.
11. Cosplay Party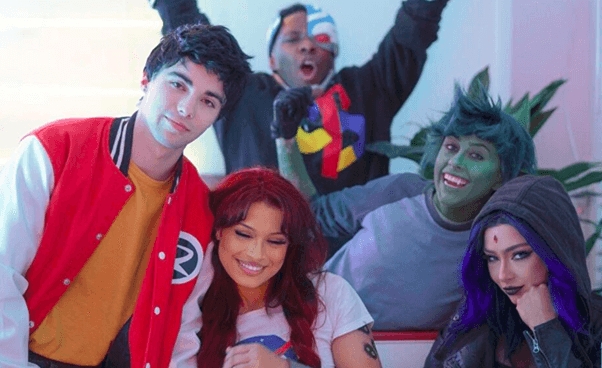 Cosplaying (costume play) has become very popular with teenagers over the past few years, and if your daughter loves Japanese manga and anime, this would be an amazing party theme.
Your daughter and her friends can dress up as their favorite characters and have fun posing for pictures together.
Alternatively, you can let her attend Comic-Con, an annual celebration of comic books, movies, TV shows, and pop culture, where cosplayers of all ages congregate.
12. Bonfire Party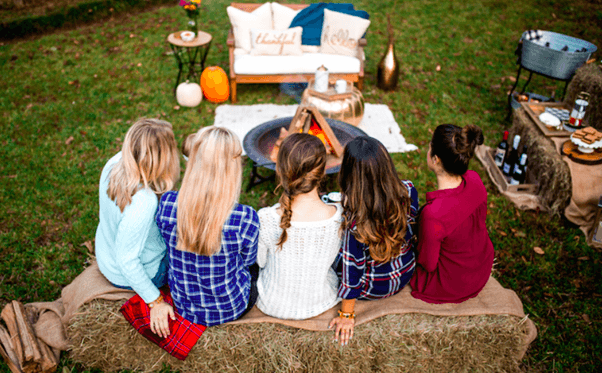 For a night filled with plenty of laughter and good times, a bonfire party sounds like a great way to celebrate your daughter's sweet 16 birthday.
This is a party theme that's perfect for teens who are looking for something low-key and intimate.
Invite only her closest friends, and spend the night by the fire drinking some mocktails, eating pizza, toasting marshmallows, and telling stories. It'll definitely make for a memorable occasion!
13. Trip to Disney World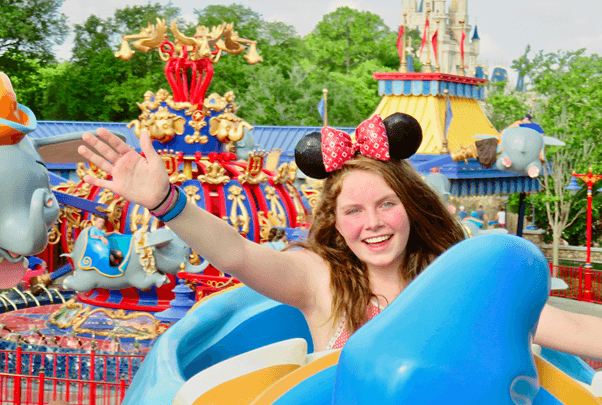 No one is ever too old for Disney World. No matter what age you are, visiting the Magic Kingdom is guaranteed to be an unforgettable experience.
With the promise of thrilling rides, delicious food, and magical entertainment, it's hard not to be inspired by Disney World.
And since there are so many different things to do at the happiest place on Earth, your daughter will certainly have a blast celebrating her 16th birthday there.
14. Backyard BBQ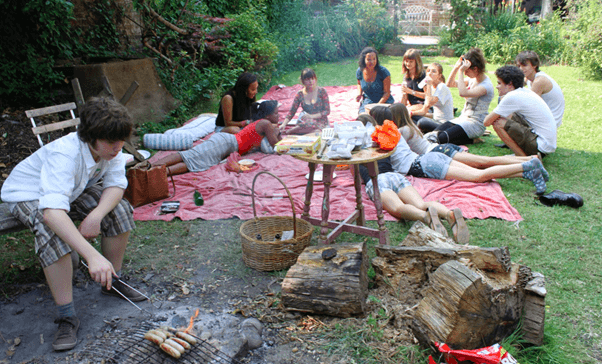 You don't need a fancy venue to celebrate your girl's 16th birthday – a simple backyard barbecue with her friends will do just fine.
You can easily set up your backyard to look like a fun party venue by decorating the area with balloons and streamers and serving delicious food, like hamburgers, hotdogs, and corn on the cob.
Before the day ends, you can also light a bonfire where everyone can gather around, put on some music, and dance the night away.
15. Movie Night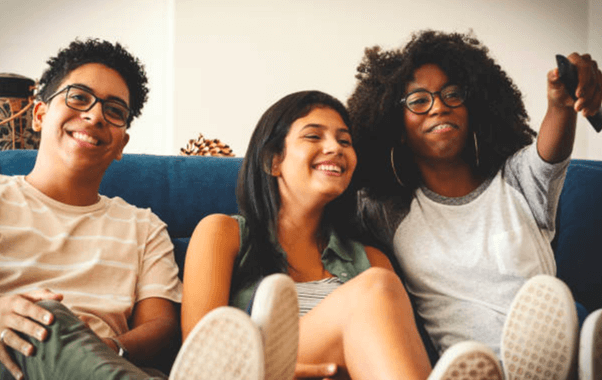 For a chill and low-key birthday celebration, why not plan a movie night and invite your daughter's friends over to your house?
Choose a movie with a nostalgic theme and serve some popcorn or chips and dip for a snack.
When the movie ends, give your daughter and her friends some time to chat and enjoy each other's company.
You can also invite everyone to spend the night at your place for a slumber party. Sleepovers are always fun!
16. Game Night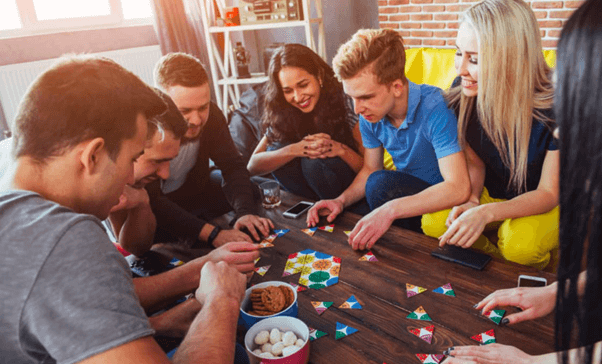 When it comes to having a fun birthday party, you don't have to plan a big event with lots of guests and expensive decorations.
A simple game night at home is enough to make your daughter feel loved. Make sure that the games she likes to play are available, and arrange a table full of snacks and drinks in case anyone gets hungry or thirsty.
Invite some of her closest friends for a sleepover as well, so she can have some girl time after the party.
17. Go to a Concert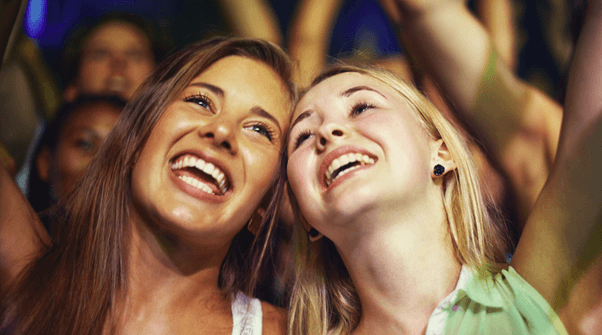 Treating your daughter to something special is the best way to show your daughter how much you love her.
A concert is just that – and more. Attending a live concert is truly a memorable experience, especially if it's your first.
There is no better feeling than watching your favorite singer perform before you. The whole experience is electrifying and definitely one for the books.
18. Overseas Vacation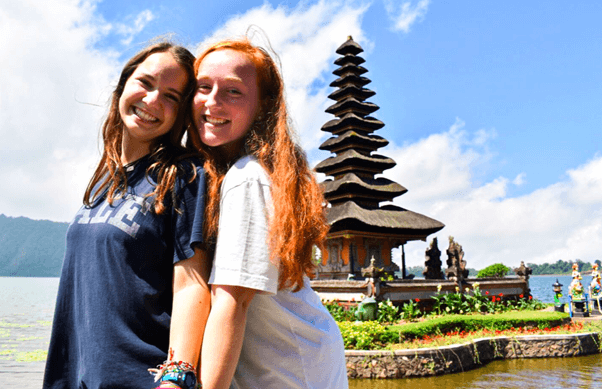 A holiday abroad may be one of your daughter's greatest gifts. Take her on a trip to a place she has never been, and she will remember the experience forever.
Go on a tropical vacation in Bali or spend a week or two in Europe for her to explore new places, meet new people, and appreciate different cultures.
The memories she will take away from this trip will surely last her a lifetime.
19. Paris-Themed Party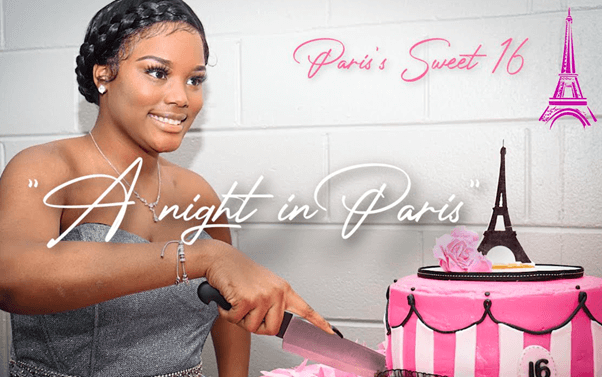 Paris is a dream destination for many, so why not plan a Paris-themed sweet 16 birthday party for your daughter? From macarons to chocolate croissants, there are plenty of unique desserts and pastries to serve at her party.
You should also buy a custom cake with the Eiffel Tower on top of it, which will surely be a talking point among guests.
20. Road Trip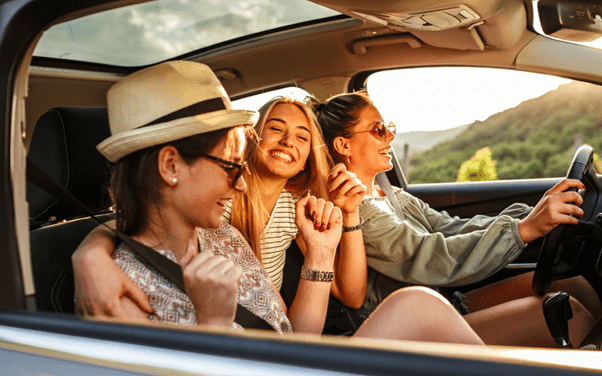 Nothing is more exciting than exploring new places and meeting new people! Head out for a weekend road trip with your daughter and some of her closest friends.
Drive across the country and visit cities and towns that your daughter has only read about in books.
Let her experience nature's beauty and see things in a way that she would never experience otherwise. It's an adventure that she'll never forget!
21. Staycation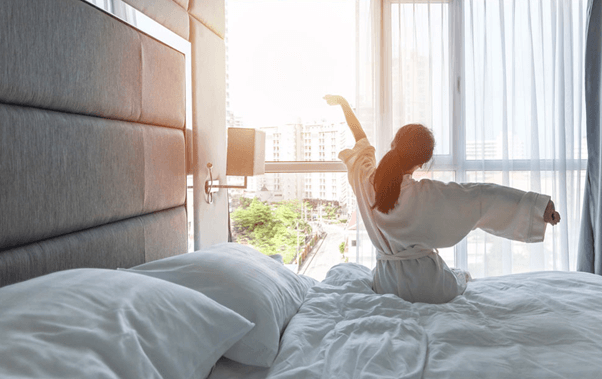 It might sound extravagant, but nothing can compare to a luxurious staycation!
Take your daughter to a 5-star hotel for her 16th birthday and enjoy a relaxing time away from the hustle and bustle of school and daily life.
Indulge in a spa treatment or two, relax by the pool, have room service delivered to your suite, and do as much or as little as you want.
Your daughter surely can't wait to tell her friends about it when she gets home.
22. Paintball
A paintball birthday party is a great way for your daughter to bond with her friends and have some good old-fashioned fun.
Not only will this be a unique experience for her, but it will also give her the opportunity to learn the importance of teamwork and trust-things she'll definitely need in the future.
Just ensure everyone is wearing safety gear and take some precautionary measures to ensure safety and fun for all.
23. Laser Tag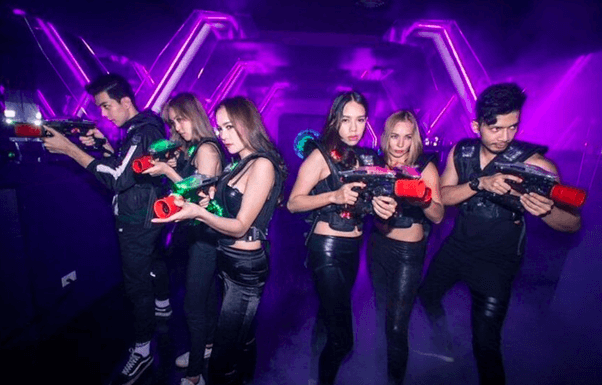 If you are looking for the same adrenaline rush you get from playing paintball without the messy cleanup, then laser tag may be just what you're looking for.
It can be challenging and fun at the same time, and your daughter will feel like a real action hero as she battles her enemies inside the arena.
Laser tag is a great team game, so your daughter can bring her closest friends and enjoy the experience together.
24. Disney Cruise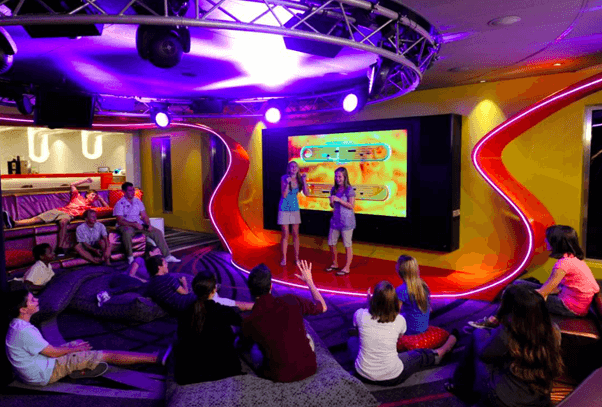 If you can afford it, there's no better gift that you can give your daughter for her 16th birthday than a Disney Cruise.
It gives her a chance to enjoy a vacation at sea and allows her to meet other young people who share her interests.
Cruising is a wonderful opportunity for the whole family to connect and bond – a great way to create lifelong memories.
25. Movie Under the Stars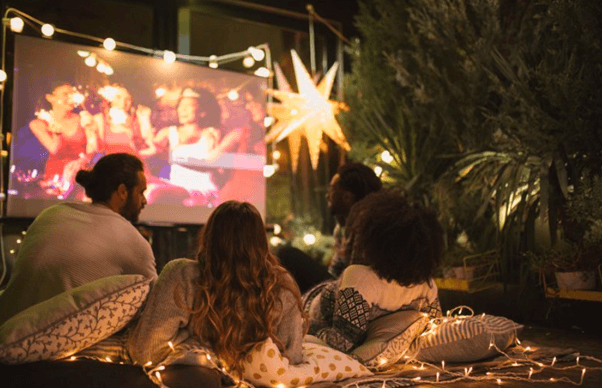 If you're looking for something simple yet special, renting a projector and inviting your daughter's friends for a movie under the stars is perfect.
Decorate your backyard with some fairy lights, use a picnic mat, and fill it with beanies and soft pillows to keep everyone comfortable.
Of course, don't forget to prepare buckets of popcorn or order some pizza and soda for everyone to munch on.
26. Boho Backyard Party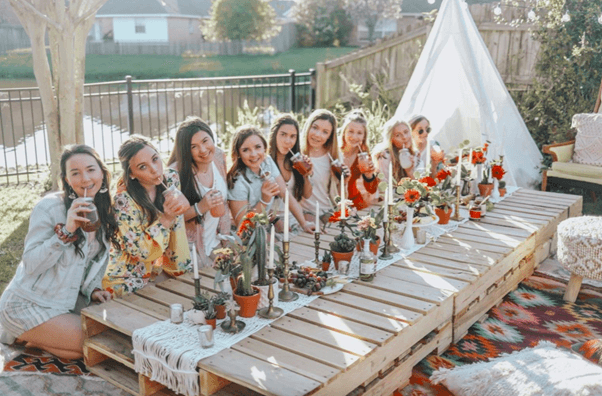 Boho-themed parties are all the rage right now, so if you want to give your daughter a memorable sweet 16 birthday, why not consider throwing her a boho-themed party?
You can use some wooden pallets to make a cool outdoor dining table and decorate it with floral wreaths, candles, and woven tablecloths.
Try preparing a charcuterie board with cold cuts and fresh fruits for food. For drinks, you can serve sparkling water or mocktails.
27. Music Festival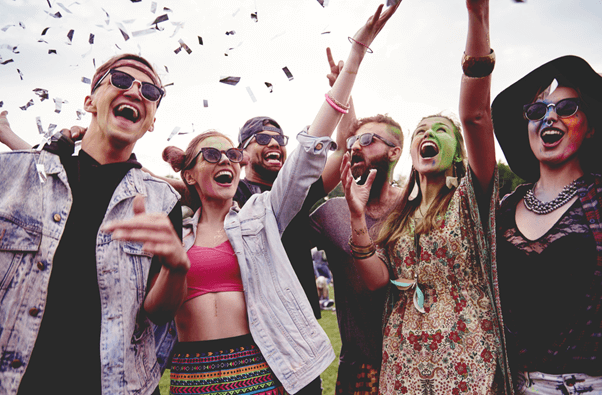 If your daughter's birthday happens to fall during the Coachella season, why not grab some tickets and surprise her on her birthday?
You can ask her closest friends to join her for a fun day at the music festival. Don't forget to buy your daughter a killer outfit to match the occasion.
Plus, you should also buy tickets in advance because Coachella tickets usually sell out fast!
28. Masquerade Party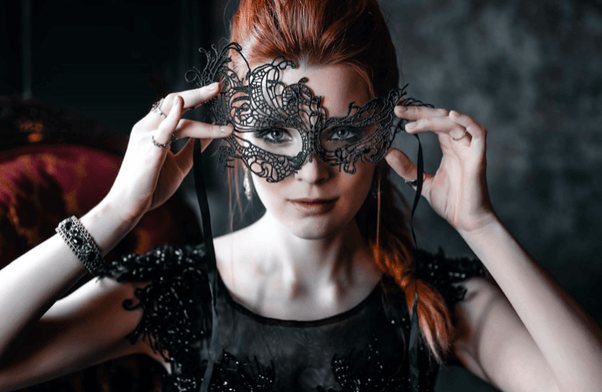 A masquerade party is a great theme for a sweet 16 birthday celebration. Not only does it give the birthday girl a chance to wear a stunning dress, but it also gives an elegant and mysterious vibe to the occasion.
Your guests can dress to the nines, making your daughter's birthday a classy and elegant event.
29. Waterpark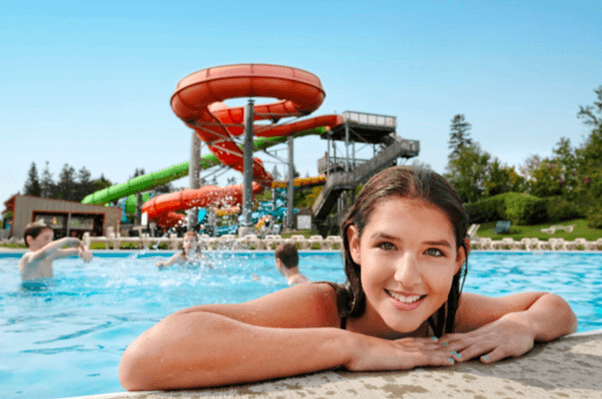 Give your daughter a birthday pool party at a local waterpark and invite her friends over for a fun-filled afternoon.
Everyone can spend the whole day swimming, riding waterslides, doing many water activities, and having a great time.
It's the perfect way for your daughter to spend some quality time with friends and family and, of course, have loads of fun too.
30. Art Gallery Tour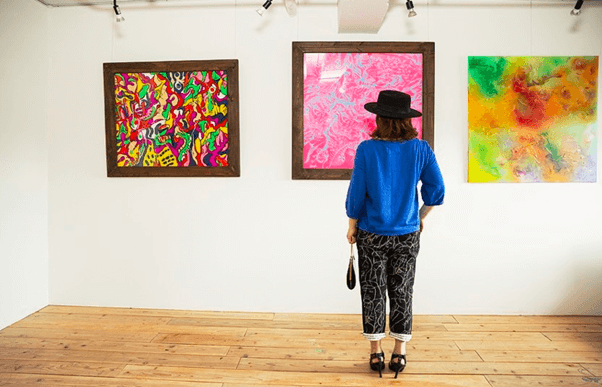 Awaken the inner artist in your daughter by taking her on a trip to the nearest art museum or gallery for her 16th birthday.
Not only she'll get to see and appreciate beautiful art pieces, but she'll also get the chance to discover her own artistic side – inspiring her to start creating her own beautiful masterpieces.
Sometimes, a budding artist needs a little bit of inspiration to create something truly amazing.
31. Pottery Class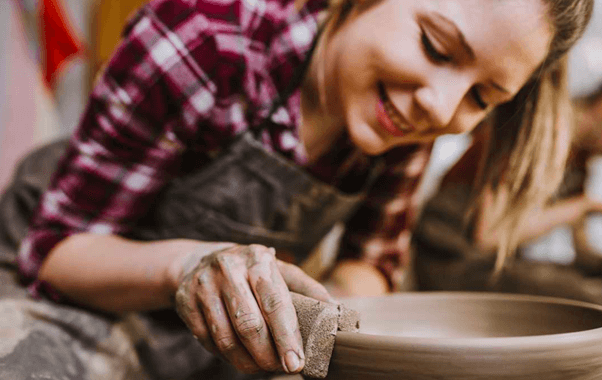 Pottery is an extremely relaxing and rewarding hobby, so why not let your daughter give it a shot?
This craft requires a lot of concentration and patience, which is a great way to teach your teenage daughter that she can do anything if she puts her mind to it.
Plus, she'll be able to make a one-of-a-kind piece of art that she'll treasure for many years to come.
32. Picnic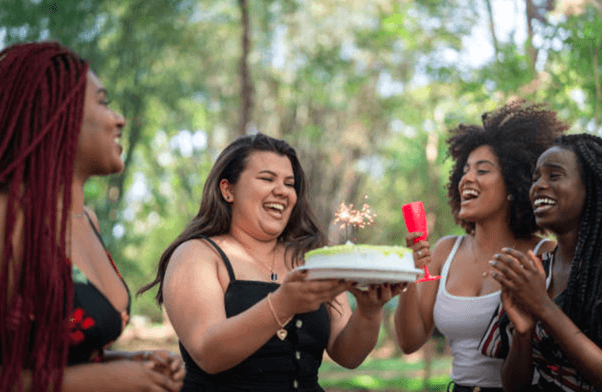 Nothing brings friends and families together like a simple outdoor picnic. For an effortless yet memorable, sweet 16 birthday celebration, pack some yummy snacks and head over to the park for long chats and a lot of laughs.
Your daughter will surely enjoy spending quality time with the people she loves, surrounded by the beauty of nature.
33. Yoga Class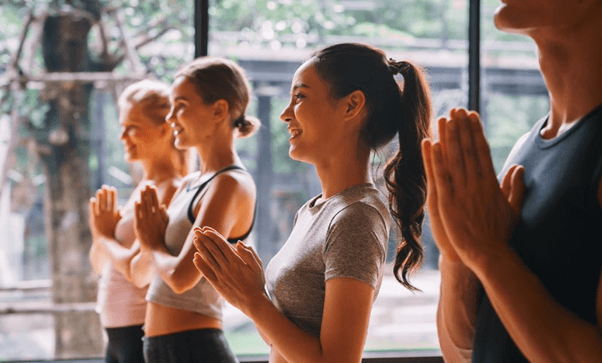 Yoga offers a myriad of benefits, including stress relief, better sleep, improved mood, a stronger immune system, more energy, etc.
If you're looking for a unique and memorable gift for your teen's 16th birthday, consider signing her up for a yoga lesson to help her improve her physical and mental health.
There's nothing more meaningful than teaching your daughter how to achieve balance in her life, especially now that she's getting older. 
34. Eat-All-You-Can Buffet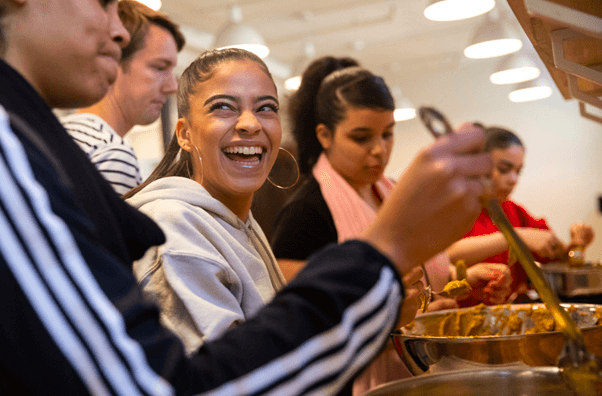 If you don't want to deal with the stress and hassle of hosting a birthday party at home, consider going to an eat-all-you-can buffet instead.
You can invite friends and family to join you and let them feast on whatever their heart desires.
The best part is that you don't have to worry about cleaning up either – just enjoy and have fun.
35. Korean BBQ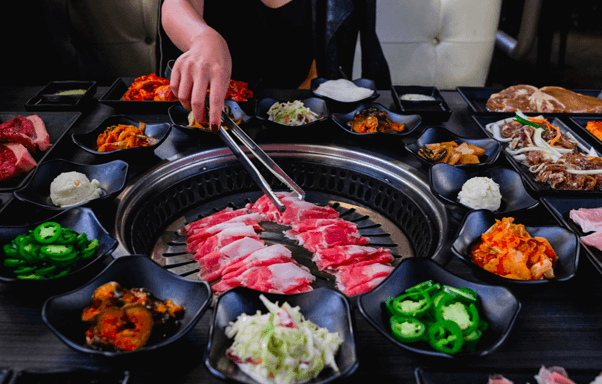 If your daughter wants to try a different cuisine on her 16th birthday, why not treat her to an authentic Korean BBQ experience?
Korean restaurants are known for serving delicious cuts of meat, side dishes, soups, and drinks.
It's the perfect way to break away from the traditional Western menu. Plus, you'll get to experience grilling food on your table, which is a pretty cool and awesome experience.
What exactly is a sweet 16 birthday and why do we care
In some areas of the world, mainly the US and Canada. People celebrate a child's 16 birthday in a special way, some prefer to have a big lavish event or party while other do it more low key.
But why do they celebrate the 16 birthday and not 15?
The sweet 16 tradition came from Spanish and American heritage and is celebrated mostly by girls, but some celebrate boys as well.
It is a symbolic age that means the girl is entering her first stage of adulthood.
Some of the traditions include the father, grandfather and brothers presenting the girl with high heel shoes as she sits on a chair so she can wear them for the first time.
Some traditional families and girls only wear flats until reaching this age, this is another thing to symbolize the transition into adulthood.
Some families also go to church on the birthday to have a religious ceremony and after have a big party – mixing two traditions into one.
Another tradition is for the mother of the girl to present her with a tiara and place it on her head, similar to the shoe tradition, this also symbolize the girl's transition into adulthood.
Check out this cool video showing some cool sweet 16 ideas
Below is a video version of some great ideas to celebrate your girls 16 birthday. Whether you want an all out party, or something that is more intimate, this video has it all.
Set Up a Sweet 16 Birthday Party That Will Be One for the Books
Whether you're throwing a big bash or just a little gathering of close friends, the best parties often celebrate the celebrant's uniqueness and individuality.
So make sure to know what the birthday girl likes so you can throw a one-of-a-kind party that she'll remember for many years to come.
Start your planning early so you can have everything ready for when your daughter hits her sweet 16.
It's a once-in-a-lifetime event, so make sure to spend some time and effort to plan the perfect party for her.
We hope that our list of 35 sweet 16 birthday ideas will help you plan an epic celebration. Happy planning!