Updated January, 2018
Chinese New Year of 2017, THE YEAR OF THE Dog … It will not just be fifteen days of festivity, but it will be a time to strengthen the bond of love and respect. It will mean reunion, feasting, revelry and parties for Chinese people.
Dinners will be organized by Chinese families and will be a great get-together to come close with family, friends and dear ones. Delicious and delectable gastronomical delights will be cooked at home like chicken, fish, and cakes so that New Year will usher in happiness, wealth and good health. 
____________
Chinese New Year Begins…     Animal Sign
2018        February 16                  Dog
2019        February 5                    Pig
_____________________
LANTERN FESTIVAL
What is the LANTERN FESTIVAL of Chinese New Year?
The Chinese New Year ends with the Lantern Festival on the fifteenth day of the celebration. Some of the lanterns may be works of art, painted with birds, animals, flowers, zodiac signs, and scenes from legend and history. People hang glowing lanterns in temples, and carry lanterns to an evening parade under the light of the full moon.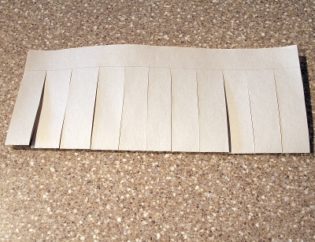 MAKE  CHINESE PAPER LANTERNS
Materials:
Colored construction paper, Tape, stapler or glue, ruler, scissors
•Fold a rectangular piece of paper in half, making a long, thin rectangle.
•Make about a dozen or more cuts  along the fold line. Don't cut all the way to the edge of the paper.
•Unfold the paper. Glue or staple the short edges of the paper together.
•Cut a strip of paper 6 inches long and 1/2 inch wide. Glue or staple this strip of paper across one end of the lantern – this will be the handle of the lantern.
________________
Have the children put on their own Chinese New Year PARADE and SING songs to celebrate.
MAKE A PAPER DRAGON AND HAVE A DRAGON DANCE…
In many areas the highlight of the Lantern Festival is the DRAGON DANCE. The Dragon—which might stretch a hundred feet long—is typically made of silk, paper, and bamboo. Traditionally the dragon is held aloft by young men who dance as they guide the colorful beast through the streets. Make your dragon with an extremely long sheet of roll paper and have children hold each end for your parade.
Many cities hold parades which are lead by a huge dragon or lion. The Chinese have a great belief and respect towards dragons and believe the dragon is the symbol for good luck. In the Chinese legend the dragon is not a monster but a protector against evil spirits. He is the symbol of luck, goodness and strength. The lion is the symbol for protection and is thought to guard against danger. Children enjoy watching and joining in with the parade and take part in the great Dragon Dance.
FYI: In the United States, where the Chinese New Year is celebrated with a shortened schedule, the 'Dragon Dance' always takes place on a weekend. In addition, many Chinese-American communities have added American parade elements such as marching bands and floats.
____________
CHINESE DRAGON SONG
Sung to 'Frere Jacques'
Chinese dragon, Chinese dragon,
Breathing fire, breathing fire…
Happy, happy new year,
Happy, happy new year..
Gung Hay Fat Choy,
Gung Hay Fat Choy.
Gung Hay Fat Choy means …
'Best wishes and Congratulations. Have a prosperous and good year.'
___________
SOME FUN THINGS TO DO…
MAKE IT RED!!!  HAVE A CHINESE NEW YEAR OF FIREWORKS AND RED…
At Chinese New Year celebrations people wear red clothes, decorate with poems on red paper, and give children "lucky money" in red envelopes. Wear Red… and write poems and decorate them in red!
Red symbolizes fire, which according to legend can drive away bad luck. The fireworks that shower the festivities are rooted in a similar ancient custom. Long ago, people in China lit bamboo stalks, believing that the crackling flames would frighten evil spirits.
____________
•Create your own Chinese New Year FIREWORK PICTURE…The Chinese invented fireworks thousands of years ago!
Use dark construction paper, glue, and different colors of glitter. These fireworks pictures are great decorations for Chinese New Year…
Supplies:
Black or very dark construction paper, glitter, white glue, Old newspapers, and a straw
Work on old newspapers. Spread glue on the paper in geometric shapes. If the glue is soft enough, you can put a small blob of glue on the paper, and then blow some air through a straw to spread it into interesting shapes. You can experiment with the consistency of the glue and the angle of the straw.
Sprinkle glitter onto the glue. Slide the excess glitter off your picture and back into the glitter container.
________
•PLAN A CHINESE RIBBON DANCE: Although Chinese Ribbon Dance sticks have wide and very long ribbons–make a more simple version.
Idea #1: Attach crepe paper streamer or ribbons to a chopstick or pencil. Play Chinese inspired music and have children MOVE WITH THE TWIRLERS…. Show a movement with the ribbon and have children copy it.
Idea #2: RIBBON STREAMERS
Materials:
Paper towel roll tube
Tacky glue
Scissors
Ribbon
Hole punch
Measuring tape, ruler, or yardstick
1.  Wrap ribbon around the paper towel tube, applying tacky glue under the ribbon as you work. You can wrap the ribbon at an angle or horizontally, whatever you prefer.
2.  After ribbon is applied and glue has dried, punch 9 holes in the bottom of the paper towel tube with the hole punch.
3.  Cut 12 strips of ribbon that are 46 inches long.
5. Pull each of the strips through the holes so the knot is on the inside
of the tube.
_________________
Did you know that…
   • FIREWORKS
• DOMINOES
• KITES and the
• COLLAPSILBLE UMBRELLA are all Chinese inventions?!
Celebrate by playing dominoes, making/flying a kite, and making some fireworks art!

•PAPER PLATE KITE
You Need: Paper Plate, Tissue Paper, Streamers, Crayons/markers,
String, Craft Sticks
1. Have the children draw a design (or make one with tissue paper) on the paper plate.
2. Next have them glue foot long streamers on the paper plate.
3. Last, punch a hole at the nose of the plate— and tie a piece of yarn through it.
4. Wrap additional yarn around a craft stick and then tape the yarn on the plate to the stick.
The kite will really fly on a windy day.
__________________

PANDA NOISEMAKER
(This sample is child made)
• Cut a circle the size of a paper plate out of a piece of white craft paper.
• Cut two oval shapes for the ears and two small circles for the eyes out of black craft paper.
• Cut one medium-sized circle out of white craft paper for the nose. Glue cutouts onto paper plate sized circle.
• Cut out a small black triangle and glue onto nose.
• Cut out two small white circles and glue onto eyes.
• Glue face to the backside of a paper plate.
•Fill paper plate with a handful of macaroni or beans and staple another paper plate to the reverse side to close.
• Shake to make noise.
 _______________
MISCELLANEOUS…
•Fold ORIGAMI for a fun craft activity. Purchase colored paper and provide individual step-by-step instructions for the children to follow. Have different animal designs ranging in difficulty.
BOOKS listed below TEACH CHILDEN ABOUT THE CHINESE NEW YEAR CELEBRATION and share information about the Chinese Culture in general—Great for elementary multicultural studies!
•Invite a Chinese MARTIAL ARTS instructor to talk and demonstrate the philosophy and action of their skills.
•Invite someone to teach children how to SAY AND WRITE THEIR NAME in Chinese and to discuss culture.
•Play and discuss the MUSIC of China from ancient times to present day.
_________________________
GAMES…
• Play DOMINOES (A Chinese Game invention)
• THE CHOPSTICK GAME
Materials:
A pair of chopsticks for each player
Two bowls for each player
5-10 small objects like marshmallows, starburst candies or cotton balls.
Place small objects like marshmallows, candies, or cotton balls in one bowl on a chair. Then place another empty bowl about 10 feet away on another chair. Players can only use their chopsticks to move the items from one bowl to the other. The first player (or team) to successfully move all objects from one bowl to the other wins.
___________________
• CATCH THE DRAGON'S TAIL
Need a minimum of ten players…
The children all form a line with their hands on the shoulders of the child in front. The first in line is the dragon's head, the last in line is the dragon's tail.
The dragon's head then tries to catch the tail by manoeuvring the line around so that he can tag the last player. All the players in the middle do their best to hinder the dragon's head. Don't let the line break!
When the head catches the tail, the tail player takes the front position and becomes the new dragon's head. All the other players move back one position
_________
• FIVE STICKS GAME (CHINA)
Any number of players, all ages, an ideal indoor game.
Each player must have 5 sticks, which may be popsicle sticks, or plastic straws. To begin the game, all sticks are collected and piled into a confused heap.
The player who can first remove one stick without disturbing any others, may continue, trying to dislodge other sticks using the first one, again, without disturbing the pile.
If the pile is disturbed, the next player may try first to dislodge one stick, then others using the first stick.
The game continues until all of the sticks are picked up and the player with the most sticks is the winner. The winner has the opportunity to drop the sticks for the next game, and he also gets the first turn. Source: Thunder Bay Multicultural Association)
• MARBLES (CHINA)
Any number of players, any age, played indoors and outdoors. This is a very simple game which combines the pleasure of marble-shooting and golf to create a unique game. This is also the most common form of marbles played in Europe and of course, in the Orient.
If this game is played inside, circles may substitute for holes in the outdoors. A course consists usually of three holes, which may be three or four metres apart. (One meter is approximately three feet) Players begin at a starting line, and each flicks a marble with his fingers in classic marbles style, towards the first hole.  Players count the number of flicks they take to sink their marbles. Players may knock others marbles away as well, somewhat like shuffleboard.
At the end, the player with the fewest flicks is the winner.
______________________
You need 21 toothpicks, beans or other small markers. Arrange the 21 toothpicks (or other objects) in a continuous, straight, horizontal line.
• NIM
(A game from China)
For ages of 8 and older–two players ,,,
Taking turns- each player picks up 1, 2, or 3 sticks at a time.
The object of the game is to NOT pick up the LAST stick…
_______________
• PLAY CHINESE CHECKERS AND CHINESE JUMP ROPE!
_________________
IDEAS FOR PRIZES…
• Package gift bag items for the children in Chinese food take-out boxes instead of traditional gift bags.
• Give fortune cookies instead of candy
• Inexpensive paper fans
• Chinese jump ropes
• Chinese yo-yos
• Pocket-size Chinese checkers are great stuffers or game prizes
__________________________
SNACKS
SERVE CHINESE FOOD or finger food such as egg rolls and won tons. This will allow children to see what the Chinese like to eat—in comparison to something like American pizza or hot dogs.
• MAKE CHINESE FRIED RICE
Chinese New Year Cooking for Kids
3 cups cooked leftover cold rice
1 cup of cooked chicken, pork, or beef cut up in bite size pieces
1 egg
2 Tbsp soy sauce
1 Tbsp Teriyaki sauce
1 tsp, garlic powder
1 green onion chopped
1/2 cup frozen peas and carrots mix
2 Tbsp vegetable oil
Black pepper to taste.
Add oil in a wok or frying pan over medium heat. Add cold rice after the oil is hot, continually stirring for about 3 minutes. Add frozen peas and carrots, soy sauce, teriyaki sauce and garlic powder; continue stirring until vegetables are tender about 10 minutes.
Add cooked meat and stir for another 3-4 min or until meat is warmed through. Scramble an egg in a bowl; push all of the rice mixture to one side of the pan or wok– slowly add the egg to the empty space in the pan. Scramble until cooked through and then mix together with rest of rice mixture.
Add green onion and black pepper to taste. (Can be made at home and re-heated)
Source: apples4theteacher.com*** (I did this 'cooking activity' with groups at summer camp. The kids loved it and ate it all up! Barb)
•You could also STEAM SOME WHITE RICE and serve with sweet/sour sauce and Chicken McNuggets
•Offer CHOPSTICKS for the children to eat with.
•MAKE FORTUNE CAKES– Bake cake in ice-cream cones with fortunes placed inside the batter of each cone.
HOW TO MAKE CUPCAKE CONES…
Ingredients:
Flat bottom ice cream cones
Cake mix
Cupcake tin
Frosting
1. Follow the directions to make your favorite cake mix.
2.  Have the kids spoon the batter into the ice cream cones. (Insert fortune slip in center of batter)
3.  Be careful not to fill them more than 3/4 full.
4.  Put the filled cones into the cupcake tin.
5.  Bake at 350F for 10-15 minutes.
6.  Insert a toothpick to check that they are baked through.
7.  Have  kids frost and decorate their cupcake cones.
8.  You can use different colored icing/frosting, multi-colored sprinkles or candy as decorations
__________
• MAKE A DRAGON or SNAKE SHAPED CAKE … Pre-make cupcakes–frost them and place them in a shape of a dragon! Finish decorating as desired. You can also make a cake in a bundt pan (or two). Follow regualar baking instructions. When the cake is cooled and removed from the pan(s)–cut the cake in half. Place the two (or four) halves together (side by side) in a curvy shape. Frost and decorated as desired.
• Serve punch with small paper parasols decorating the cups
• Make tea and have a Chines tea ceremoney. Click here to learn the history of the tea ceremony. Click here to read about tea drinking customs.
__________________
Help children understand the Chinese Culture and embrace it. Many times, children believe that their way is the only way–at least until they begin to see the other ways things are done in different parts of the world. BOOKS ARE A GREAT WAY TO DO THIS!
Chinese New Year for Kids by Cindy Roberts
Dim Sum for Everyone by Grace Lin
Dragon Dance – A Chinese New Year Lift-the-Flap Book by Joan Holub, Benrei Huang
Fortune Cookie Fortunes by Grace Lin
Grandfather Tang's Story by Ann Tompert
Happy, Happy Chinese New Year by Demi Hitz
Happy New Year by Demi Hitz
Lanterns and Firecrackers – A Chinese New Year Story (Festival Time) by Jonny Zucker, Jan Barger Cohen
Lion Dancer by Kate Waters by Martha Cooper (Illustrator)
Moonbeams, Dumplings, and Dragon Boats by Nina Simonds, Leslie Swartz, and The Children's Museum, Boston
One Is a Drummer: A Book of Numbers by Roseanne Thong
Round Is a Mooncake: A Book of Shapes by Roseanne Thong
Ruby's Wish by Shirin Yim Bridges
Sam and the Lucky Money by Karen Chinn, Cornelius Van Wright (Illustrator), Ying-Hwa Hu (Illustrator)
The Dancing Dragon by Marcia K. Vaughan, Stanley Wong Hoo Foon (Illustrator)
The Five Chinese Brothers by Claire Huchet Bishop
The Runaway Rice Cake by Ying Chang Compestine, Tungwai Chau (Illustrator)
This Next New Year by Janet S. Wong, Yangsook Choi (Illustrator)
Tikki Tikki Tembo by Arlene Mosel
Source: apples4theteacher.com
_____________________
THE CHINESE LUNAR CALENDAR names each of the twelve years after an animal. Legend has it that the Lord Buddha summoned all the animals to come to him before he departed from earth. Only twelve came to bid him farewell and as a reward he named a year after each one in the order they arrived. The Chinese believe the animal ruling the year in which a person is born has a profound influence on personality, saying: "This is the animal that hides in your heart."
Each year in a 12 year cycle represents an animal. Have children  figure out which year they were born under. They can have fun figuring out what each animal says about their personalities…
ANIMAL…….BIRTH YEAR
Rat        1924  1936  1948  1960  1972  1984  1996
Ox         1925  1937  1949  1961  1973  1985  1997
Tiger      1926  1938  1950  1962  1974  1986  1998
Rabbit    1927  1939  1951  1963  1975  1987  1999
Dragon   1928  1940  1952  1964  1976  1988  2000
Snake     1929  1941  1953  1965  1977  1989  2001
Horse     1930  1942  1954  1966  1978  1990  2002
Sheep     1931  1943  1955  1967  1979  1991  2003
Monkey   1932  1944  1956  1968  1980  1992  2004
Rooster   1933  1945  1957  1969  1981  1993  2005
Dog        1934  1946  1958  1970  1982  1994  2006
Boar       1935  1947  1959  1971  1983  1995  2007
The 12 ANIMAL PERSONALITY TRAITS
Rat: quick-witted, smart, charming, and persuasive

Ox: patient, kind, stubborn, and conservative

Tiger: authoritative, emotional, courageous, and intense

Rabbit: popular, compassionate, and sincere

Dragon: energetic, fearless, warm-hearted, and charismatic

Snake: charming, gregarious, introverted, generous, and smart
Sheep: mild-mannered, shy, kind, and peace-loving

Monkey: fun, energetic, and active

Rooster: independent, practical, hard-working, and observant

Dog: patient, diligent, generous, faithful, and kind

Pig: loving, tolerant, honest, and appreciative of luxury
________
SOME ACTIVITIES TO ROUND OUT "YEAR OF THE DOG"…
Make some PUPPY CHOW……Kids (grown-ups too) love this one!
1 cup peanut butter
1/2 cup (1 stick) margarine
12 ounces chocolate chips
1 large box Crispix
2 1/2 cups confectioners sugar
1. Melt peanut butter, margarine and chocolate chips.
2. Pour mixture over large box Crispix; coat well.
3. In a paper bag put 2 1/2 cups confectioner sugar.
4. Add coated cereal.
_____________________________
EASY PEANUT BUTTER DOG BISCUITS (For Dogs)
Ingredients
1 1/2 cups water
1/2 cup oil
2 eggs
3 tablespoons peanut butter
2 tsp. vanilla
2 cups flour
1/2 cup cornmeal
1/2 cup oats
1. Blend wet ingredients together.
2. Whisk dry ingredients together in a separate bowl, and then mix with wet mixture to form a ball of dough.
3. Roll out and shape as desired. Place on a non-stick cookie tray or lightly greased pan.
4. Bake twenty minutes at 400 degrees.
5.  When finished, turn off oven and allow the biscuits to cool inside oven until crisp and hard.
6. Store in an airtight container.
_______________________________________
Games
Instead of PIN THE TAIL ON THE DONKEY play Pin the tail on the Doggie!
_________________________
Instead of  "Duck, Duck, Goose" play "Puppy, Puppy, Dog!"
________________________________
DOGGIE, DOGGIE, WHERE'S YOUR BONE?
A child is picked to play the part of the dog. He or she sits on a chair with an object under it (to represent the bone) with their back to the group.
While the dog is turned around with his or her eyes closed, someone steals the bone and hide it somewhere on his person.
Then everyone sings: Doggy, Doggy, where's your bone? Somebody's stole it from your home. Guess who it might be.
The dog has three chances to guess who took it.
if the dog guesses right, he gets to do it again. If he guesses wrong, then the child who has the bone gets a turn as the dog
____________________________
SING How Much is that Doggie in the Window?
__________________
Visit DOG JOKES  https://kidactivities.net/post/Jokes-Cats-Dogs-Farm-Elephant-Variety.aspx
______________________________
SaveSave