Alphabet activities are a great way to learn your ABC. When first starting to teach letter recognition or the alphabet letters, you can start very slow with just one activity per day. In this post you will find a list of fun letter recognition activities for kids to help them with their alphabet.
1. Reading books on ABC
Probably the best activity to teach the Alphabet to kids is to read books to them. Lots and lots of books. There are literally hundreds of books that are great for teaching the ABC and reading daily is the best thing you can do.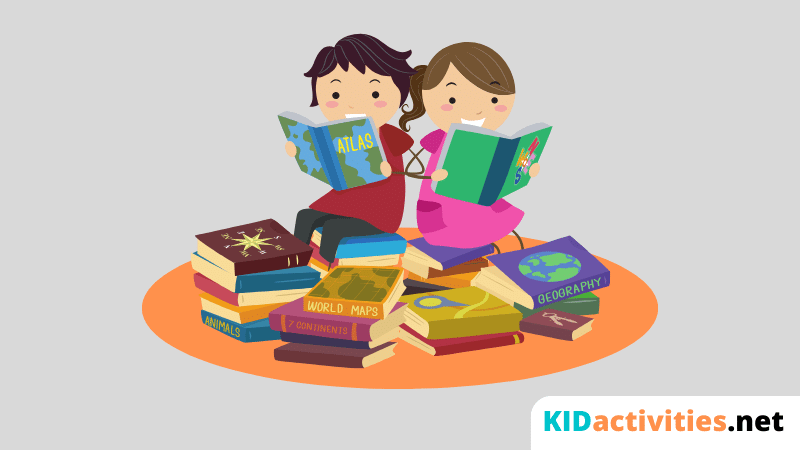 2. Sticky notes alphabet
Write letters on sticky notes and spread them around the classroom or around the house, and have the kids find them and match them with a board.
A good mix of letters could be something like this in the table below:
| | |
| --- | --- |
| Lower case letters | Upper case letters |
| Straight lines letters ( H ) | Curved lines letters ( C ) |
| Curved and straight letters ( B ) | Vowels |
| Consonants | Letters in their first name |
PRO TIP – For older kids, have them also sort the letters they found in alphabet order
3. Qtip coloring
Simple activity for learning the A B C – Give each kid a q-tip and have them dip the tip in paint, now let them color letters of the alphabet and read each letter out loud.
The game not only gives the students a fun activity to do ( who doesn't like to color?? ) But also teaches them about the letters. Great fun and learning.
4. Shaving cream spelling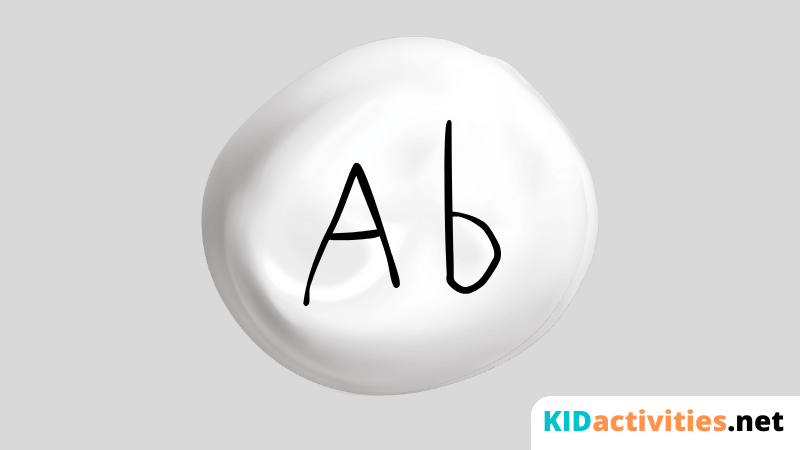 What you need for this:
Shaving cream
Table or tray
Fingers or just closed markers
Spray the table with the shaving cream to make a thick white coating, now have each kid use their finger to spell out a letter. After each time, you can just smooth the cream again and start over. The best part? Besides learning, your table will be so clean and smells nice when it's done.
5. Nature letters game
Great activity to play outside! When you're out in the playground or on a field trip, use objects found on the ground like leaves or small sticks to spell out words or just letters and have the kids be creative with the objects they use.
You will be surprised with what they find and how they form letters.
6. Cookie letters
You will need:
Magnetic alphabet letters
Black Sharpie
Cookie sheets.
Step 1: Take all the upper case letters and place them on one side of the cookie sheet spacing them out exactly how you want them.
Step 2: Go through and lift each letter and replace it with a letter drawn on the cookie sheet in black sharpie. I tried to write the letters in the similar style that the magnetic letters came in.
Step 3: On the back of the cookie sheet I repeated the same process with upper case letters and wrote out our children's names.
Step 4: the same process on another cookie sheet using the lowercase alphabet on the front of the cookie sheet and doing numbers 0-9 on the back of the cookie sheet.
With the magnetic alphabet letters that we purchased off amazon it came with two full sets of upper case letters, three full sets of lower case letters, some extra vowels, shapes, symbols, and two full sets of numbers 0-9.
I was able to do a board for each of our kids that are old enough to start practicing letter recognition. They are enjoying practicing learning letters and numbers this way. For them to each have their own board makes it even more fun for them.
This DIY letter recognition activity allows our children to practice the upper and lower case alphabet, name spelling, and numbers.